The energy and passion bounce off the stage in this new concert film of Bruce's no nukes show
Here's one for the Bruuuucccce masses. Filmed in between the Darkness on the Edge of Town tour during which the E Street Band burnished their reputation as a red-hot live act and the recording of Springsteen's fifth album The River, this is the first full release of Bruce's 1979 no nukes show at Madison Square Gardens.
We need your consent to load this YouTube contentWe use YouTube to manage extra content that can set cookies on your device and collect data about your activity. Please review their details and accept them to load the content.Manage Preferences
Filmed over five nights as part of a bill that also included Ry Cooder, James Taylor and Bonnie Raitt, it's a rock `n' roll revue with Bruce as part carnival barker and part rock renegade Johnny hero blazing away in front of a packed and adoring auditorium. Edited by long-time Springsteen collaborator Thom Zimny from the original 16mm reels, it's directed in a hit and run style with excellent sound reproduction.
This was the first official appearance of Springsteen & The E Street Band's live act on film and the thirteen tracks here include ten never-before-released performances. It was also filmed at an interesting time in America. The Three Mile Island nuclear power plant had gone wonky five months earlier and the Iranian hostage crisis was about to kick off and lest we forget, the year before, a travelling Anti-Nuclear Power Show spearheaded by Christy Moore, Donal Lunny, and Stagalee toured Ireland to protest plans for a nuclear power plant at Carnsore Point in Wexford.
However, Bruce thankfully holds back on any sermonising and speechifying and just plays a ninety-minute set of greatest hits and extended rock `n' jams with guests including Jackson Brown and old Snagglepuss himself Tom Petty.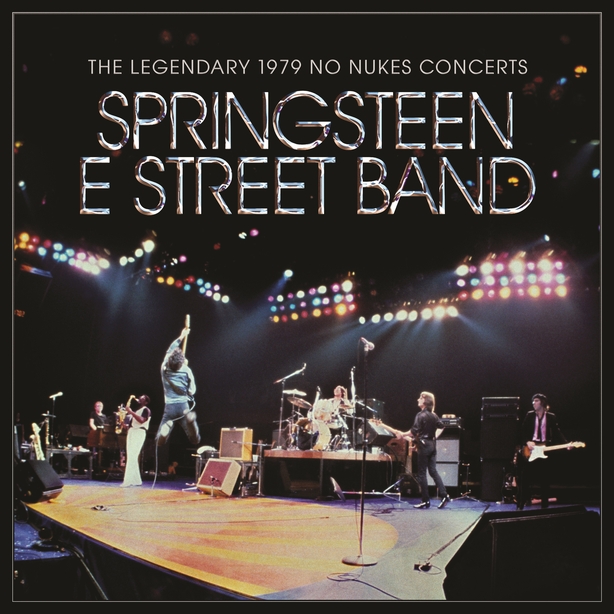 Bruce was then a 29-year-old who had yet to go truly global and he gives it maximum Joe Strummer with mucho strutting and guitar hero poses. He's a real dynamo and showman and his energy is irresistible and infectious. He also sounded a lot more Noo Jersey back then than he does now.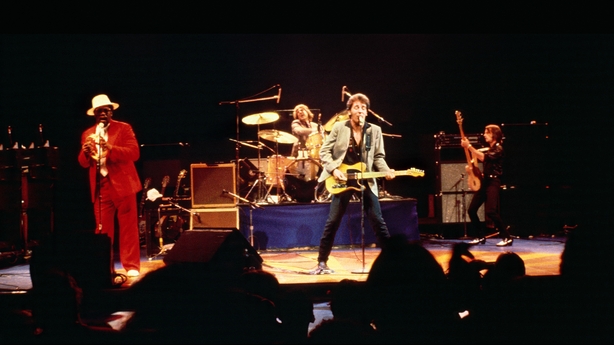 The band are lost in a mad gallop with Clarence Clemons, in a pink or a white jazzer's suit, blasting out those wailing (and boy, do they wail and wail . . . ) sax runs over the rest of the players' roughhousing rock attack. The film includes the live debut of The River, an epic Thunder Road, and a punked-up version of Buddy Holly's Rave On, but as ever Born to Run is the centre-piece and even at this forty year remove, it remains one of the most exhilarating rock songs ever written.
The energy and passion bounce off the stage, and Bruce gives it his all and even collapses in a James Brown like heap of mock exhaustion at the end. However, this is not a film for the non-believers (I admire Bruce from a distance, which is just as well as that's how most people get to see him) and while this frenetic live gig is only ninety minutes long it can be a bit of an endurance test.
Alan Corr @CorrAlan2