Having played arguably the most hated TV character of 2020 as Normal People's pasta savage Jamie, Fionn O'Shea is out to win hearts in Dating Amber, a story about growing up gay in the Ireland of 25 years ago. As the perma-anxious Eddie he's in the best of company - A Bump Along the Way star Lola Petticrew is no-nonsense classmate Amber, a girl as happy to literally throw rocks at Eddie as aim them at the establishment.
Sick of the third degree about their sexualities, Eddie and Amber concoct a plan to pretend to be a couple. They're convinced it will shut their classmates up, when of course it actually gives them more to talk about. The bigger the lie the more you tie yourself in knots trying to live it, but are either Eddie or Amber really ready to split up?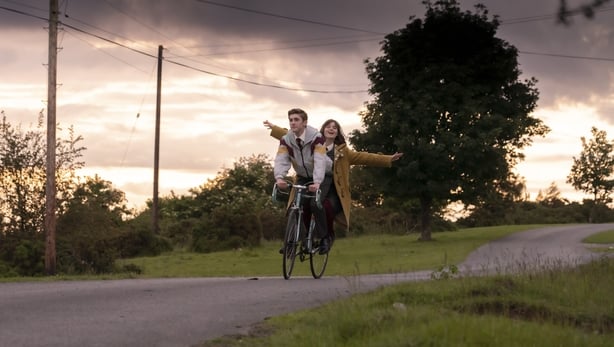 Writer-director David Freyne made his debut with Dublin-set horror The Cured (worth watching, just not right now) and Dating Amber shows he's just as good at comedy as he is at doom. Although parts of the set-up are somewhat reminiscent of the O'Shea-starring coming-of-age movie Handsome Devil, there are more laughs here. When you can make "I hope you like Chicken Kiev..." one of the best lines in your film you're really on to something.
This portal to that time between two Irelands is nicely done - the freedom of fanzines, internecine warfare about Blur and Oasis and more - and all the supporting characters will feel familiar in the best way possible. Kudos to Freyne for sharing out the zingers, of which there are plenty. There's heavy stuff away from the humour, but the ratio is just right.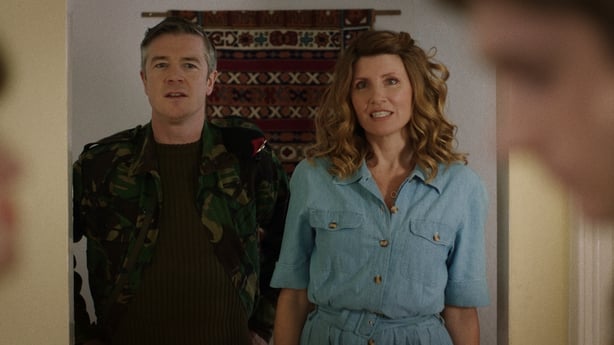 As a document of an already-bygone age Dating Amber will stand the test of time. In the here and now you'll feel 17 again - hopefully with the hindsight that Pulp were best.
Dating Amber is out now on Amazon Prime Video and will be released in cinemas later this year.