John Carpenter's Escape from New York is reworked as Escape from New Orleans for this cop-on-the-run thriller. Yann Demange's Belfast-set '71 was a better tribute to the American master, but if your guilty-as-charged pleasures include, say, Den of Thieves and The Purge: Anarchy, then 007 star Naomie Harris earns her stripes as rookie officer Alicia West.
Back home in New Orleans after 10 years in the Army, West's third week on the job sees her stumble on a murder as a cabal within the force ties up 'loose ends' in the midst of a corruption investigation. She has recorded the execution on her bodycam, but also lost her weapon at the scene. With her enemies closing in and every door in the area slammed shut, West may not live long enough to find out who's not on the take.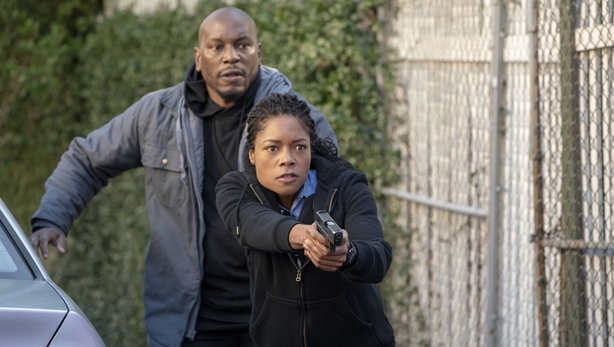 Director Deon Taylor (Traffik, The Intruder) has carved out a career in hardboiled hijinks and with Heat and LA Confidential's Dante Spinotti as his cinematographer, Black and Blue unloads plenty of grit onscreen. It's a showcase for Harris' acting smarts and set-piece clout, but Taylor could have made more of The Purge's Frank Grillo as her nemesis. Shoehorning social commentary into the action was another mistake - it's no Sicario - because this literally is a story where you need to cut to the chase.
Of course, things become sillier the longer West stays one step ahead. But just as no true genre aficionado watches The Warriors and wonders why they didn't steal a car, so the absence of phones in this part of New Orleans doesn't detract from the fun. Go in that frame of mind and chances are you won't be checking yours too often.
We need your consent to load this YouTube contentWe use YouTube to manage extra content that can set cookies on your device and collect data about your activity. Please review their details and accept them to load the content.Manage Preferences