It's been some summer for the Springsteen faithful. First came the widescreen wonder of his new album Western Stars, and now a proper trip to the cinema to relive the magic of that first song, first album, first gig, and first kiss.
After moving the goalposts in the best way possible with Bend It Like Beckham, director Gurinder Chadha has given us another coming-of-age story to cherish and share, all about family, politics and why music can help you through just about anything.
We need your consent to load this rte-player contentWe use rte-player to manage extra content that can set cookies on your device and collect data about your activity. Please review their details and accept them to load the content.Manage Preferences
Inspired by British journalist Safraz Manzoor's memoir Greetings from Bury Park, and with an imprimatur from The Boss, Blinded by the Light shows how all the bulbs go on in one kid's head when a classmate throws a couple of Springsteen tapes across the canteen table in 1987. 
Languishing in Luton, short on confidence, shackled to his father's expectations and unaware of his own talent as a writer, Javed (Viveik Kalra) sees the world open up through a Walkman. Like everyone else who ever put those headphones on, he's never the same again. He finds his voice at home and on paper, falls in love and comes to understand the ties that bind, all to a greatest hits soundtrack.
It's a star-making performance from Kalra who demonstrates headliner clout by effortlessly switching from drama to comedy and back again. Almost stealing the show is Goodness Gracious Me stalwart Kulvinder Ghir as his put-upon father Malik - straight out of the lyrics of a Springsteen anthem with all the maelstrom of emotions that suggests as he plots a better life for his son. You'll be roaring laughing at the two of them one minute and choking up the next.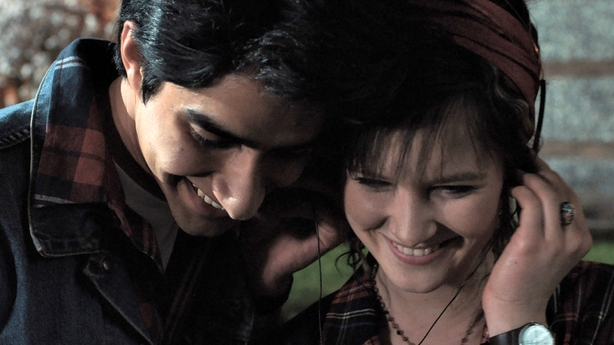 If Chada had been more ruthless with the running time then perhaps she would've lost some charm along the way. And in a film powered by the best in people she doesn't shy away from showing the worst, either, with racists in the streets and a chill that blows right into the present day.
The good news is closed hearts don't get in the way of young ones running free - tougher, and sweeter, than the rest. 
We need your consent to load this YouTube contentWe use YouTube to manage extra content that can set cookies on your device and collect data about your activity. Please review their details and accept them to load the content.Manage Preferences