Director Gurinder Chadha has revealed how the music of Bruce Springsteen and her reaction to Brexit inspired her latest film Blinded by the Light.
The Bend it Like Beckham filmmaker's uplifting new feature, inspired by British journalist Safraz Manzoor's memoir Greetings from Bury Park, is a coming-of-age tale following aspiring teen writer Javed (Viveik Kalra) as he struggles under the confines of his traditional parents in Luton in 1987.
His world is turned upside down when he is introduced to Springsteen's music, which provides the perfect accompaniment to this joyful tale.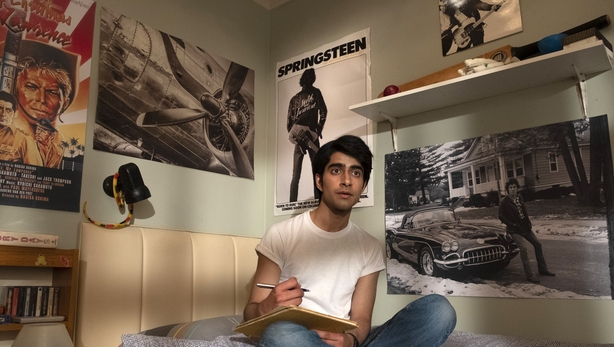 Speaking to RTÉ Entertainment, Chadha revealed why she wanted to tell this story now. "I had been very upset by everything around Brexit when it first started bubbling away and I was shocked actually at the amount of xenophobia that I was seeing around me in England, and the same in the States with Charlottesville", she explained.
"I just thought 'What can I do about this? How can I make a statement about this?' and that's when I said 'This is the film I have to make to challenge that'.
"I sat down to do the last couple of passes with the script and channelled all of that frustration about how people try and divide us. What was brilliant for me was I had access to every lyric of Bruce Springesteen's which is all about empathy, about standing together. His famous saying is 'nobody wins unless we all win.'"
She continued: "So all of that I channelled into the script and ended up with a film that is really about Bruce's philosophy on life, and how you deal with struggle, how you deal with hardship, because that is a part of life, but what are the moments of promised land in between that.
"I was blessed to have such a great hero for our film in the actor Viveik but also with Bruce and his tremendous body of work."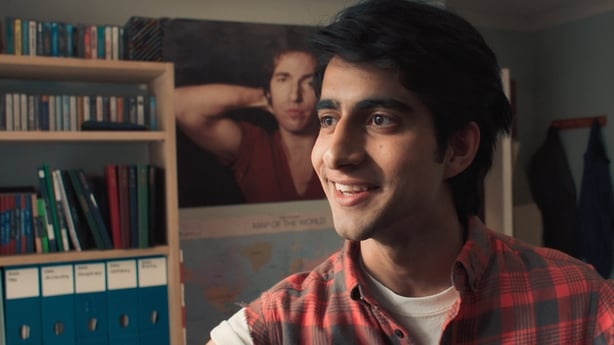 The film, which features 19 Springsteen songs on the soundtrack, had The Boss's full blessing.
Chadha said showing him the finished product was nerve-wracking but ultimately hugely gratifying.
"I took my director's cut to New York and we sat in a room with him and his managers and we screened it, and I was very nervous, but he was smiling a lot, he laughed a lot and was very involved", she said. 
"At the end of the movie there was silence, I walked up and turned the lights on, he walked over to me and gave me a big kiss and then a hug and he said 'thank you for looking after me so beautifully.'
"We sat down and spoke about the film for an hour and he said 'please do not change a thing, I just love it as it is.'"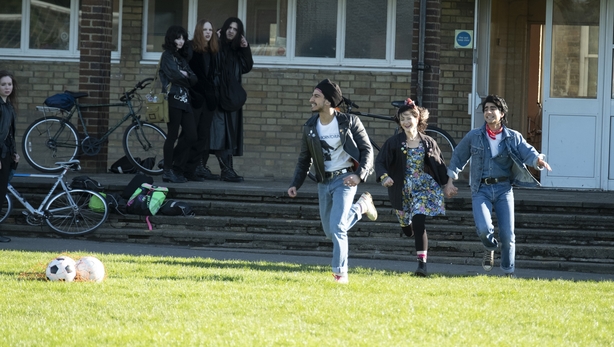 The film was enthusiastically received when it premiered at the Sundance Film Festival which Chadha said was "complete validation".
"It had its knocks, it wasn't easy sailing", she said of the journey to get the film made. 
"But I think having that kind of reaction when you've been working for as long as I have and always feeling like you're starting from scratch, when you want to make a film that has something to say, when you want to make a film with people of colour in, because immediately it becomes uncommercial, that Sundance experience was amazing and I'll treasure it."
And what does Chadha hope audiences take home from Blinded by the Light?
"I hope they go away either if they're not Bruce fans, appreciating Bruce, or if they are Bruce fans, rediscovering how important he is and how relevant his words are to a society that we want for our kids and going forward for a better world."

Blinded by the Light is out in cinemas now.
We need your consent to load this YouTube contentWe use YouTube to manage extra content that can set cookies on your device and collect data about your activity. Please review their details and accept them to load the content.Manage Preferences