Ranging from resolutely po-faced to downright silly and everything in between, Aquaman's first standalone outing is an outrageous, gaudy, dizzyingly over-the-top superhero epic which takes no prisoners.
Over the course of the (horribly bloated) 2 hour and 23 minutes duration it runs the gamut from action, horror, adventure caper and even rom-com. Tonally uneven doesn't even come close to describing it.
And yet...
Propelled in large part by Jason Momoa's tirelessly charismatic performance as the half-human, half-Atlantean superhero, the film is definitely watchable.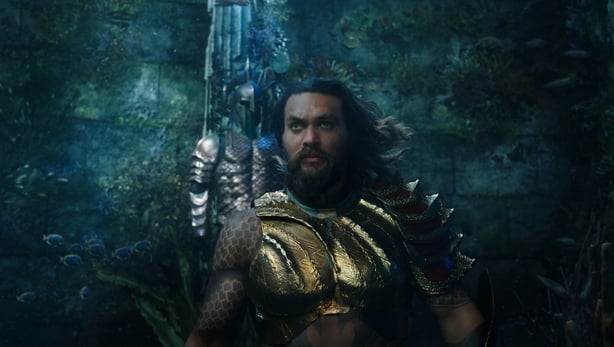 And depending on your mood entering the cinema, you might even have a whale of a time (sorry).
Serving as an origins story for Aquaman, who has long been the butt of many jokes in pop culture (remember the cheesiness of Aquaman's big screen portrayal in Entourage?), it feels like fighting a losing battle to try and recap the convoluted plot, but here goes nothing (deep breath).
The film opens as lighthouse keeper Thomas Curry rescues washed-up sea princess Atlanna (Nicole Kidman) from the shore. They fall in love and have a son, Arthur, who Atlanna is forced to abandon when her domineering family sends violent forces to bring her back to Atlantis.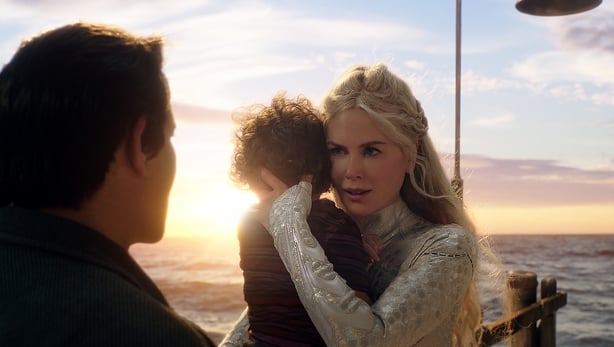 This young boy turns into the burly, heavily tattooed, shaggy-haired hero who distinguished himself in the otherwise weak Justice League and immediately reinvigorated this often-ridiculed comic book character.
The first time we cast eyes on Jason Momoa as Aquaman is fairly emblematic of the film's main weakness. He lands through the top hatch of a Russian submarine that's been hijacked by pirates, turns to look over his shoulder and utters the toe-curling one-liner "Permission to come aboard", before administering the first of many (admittedly, impressive) hair flips.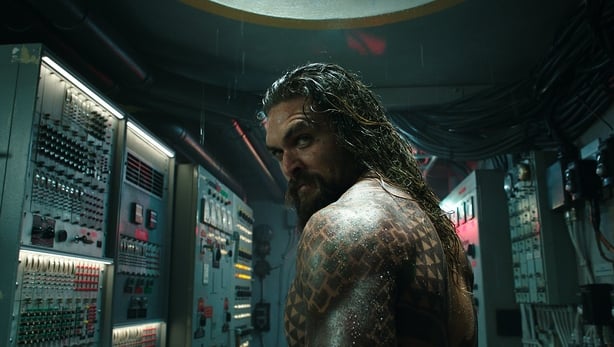 The fight scene that ensues is so impressively choreographed and brutally authentic it almost drowns out the preceding cornball gag, but only just.
Momoa's take on Aquaman as a beer-loving, easy-going everyman and the ultimate reluctant hero is convincingly established. 
Below the surface, trouble is brewing as his half brother, Atlanna's other son King Orm (Patrick Wilson), is scheming to wage war against the surface world for years of polluting and over-fishing the seas (understandable), with the help of ruthless mercenary David Kane (Yahya Abdul-Mateen II) who Aquaman made a solid enemy of after the submarine scuffle.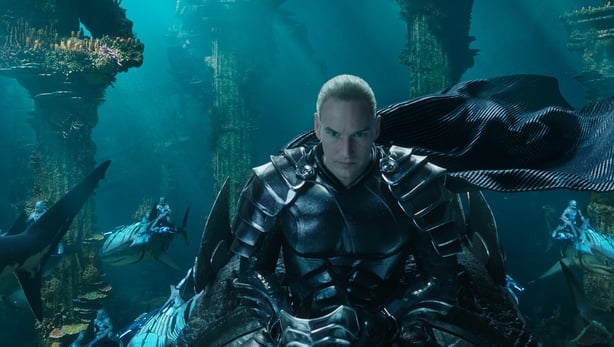 When Amber Heard's warrior queen Mera arrives on the scene imploring him to take his rightful place as the king of Atlantis (and save the world, yadda yadda), Aquaman does some humming and hawing before agreeing to take the plunge.
Cue some extensive world-building and ploddingly heavy exposition that mostly centres around retrieving a mystical golden trident, which Aquaman will need to stake his place as the rightful ruler of Atantis.
As he sets about his quest with Mera at his side, viewers are treated to an array of increasingly ridiculous sights. There's an octopus playing the bongos. A sea beast called a kraken voiced by Julie Andrews (yes, that Julie Andrews). There are crab people and amphibious monsters to beat the band.
There are seemingly no depths of absurdity left unexplored.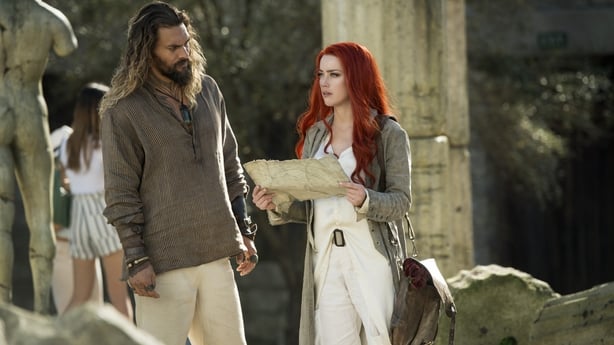 We barely have time to register one showy set-piece before we're on to the next increasingly inexplicable part of the journey.
It's one hell of a ride, where if you zone out for even a few moments, you will be completely lost as to what's actually going on.
Director James Wan (Insidious, The Conjuring, Saw) has brought a very particular vision to the project and it's undoubtedly a brazenly idiosyncratic take on a superhero movie.
If you can get on board with the garishly coloured underwater world, which is reminiscent of to Disney's Coco but with less panache, you might just have a good time here.
And at the very least, you can marvel at the unapologetic strangeness of it all.
We need your consent to load this YouTube contentWe use YouTube to manage extra content that can set cookies on your device and collect data about your activity. Please review their details and accept them to load the content.Manage Preferences