Pixar's latest offering Coco is a breath of fresh air in the animated movie universe.
This intricately detailed, highly imaginative and endlessly enthralling film manages to achieve the seemingly impossible – to make a joyous and hopeful film that has death as a central theme.
Our hero is Miguel (Anthony Gonzalez), a bright, ambitious 12-year-old boy who lives in a bustling home in a small town in Mexico along with his multi-generational family who run a shoe empire built by his great-great-grandmother.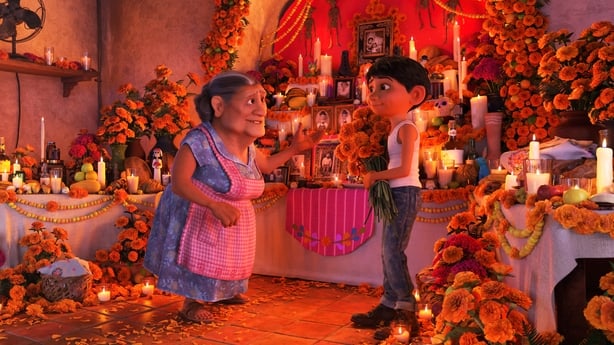 He dreams of being a famous musician, but his family have banned all forms of music from their house due to the misdeeds of one of their ancestors.
Miguel secretly learns to play guitar through studying the films of his idol, the late crooner Ernesto de la Cruz (Benjamin Bratt).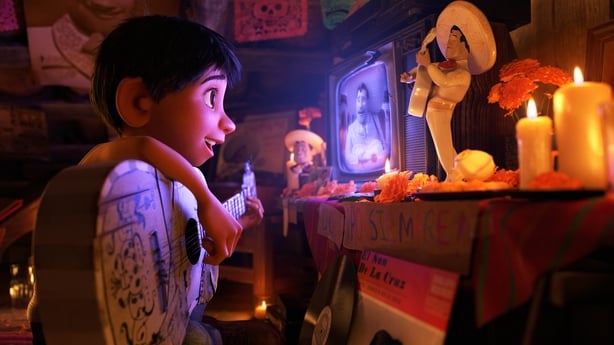 His hope of making a name for himself in music despite the protestations of his seniors comes to a head when he decides to take part in a talent show that is being held on Dia de Muertos (Day of the Dead), the annual Mexican holiday in which families remember and celebrate those who have passed before them.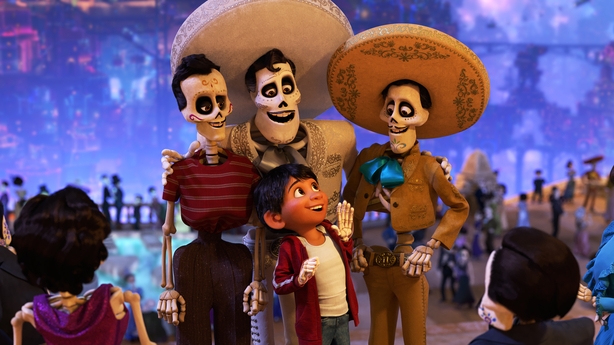 However, his plan is thwarted when he is accidentally transported to the Land of the Dead. It's here that the true glory of this film comes to life as this mystical land is conjured up with a mixture of neon colours, twinkly lights and thousands of brilliantly-animated skeletons.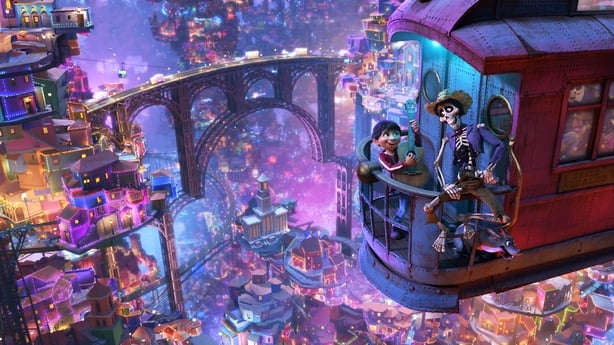 Miguel has to race against time to unravel a mystery from his family's past before daybreak so he can be safely returned to the living world. While trying to get to meet superstar singer Ernesto, who he believes to be his errant ancestor, he enlists the help of a dishevelled, chancer of a skeleton Hector (Gael GarcÍa Bernal). As expected their are a few twists along the way, as well as some rather charming musical numbers, as Miguel embarks on this perilous journey.
While it doesn't quite reach the dizzyling emotional heights of the opening sequence of Up, perhaps Pixar's best film, Coco won't fail to melt even the stoniest of hearts and has some beautiful things to say, like how death isn't the end if a life is well lived and a person well-remembered.
Sarah McIntyre
We need your consent to load this YouTube contentWe use YouTube to manage extra content that can set cookies on your device and collect data about your activity. Please review their details and accept them to load the content.Manage Preferences