November not cold enough for you? Try this.
After basking in the Lombardy sun with Call Me by Your Name, director Luca Guadagnino's new adventure in the screen trade has taken him to a chilling Berlin in 1977 as he puts his own spin on a horror that left quite the mark on audiences in that very year and in the four decades since: Dario Argento's Suspiria. 
From the get-go, Guadagnino said his Suspiria would be "a homage", not a remake of a film that has fascinated him since he first saw the poster all those years ago. 
He's been true to his word.
Amidst the spiralling events of 'German Autumn', Susie Bannion (Dakota Johnson) arrives drenched at the doors of the famed Markos Dance Academy. With her world in a suitcase and no formal training, Susie hopes she can make the giant leap from Mennonite Ohio to the all-female troupe, led by the statuesque Madame Blanc (Tilda Swinton).
We already think she should've kept walking.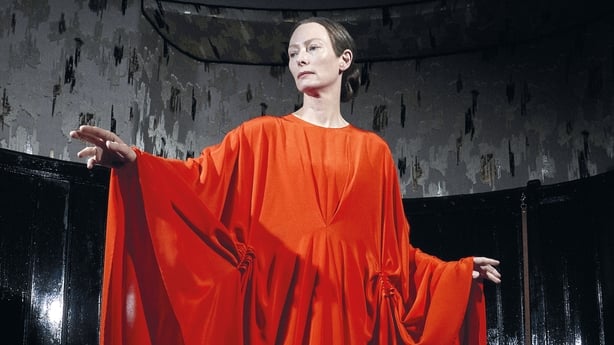 Inside the doors, clouds of chain-smoke and capriciousness await, but Susie glides through them all to ace her ad-hoc audition, appearing to bring new life and light to the five-storey fug. 
It's a dream come true, and a nightmare made flesh. 
This is one of those rare occasions where you secretly wish that people could still light up in cinemas, just to see the events on screen unfold through the plume. It would certainly add something to the walkouts too - there'll be a few.
Through six acts, an epilogue, a post-credits sequence and the guts (literally) of two-and-a-half hours, Guadagnino has made the story his own, proving as adept at the gyrations as the gore. There are plenty of both.
Swapping the iconic reds and greens of the original for muted browns and heavy snowfall, Guadagnino brings down the colours but turns up more themes. His Suspiria is painted against a political backdrop of the workplace and the wider world, with empowerment, family and grief very much in the foreground. It is also one of the few films that actually manages to capture that frayed and faded Seventies grubbiness to 'perfection'.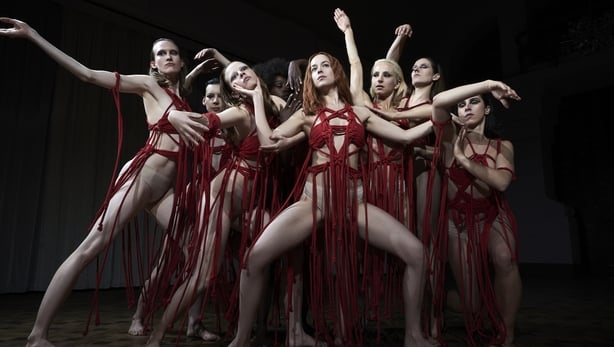 There is no glamour, but plenty of allure.
In reuniting his A Bigger Splash stars Johnson and Swinton, Guadagnino has picked the perfect people to portray the flipside of their respective characters with ambition, attraction and apprehension all part of the energy coursing between them. Johnson arguably turns in her best work to date, while Swinton is richly deserving of any awards season attention that comes her way. Special mention also must go to their co-star Lutz Ebersdorf - a performance that's still a surprise, no matter how much you know.
All this praise doesn't excuse the fact the Guadagnino should've been as merciless with the blade in the editing room as some of the residents of the Markos Dance Academy are onscreen. Two hours would've still done justice to his vision and kept more people invested until the end. That said, anyone who feels like nodding off will be wide awake when it arrives. And then some.
Always bonkers, often brilliant and best seen in good company. Hopefully you'll still be talking afterwards.
We need your consent to load this YouTube contentWe use YouTube to manage extra content that can set cookies on your device and collect data about your activity. Please review their details and accept them to load the content.Manage Preferences