Saoirse Ronan is adamant that playing the newly-emigrated Eilis in Brooklyn took more out of her emotionally than the role of Chesil Beach's just-married hero, Florence. 
For audiences, the sobs-to-scenes ratio could be exactly the same on Ian McEwan's Dorset coast as it was in Colm Tóibín's New York.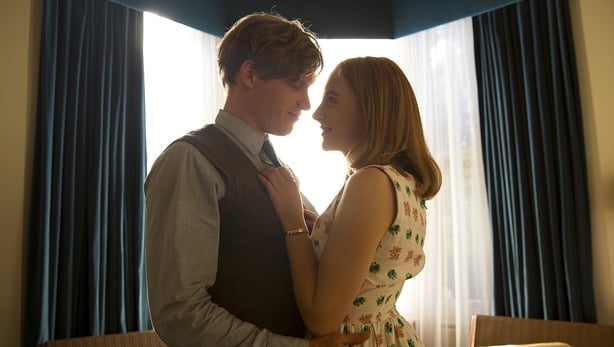 The year is 1962, and Florence and husband Edward (Billy Howle) have arrived for their wedding night at the kind of hotel that feels like it's been in mothballs for at least half a century. 
They've barely put the key in the honeymoon suite door when the walls start closing in. The conversation is as stodgy as the food and the double bed across the room takes on the properties of quicksand.
We need your consent to load this rte-player contentWe use rte-player to manage extra content that can set cookies on your device and collect data about your activity. Please review their details and accept them to load the content.Manage Preferences
Ronan announced her arrival over a decade ago with that performance in another McEwan adaptation, Atonement, and while there probably won't be as much made about this film so far out from awards season, her work here is every bit as good. It's hard to see anyone mixing fear, sadness and confusion in quite the same way.
Away from the faded photo feel of the strand, there are sunny days as theatre veteran Dominic Cooke spins his film back to the courtship of Florence and Edward. They appear as gentle together as each other; they talk a lot but don't say what they should. By the time vows are exchanged, the tide feels like it has gone out for both of them.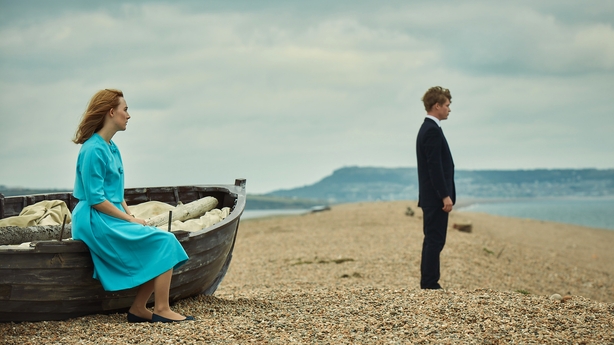 Despite the matrimonial mismatch, Howell's chemistry with Ronan makes them a great couple and McEwan - adapting his own work - has done a fine job of bringing his characters from page to screen. Both Florence and Edward break the heart, but in different ways.
Leave after the first epilogue - it's a better film that way. 
We need your consent to load this YouTube contentWe use YouTube to manage extra content that can set cookies on your device and collect data about your activity. Please review their details and accept them to load the content.Manage Preferences