Feeling more like an escape into cinemas than a release - no press screening over here - 12 Strong sees Chris Hemsworth taking a break from all things Thor to bring a true story from the war in Afghanistan to the big screen.
Based on the Doug Stanton non-fiction bestseller Horse Soldiers, 12 Strong follows the first US Special Forces team sent to Afghanistan in the wake of September 11. Its mission was to help General Abdul Rashid Dostum of the Northern Alliance liberate the Taliban stronghold of Mazar-i-Sharif. 
Dialling down his charisma, Hemsworth plays Captain Mitch Nelson - inspired by real-life officer Mark Nutsch - the commander with no combat experience who must try to earn Dostum's (Homeland star Navid Negahban) trust while ensuring that inter-factional hostilities do not derail the US mission. With winter approaching, Nelson has three weeks, 11 men and six horses.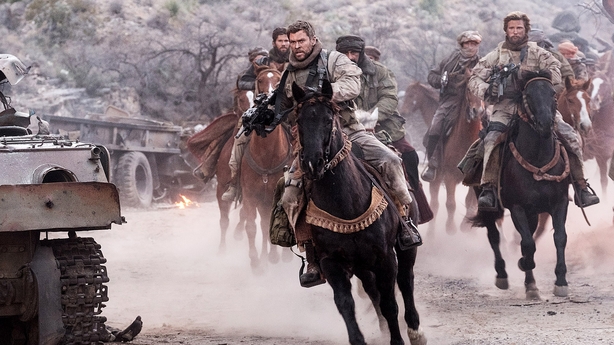 Former photojournalist Nicolai Fuglsig makes his directorial debut with 12 Strong, and the Dane's real-life conflict experience gives the film the all-important urgency that it needs from the off. After a brief recap of the 1993 World Trade Center attack, the bombing of the US embassies in Tanzania and Kenya in 1998 and the attack on the USS Cole in 2000, the story moves to September 11 as Hemsworth's character watches the atrocity unfold in his living room. From that scene onwards, there is seldom a pause for breath.
The same grit and intensity that were found in Lone Survivor, American Sniper and 13 Hours: The Secret Soldiers of Benghazi  are on offer here with Dostum telling Nelson: "You don't have the stomach for everything I know." While the Uzbek sees Nelson as "a soldier, not a warrior", their growing regard for each other is the emotional heart of 12 Strong and it deserved more scenes away from the battlefield.
Those for whom any film starring Michael Shannon is an appointment to view,will also be disappointed to hear that the character acting great doesn't have enough screen time as Hemsworth's second-in-command - the chemistry is there but isn't maximised.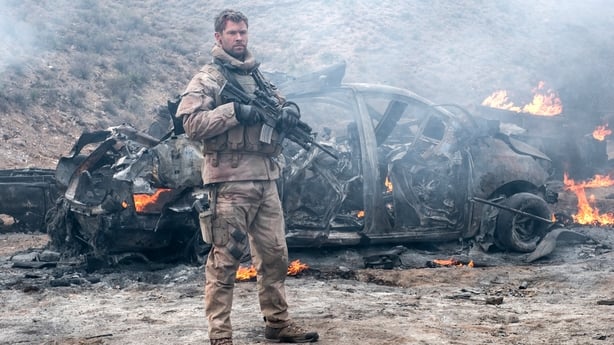 That said, Hemsworth and director Fuglsig do enough to steer you in the direction of Stanton's book - another must-read to add to that list.
We need your consent to load this YouTube contentWe use YouTube to manage extra content that can set cookies on your device and collect data about your activity. Please review their details and accept them to load the content.Manage Preferences