In every decade there are those 'when dates go wrong' movies that have ended up putting the kibosh on many a budding relationship - think Night of the Living Dead in the Sixties, The Exorcist in the Seventies, Blue Velvet in the Eighties, Man Bites Dog in the Nineties and Antichrist in the Noughties. Heck, this particular 'rogues' gallery' has so many exhibits there's bound to be a former couple out there who parted company after a trip to see Howard the Duck - and with good reason.
The latest addition to the headwreck hierarchy is Darren Aronofsky's Mother!, which is guaranteed to see many a suitor getting the elbow and is arguably the most out-there thing you're ever going to see released by a major studio in this day and age. It has an 18s cert aka Now That's What We Call Edgy.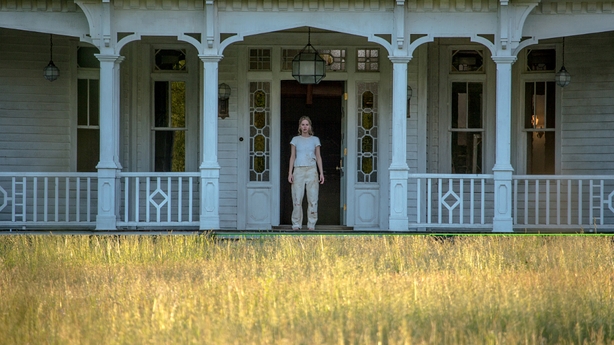 Aronofsky has form for messing with audiences. Drug doom prophecy Requiem for a Dream is the masterpiece you never want to watch again; Hitchcock-in-a-tutu ballet thriller Black Swan had punters doing pirouettes in their seats; Biblical biopic Noah wound up believers and non-believers alike. 
The American director may have hit 'Peak Darren' with Mother!, an experience that will enthral many, upset roughly the same number and unite all in a loss of post-cinema appetite. Whether they make it to the end is another night's work...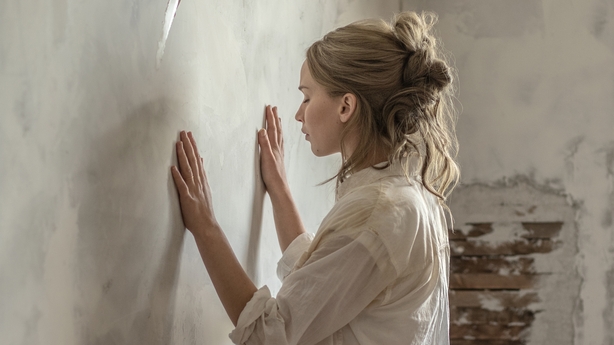 The premise is simplicity itself: it all starts with a knock on the door. 
Jennifer Lawrence is rebuilding a beautiful home from scratch, while poet husband Javier Bardem is doing none of the heavy lifting because he's up to his oxters in writer's block.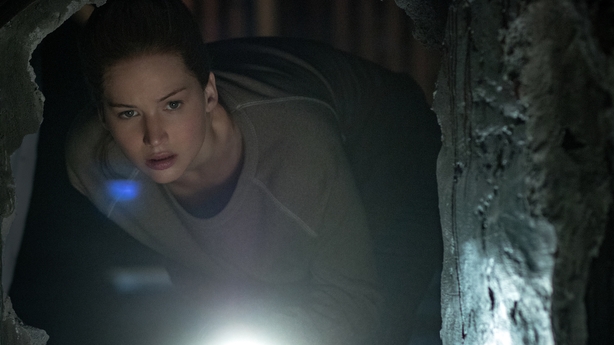 And so an end-of-the-evening exchange is interrupted by someone out front. Enter a carved-from-mahogany chain smoker, played by Ed Harris, whose reason for arriving seems just a little off from the get-go. He starts coughing and then the 'fun' really begins.
The first hour is superb as Aronofsky uses everyday fears and hang-ups - an unexpected guest, someone messing with your stuff, the other half saying more than they should - to ramp up the tension until Mother! is teetering on the brink of hysteria.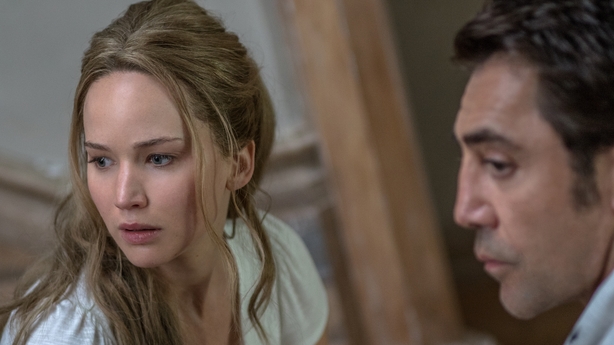 This is a des res where things break, pots boil over and toilets get blocked as that old 'you're never done with a house' chestnut leaves you constantly on edge. Amidst mounting chaos, Lawrence channels the audience's 'what the hell is going on?' anxiety superbly, while Michelle Pfeiffer does her best work in decades. Along with their co-stars, both women also manage to do something uncanny by making you think you're watching a play rather than a film. From script to cinematography to sets to sound, this is bravura stuff - and you're only halfway in.
The second hour of Mother! is where it either becomes a masterpiece, falls apart or ruins your night, depending on the baggage you arrived with in the foyer. Hardcore horror nuts may feel as nauseous as Room to Improve devotees; eye-openers about being made of stronger stuff will abound; whoops of nerd delight will be suppressed and the world record for trips to the toilet during a screening may well be broken. Walkouts are guaranteed - and that's all before the big reveal.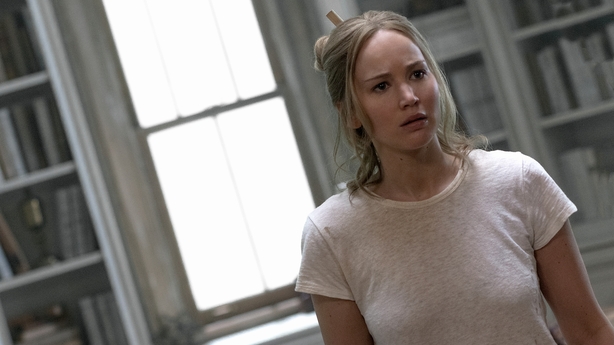 When it arrives you'll either think it's the most audacious thing in years or the most 'ah here' - no middle ground. If you too are in the latter camp, then niggles about empathy with the characters, the plot falling apart on closer inspection and Aronofsky's foot-to-the-floor approach will increase ten-fold.
But here's the thing: it's entirely possible to have those feelings, come out thinking that Mother! is way too up itself and then a few days later realise that there was more to admire than admonish - it's that kind of trip. As for the message, well, your mind could be doing cartwheels about that too. But that's a debate to have all the way home, providing there's someone to debate with.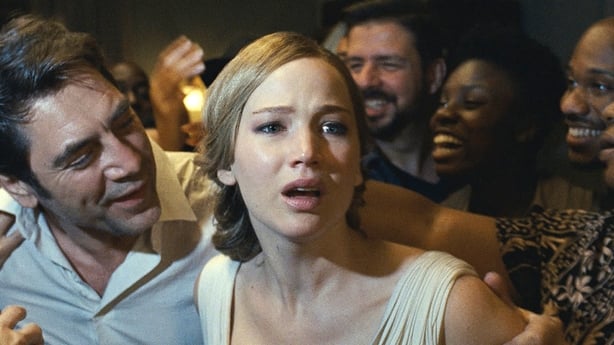 You have been warned/urged.
We need your consent to load this YouTube contentWe use YouTube to manage extra content that can set cookies on your device and collect data about your activity. Please review their details and accept them to load the content.Manage Preferences