Actor Jeremy Irons has revealed that he bought an island next to his castle in south Cork, adding that he is doing "more farming than acting" these days.
Irons, who recently starred in House of Gucci and can be seen in Munich: The Edge of War as British prime minister Neville Chamberlain on Netflix, purchased the castle in Kilcoe in 1998 with his wife, actress Sinead Cusack.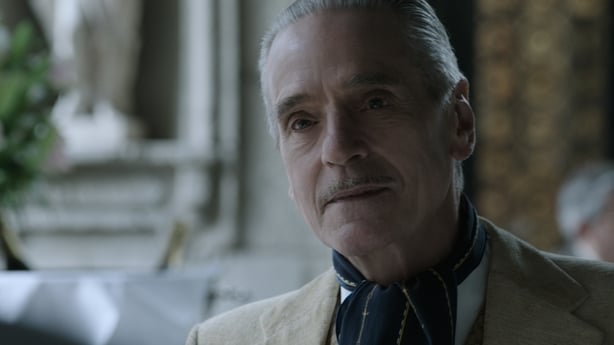 He also has a house in The Liberties area of Dublin and during an interview on Late Night with Seth Meyers, he revealed that he is also the proud owner of his own island, saying it's "a very small island with a little cottage on it. I can just about swim there from the castle, about 100 metres."
Oscar-winner Irons (73) bought the castle in 1998 with Cusack and refurbished it over five years.
Speaking of his island, he told Myers that he intends to rear, "some Kerry ponies and some Galloway cattle to eat it down. I'm farming a little bit more than I'm acting."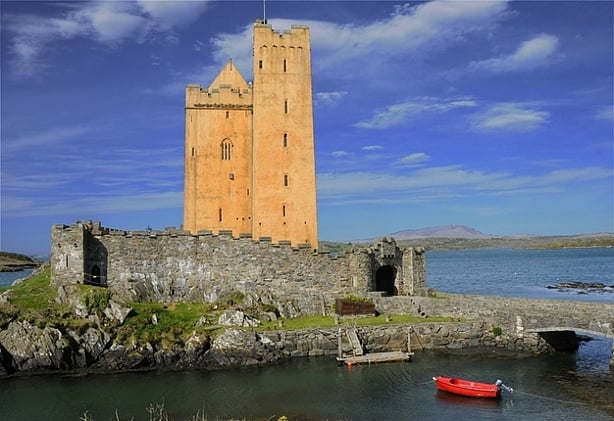 The actor also recalled an amusing incident involving local tradesmen when he was renovating Kilcoe Castle.
"I remember when we were building it," he said. "We built the castellations, the bit that goes up and down. We very carefully planned it and had done models and all that and when it was finally built, we looked at it I thought it's wrong, it's too small.
"One of my friends said, `well I'm not telling the builder, you go up there'. So, I climbed up 13 floors of scaffolding and I got to the top and I said 'This is wonderful guys, this is wonderful what you've built, but actually you got to take it down, we've got to make it bigger. It's not strong enough.'
We need your consent to load this YouTube contentWe use YouTube to manage extra content that can set cookies on your device and collect data about your activity. Please review their details and accept them to load the content.Manage Preferences
"He looked at me and said, 'the trouble with working with bloody actors are the bloody rehearsals.'"
Speaking to RTÉ Entertainment during promo for House of Gucci last November, Irons said he loves living in The Liberties and supports the ongoing campaign by the local community to see the long abandoned Iveagh Markets come back to life as a resource for the area.
Irons also make a surprise cameo in Breaking Out, the new film about his late friend and Interference front man Fergus O'Farrell.