Lady Gaga vamps and hip swings her way through the madness with style and a smirk in this operatically bonkers Commedia dell'arte from Ridley Scott
You could say the Gucci fashion dynasty were a typical Italian family but only if that typical Italian family were the Medicis or the maybe even the Corleones.
Not that multi-layered family dramas have ever fallen out of vogue but Ridley Scott's ridiculous, soapy, and hugely entertaining tale of the rise and fall of the House of Gucci comes at a good time following the mad success of Succession.
We need your consent to load this YouTube contentWe use YouTube to manage extra content that can set cookies on your device and collect data about your activity. Please review their details and accept them to load the content.Manage Preferences
House of Gucci is based on the true story of how Patrizia Reggiani, an ordinary girl from Vignola who married into the rarefied world of Italian high fashion only to be taken down a peg or seven when she got too big for her five-inch heels. It's a world populated by people so insanely rich that they turn to fortune tellers and crooked bankers in their paranoid confusion, of low rent hitmen, and Italian accents troweled on as thick as epaulettes on a bolero jacket. All we're missing is a horse's head in a bed.
Watch our interview with Jeremy Irons
We need your consent to load this comcast-player contentWe use comcast-player to manage extra content that can set cookies on your device and collect data about your activity. Please review their details and accept them to load the content.Manage Preferences
These are all damaged people, enriched but tainted by a brand that was never noted for its subtlety or actual good taste. Things turn very toxic when the scion of the family, the shy and dignified Maurizio (a stylishly bespectacled Adam Driver, looking like a cross between a fashion dummy and a sharp-suited eighties TV presenter) falls hard for Patrizia (a vampy and steely Lady Gaga), a secretary for her doting father's truck company.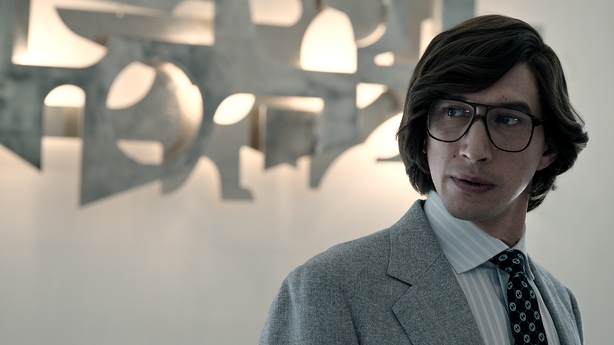 She is ushered into a decadent nouveau riche swirl of lake-side villas, fast cars, and very expensive clothes but most of all, she becomes embroiled in the Gucci's internecine plotting and front-stabbing. Everything is as tacky as the family fashion brand and with money like that sloshing about, jealousy reigns and nobody can be trusted.
However, Maurizio's father, former minor matinee idol Rodolfo Gucci (Jeremy Irons), is more than a little suspicious that his only son is about to fall into the clutches of what he regards an opportunist with Lire signs zinging in her doe-like eyes. Rudolfo was the designer who helped dress Grace Kelly and, in the role, Irons is like a consumptive ghost entombed in his past. He has an air of distant distaste and the elegance of an aristocrat.
Gaga is much, much more than a cliched gold digger in the role of Patrizia. Once married into the famous family, the upstart outsider charms all around her while convincing her husband to modernise and adapt the iconic fashion brand to a changing world. She will do anything - including shafting her in-laws - to achieve her aims. There's more than a touch of Gina Lollobrigida about Gaga and she gives it maximum va-va-voom as she hip swings and chain smokes her way through the haut monde of New York and Milan like a debutante from some Rimini starlet finishing school in 1956.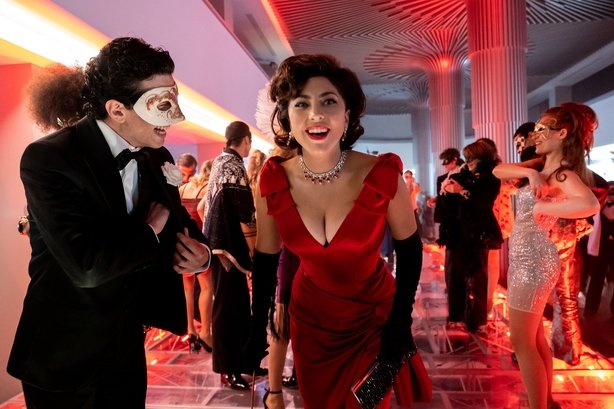 It's a role that requires Gaga to be both wide-eyed ingenue and conniving Lady Macbeth (in one of the movie's soapiest lines, she snarkily avers, "it's time to take out the trash!", like she's auditioning for a voiceover on a Dolmio ad) and she more than steps up the mark. She's like a constant fizzing firecracker turned one-woman Mount Vesuvius when she is finally and fatally snubbed by her husband and the family.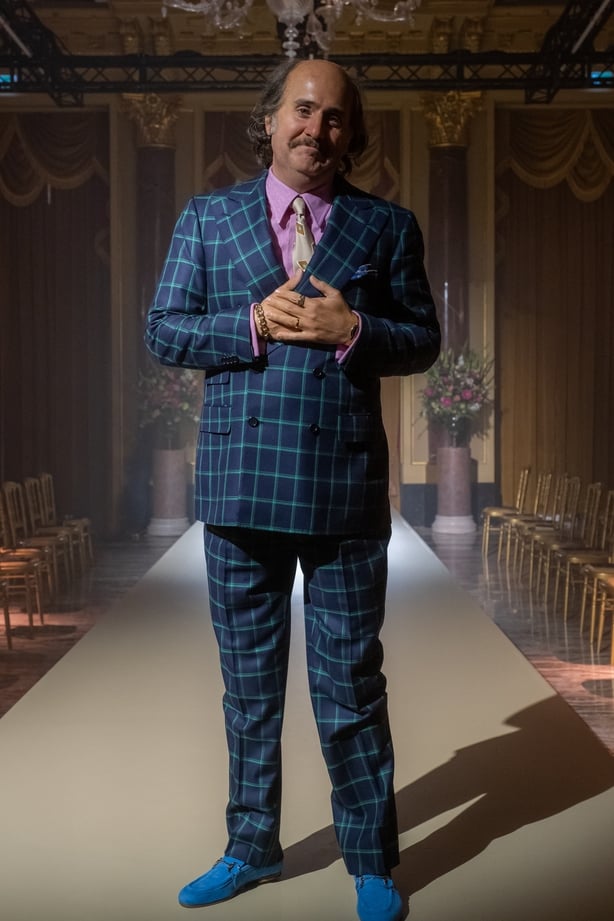 The starry cast jostle for position but everyone gets a turn in what is a helter-skelter ride of a movie. Al Pacino - finally looking his age - is good fun as the flamboyant and charming Aldo Gucci, father to the tragicomic buffoon Paulo, who is played by Jared Leto who has made an impressive physical transformation to become the clown prince of Italian fashion with a penchant for crushed pink velvet suits and atrocious neckties. "I want to soar like a pigeon!" he declares in frustration as another one of his mad plans for Gucci are dismissed by Rodolfo and the constantly exasperated Aldo shouts at him, "You are an idiot, but you are my idiot." Poor old Paulo is Fredo to Maurizio's Michael.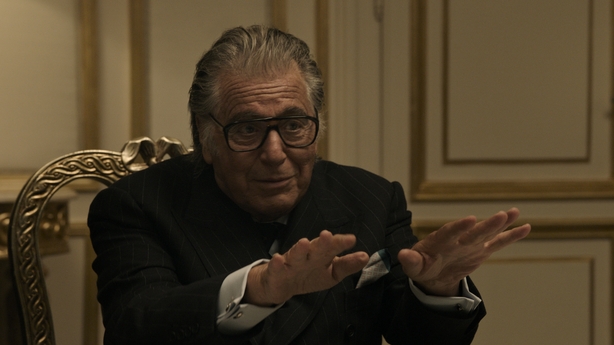 There's good period detail of the surface gloss of the eighties (at one point, a DeLorean, that ultimate symbol of hubris, makes an appearance) and a pumping soundtrack of Blondie, Bowie and George Michael keeps the whole telenovela dance going.
It is an operatically bonkers Commedia dell'arte and even if Scott had not taken artistic licence, the bare bones of the true story that electrified Italy back in the mid-nineties are sufficiently, well, gaga. The director proves his versatility again with a balancing act between high farce, crime drama and a portrait of a woman unravelling as she is gradually shunned by the people whom she once called family.
It's pure Eurotrash tack and great fun that also manages to take a sympathetic view of a woman scorned. House of Gucci is also another reminder that you can't buy class.
Alan Corr @CorrAlan2