Jeremy Irons has compared Patrizia Gucci, the spurned wife played by Lady Gaga in House of Gucci, to Meghan Markle in the way that both women were outsiders trying to break into and change an established family.
Irons plays Rodolfo Gucci, the reclusive father of Maurizio Gucci (Adam Driver), who is wary of Patrizia in the new Ridley Scott movie about the ill-starred Italian fashion dynasty.
Speaking to RTÉ Entertainment, Irons, who lives in Cork and Dublin, said, "The Guccis and the Murdochs . . . they're all around us. These big concerns that grow and for whatever reason implode. I sometimes think Meghan Markle is a bit of a Patrizia.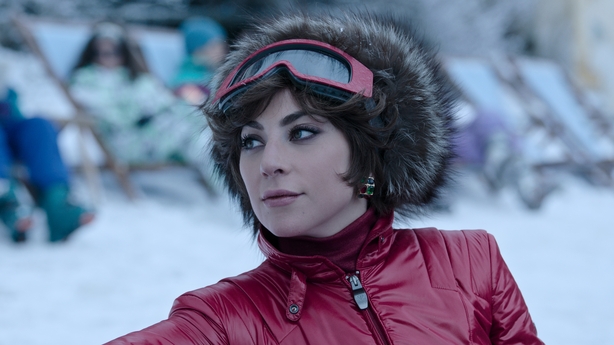 "She's moving into a different way of life, a different class, a different nationality and trying to do her best and it is not working, which I think is a huge shame for our monarchy. That's a parallel story."
Rodolfo is a consumptive ghost, entombed in his past and clinging onto his former life as a minor film star in the 1930s and 1940s and speaking about the role, Irons says, "I think he knew he wasn't a very good actor, and he was completely in love with his wife who was a German actress who was better than him.
Read our review of House of Gucci.
"I think that allowed him to be part of that very glamorous film world through his wife while looking after 50% of the family business and had a lifestyle that the business gave him.
"His only connection to his past is his son which is why he tries to hang on to him. Rodolfo is a rather sad man. A bit of a hermit."
We need your consent to load this YouTube contentWe use YouTube to manage extra content that can set cookies on your device and collect data about your activity. Please review their details and accept them to load the content.Manage Preferences
Patrizia Gucci is very much a woman scorned but despite the terrible lengths she goes to for revenge against her husband, we do have a lot of sympathy for her.
"I think like every great epic story, whether it's Macbeth or Oedipus, you have sympathy for the characters and you see yourself in them," says Irons.
"I think it's very important for writers to give us those characters who fail in various ways because we all fail in life and Lady Gaga, a tremendous actress, really sells her predicament and it is a predicament.
"Italy then was very much a man's world, the Guccis weren't aristocrats but they very much felt they were, and they had enough money to live how they wanted and Patrizia wanted into that and yet it wasn't her world and as much as she tried to enter into it and change it we see how dramatically failed."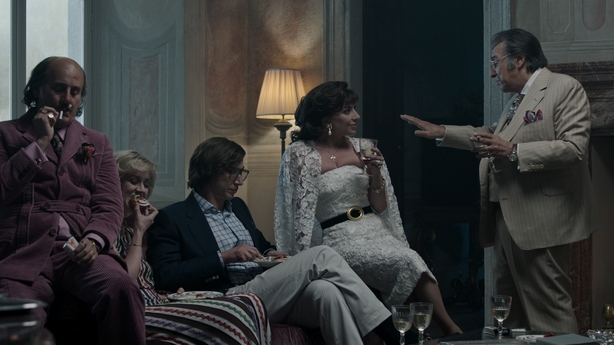 For an actor who had his breakthrough role playing Charles Ryder, an outsider from a lower class who gravitates to a troubled aristocratic family in the 1981 TV adaptation of Brideshead Revisited, Irons has a naturally dim view of the British establishment.
"They don't know the intrinsic unspoken rules which actually one hates. I hate the whole area of the British upper class, that old boy network," he says.
"We have a government like that at the moment and I really hate it. They are so cut off from real people and the lives of real people and it's not a pretty sight when it happens."
Alan Corr @CorrAlan2
House of Gucci is in cinemas this Friday