In another year that lasted a decade, the movies rescued us time and time again. Here are some of our many heroes.
No Sudden Move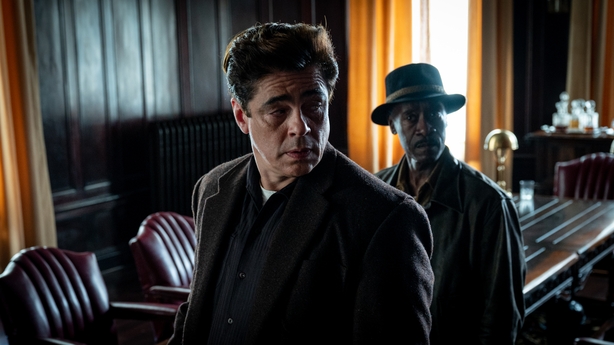 Alan Corr says: To paraphrase Jan Sterling's quip to Kirk Douglas in Billy Wilder's Ace in the Hole, I've seen a lot of hard-boiled movies in my time, but this - this is twenty minutes. Ripping a page from Kubrick's The Killing and Robert Wise's Odds Against Tomorrow, Steven Soderbergh keeps us suspended in the middle of a wicked web of cross and double-cross that sees a mismatched crew of gangsters - Benicio Del Toro, Don Cheadle, Kieran Culkin - scrambling for their very lives when they're the victims of a set-up in 1954 Detroit. Moody, broody and crackling with dialled-up tension, No Sudden Move is a gripping old-school crime thriller with a killer cast and a plot that will wrongfoot you at every turn.
Herself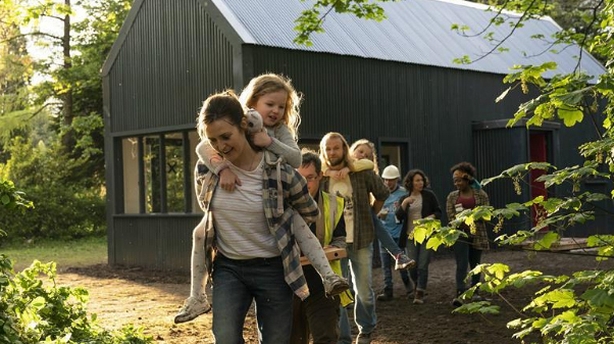 Sarah McIntyre says: Both harrowing and heartwarming, Herself tackles the issues of domestic abuse and the Irish housing crisis with a deep sense of humanity and hope. Clare Dunne - who also co-wrote - plays Sandra, a Dublin woman fleeing her violent, controlling husband with her two young daughters in tow. After being placed on a years-long waiting list for permanent housing, she determines to take matters into her own hands and build her own home. Although it touches on social issues that affect far too many, Herself is ultimately a hopeful tale that believes in the power of people coming together to achieve the unachievable.
Luca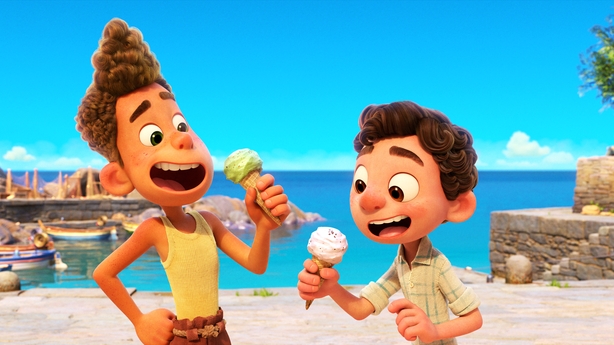 John Byrne says: This gem of a coming-of-age movie from the Pixar people is set in a fictional Ligurian idyll in the late 1950s/early 1960s. It's a heartwarming story about friendship, stepping out of your comfort zone and two teenage sea monsters who experience a life-changing summer. As well as being great fun for kids, Luca will have adults yearning for this version of Italy, which is like an animated Elena Ferrante fish-out-of-water tale. It captures that spirit of summer that only seems to happen when you're young - whether it's in Italy or elsewhere, the experiences are pretty universal. Okay, it isn't quite up there with Pixar's greatest, such as the original Toy Story trilogy and Up, but it's tremendous fun, effortlessly ageless and nostalgic, and a visual delight.
Passing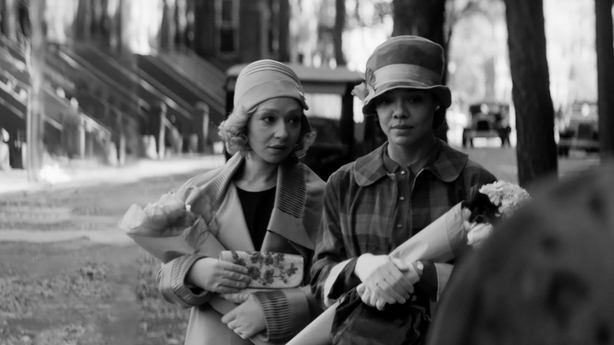 Sinead Brennan says: Ruth Negga and Tessa Thompson excel in this powerfully thought-provoking film from actor-turned-director Rebecca Hall. Set in 1920s New York, it centres on Irene (Thompson), a well-to-do black woman living in Harlem. Enter Clare (Negga), an old friend from Irene's Chicago schooldays, who she barely recognises. Clare is 'passing' as a white woman in society and is married to a racist white man. Everything about Passing oozes style - from the nuanced performances and the stunning costumes to the atmospheric cinematography and the poetic script - but it has the substance to boot. It will make you think long and hard, and it will make you feel deeply for people whose lived experiences form the basis of the script.
Shorta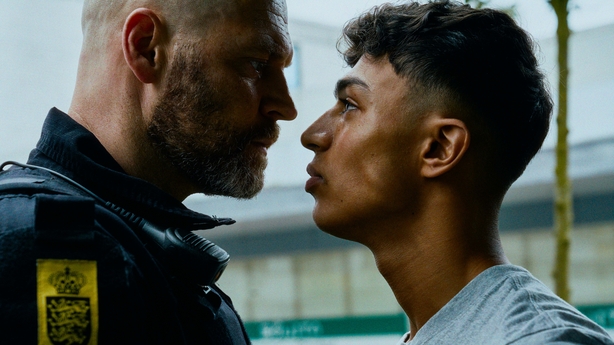 Harry Guerin says: A tough-as-nails feature directorial debut with superb performances, Shorta - an Arabic word for 'police' - is a must for fans of Assault on Precinct 13, Training Day and '71. Co-directors Frederik Louis Hviid and Anders Ølholm's film manages to say plenty about the times that we're in while dragging its central trio through the desperate hours. Around the halfway point, this story of a racist enforcer, his decent partner and an angry young man connects in a way that wasn't anticipated and becomes as affecting as last year's excellent Les Misérables as allegiances shift and questions are asked of the viewer. The twists put it up there with any other contenders for the surprise package of 2021.
The Father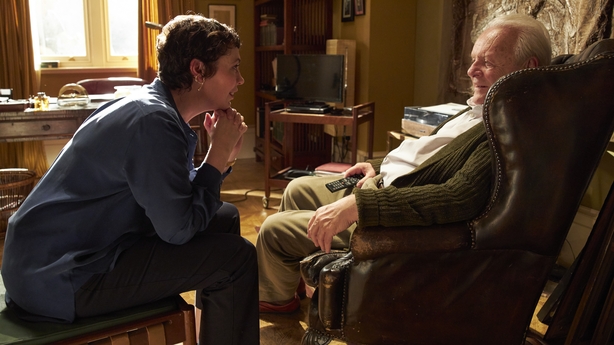 Sarah McIntyre says: The Father is a brilliant depiction of a mind slowly losing its grip on reality. The debut feature from French novelist and playwright Florian Zeller, it centres around a blistering, and deservedly Oscar-winning, performance from Anthony Hopkins. He plays Anthony, a distinguished octogenarian living in a handsomely appointed London flat. After he scares off his latest caregiver, Anthony's daughter Anne (Olivia Colman) tries to persuade him to hire someone else, but we soon realise that nothing is as it seems. A film that will stay with you long after watching, and one that will benefit from repeat viewings.
Breaking Out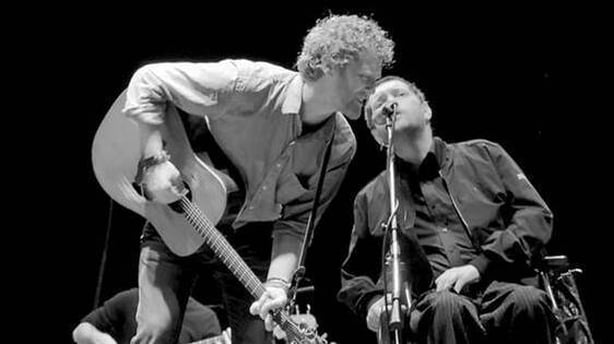 Alan Corr says: The legacy of the late Interference frontman Fergus O'Farrell shines in this documentary, charting his life from his childhood in Cork where he was diagnosed with muscular dystrophy at the age of eight, his earliest musical stirrings at school, and his almost epic battle against his physical limitations. O'Farrell was best known for his timeless song Gold, which featured in the soundtrack to Once, the Oscar-winning film and multi-Tony-award-winning musical - this celebration of his life took the George Morrison Feature Documentary Award at the 2021 Irish Film & Television Academy Awards and Best Irish Documentary at the Galway Film Fleadh 2019. Breaking Out is funny, sad and moving but, most of all, it is a proud testament to the redemptive power of music.
Nomadland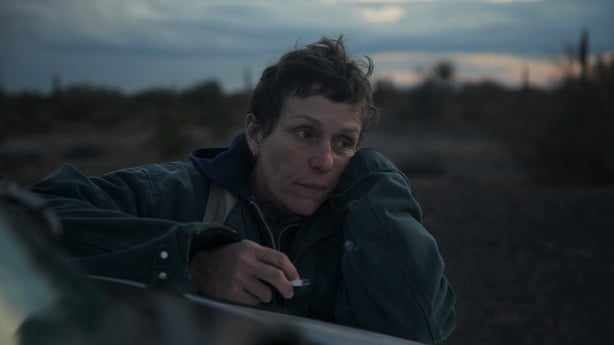 Harry Guerin says: "I didn't want my sailboat to be in the driveway when I died" - hard-learned wisdom from Nomadland, an outlier story that quietly tells us to make the most of every hour. In her third Oscar-winning role, Frances McDormand plays Fern, a widow who travels from state to state and job to job in her van, "not homeless, just houseless". Using Jessica Bruder's best-selling non-fiction book of the same name as the starting point, Nomadland sees Academy Award-winning writer-director Chloé Zhao craft a narrative that blends drama and documentary to profound effect. It leaves us with the most important message of all: whatever is ahead, hope makes for the best of travelling companions.
Dune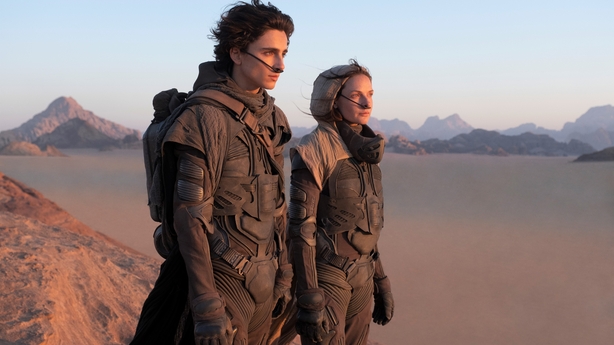 Alan Corr says: If anyone was ever going to bring author Frank Herbert's sci-fi classic Dune to the big screen with the respect and seriousness it deserved, it was Denis Villeneuve. The French-Canadian director had already proved his genius for arty and thoughtful sci-fi blockbusters with Arrival and Blade Runner 2049, and his gift for telling very human stories with Sicario and Prisoners. This is his masterpiece. Anyone who kept a torch spluttering for David Lynch's flawed but hugely enjoyable version will be struck by how very dark, brooding, and unsettling Villeneuve's Dune is. An awesome triumph.
Pieces of a Woman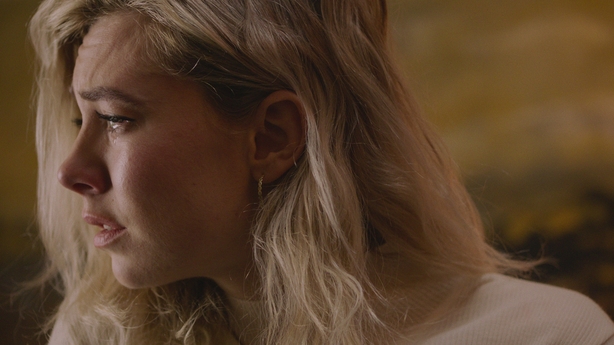 Harry Guerin says: Even in the best of times, Pieces of a Woman would make for emotionally exhausting viewing. It is the cinematic embodiment of the wisdom that grief is a walk alone. The Crown's Vanessa Kirby is stunning as a soul cut adrift following the death of her baby daughter. Director Kornél Mundruczó and writer and partner Kata Wéber's searing character study forces the viewer to question their own relationships and resilience, in the process delivering the crucial reminder that we never really know what's going on in someone else's life. And yes, that is all too easy to forget, no matter how many times we hear it. Highly recommended - with the biggest of caveats.
Wildfire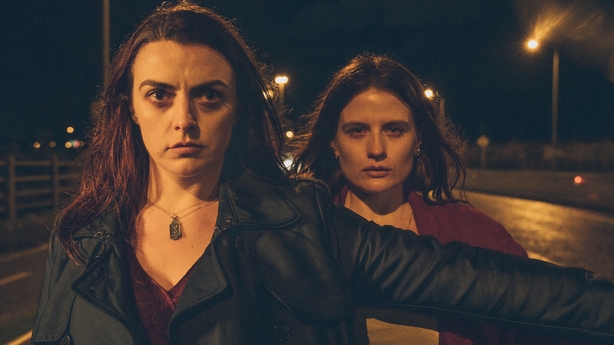 Sarah McIntyre says: A fierce and fearless energy runs through Wildfire, writer-director Cathy Brady's assured, complex feature debut that scrutinises the transgenerational reverberations of trauma and grief. It is anchored by unflinching, utterly committed leading performances from the late Nika McGuigan, to whom the film is dedicated, and co-star Nora-Jane Noone. They play estranged sisters who are reunited in the insular border town in Northern Ireland in which they were reared. Wildfire is an intense, haunting, atmospheric watch, and a testament to the remarkable talents of McGuigan.
Summer of Soul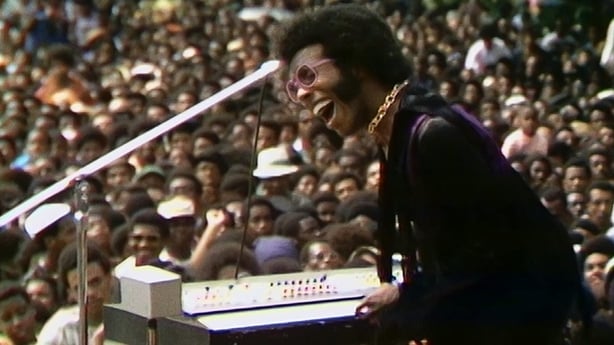 Harry Guerin says: With his directorial debut, The Roots drummer Ahmir 'Questlove' Thompson has found the perfect true story, delivered his concert documentary at exactly the right time, and leaves viewers in better shape than when they join him in Harlem's Mount Morris Park in the summer of 1969 as Mahalia Jackson, BB King, Gladys Knight & the Pips, Sly and the Family Stone, Nina Simone, Stevie Wonder and more take to the stage. This Wonkaesque ticket to, as one attendee puts it, "a total party atmosphere" really is what the world needs now - great music, romanticism, positivity, inspiration, and empathy. It is, hands down, one of the best experiences of 2021.
Nobody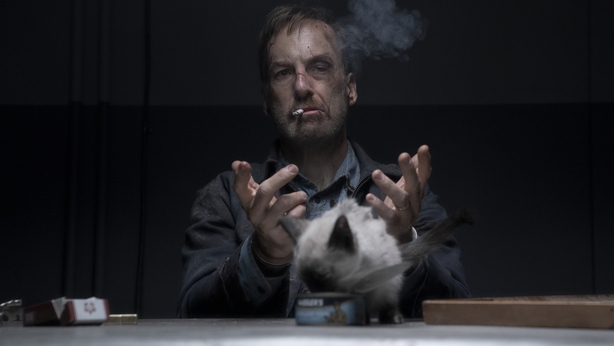 Alan Corr says: Breaking Bad and Better Call Saul star Bob Odenkirk doesn't miss a beat in this fun, dumb and daft vigilante thriller. He plays Hutch Mansell, an average nobody, who fails to take on a couple of burglars who break into the family home. But Hutch is a man who's long suppressed his, well, special set of skills and ego suitably crushed, one night he decides to get even. The comparisons with the successful John Wick franchise are glaring (the script is by Wick writer Derek Kolstad), but this salty and ultraviolent actioner goes deeper into the realms of absurdity and unlikely badass Odenkirk is clearly having a riot in the role. Nobody has all the subtlety of a first-person shooter gamer, but it could be the adrenalin jolt of mindless entertainment you need.
Judas and the Black Messiah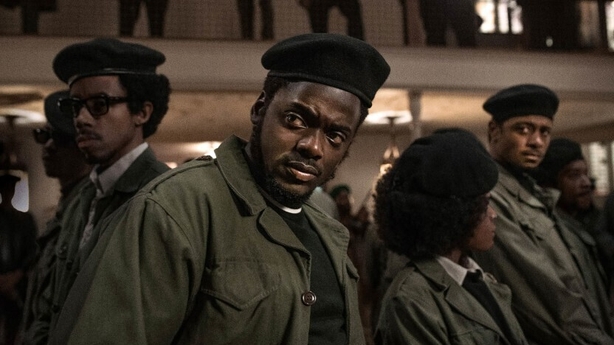 Harry Guerin says: Establishing director Shaka King as a big-screen force, this harrowing film tells the true story of petty criminal William O'Neal (the superb LaKeith Stanfield) and how he became an informant on the activities of Fred Hampton (the Oscar-winning Daniel Kaluuya), leader of the Black Panther Party in 1960s Chicago. With its terrifying relevance in the present day, questions for viewers to ask themselves and determination to effect change, Judas and the Black Messiah is equally as strong as a biopic, thriller and political drama. Described by one of King's co-writers, Keith Lucas, as "The Departed meets The Conformist", it could/should have been three hours long and would still have people hanging on every word.
West Side Story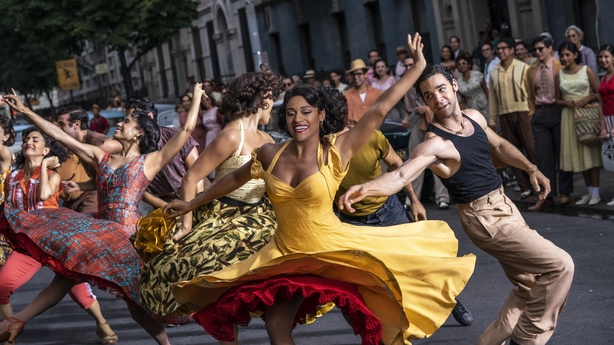 John Byrne says: Once again, Steven Spielberg is a master at work. Film of the year? Stop. It's much more important than that. What we get is a new version of the same story, with the same songs, but repurposed through a complementary and contemporary palette. It's a stunning re-imagining and a testament to his cinematic vision. This is a tale of fearing and fighting the 'other', at a time when narrow-minded nationalism and moronic racism are as insidiously divisive as ever. But amid all the pointless, tribal hatred and killing, there is so much joy here. It's a visual delight. Please, please, please go and see it on the big screen. You won't regret it.
Sound of Metal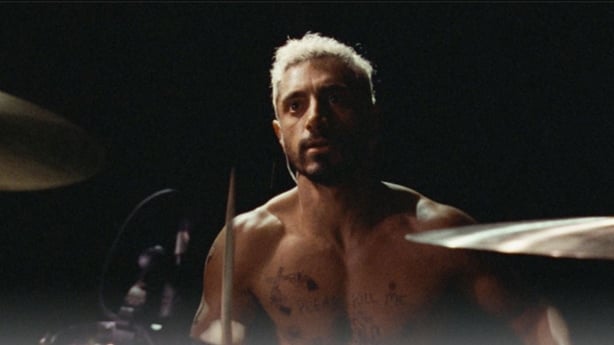 Harry Guerin says: Singer-songwriter Steve Earle wrote that transcendence means being still long enough to know when it's time to move on. Words to live by - and ones that come to mind watching Sound of Metal. This debut tour de force from director and co-writer Darius Marder drops the viewer at the crossroads in a young man's life. Ruben (Riz Ahmed), the drummer in a noise rock duo, is terrified when his hearing suddenly disappears. Bravado and denial kick in, but the plates in Ruben and girlfriend Lou's (Olivia Cooke) personalities, and relationship, have also started to shift. This is as soul-stirring a film as any from this year's Oscars; a study of identity and deaf culture brimming with wisdom about what we share and, also, face alone.
Censor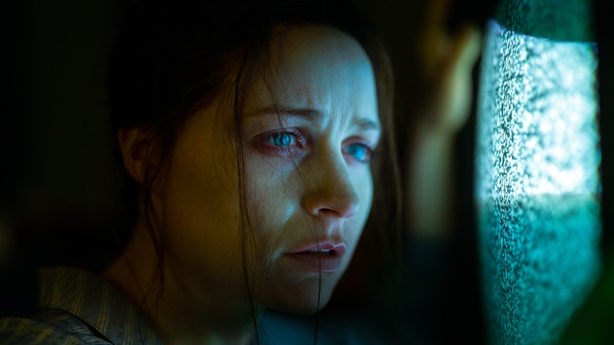 John Byrne says: Niamh Algar's in impressive form in this horror film, inspired by the slasher movies from the 1980s. She plays Enid Baines, a British film censor in the 1980s who has the task of making sure to cut out the nastiest elements from the various gory films sent her way. One day, a slasher film called Don't Go to the Church arrives, and it revives Enid's memories of her disappeared sister, and so she seeks out the director. Then things really kick off... Censor is more a psychological drama than a gore-fest. Not that there's anything wrong with buckets of blood. Well, once it's not real blood.
Arracht (Monster)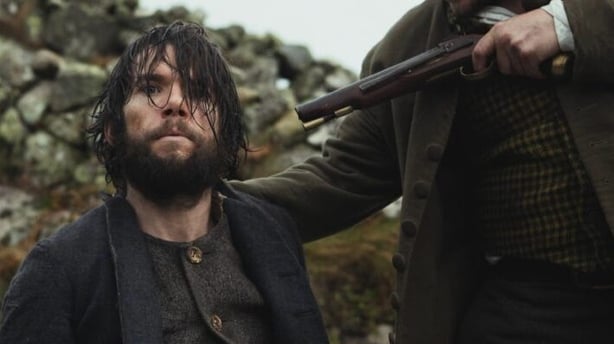 Harry Guerin says: A year and a half after it was originally due in cinemas, writer-director Tom Sullivan's Famine-era story of healing from horror now connects on a different level for those lucky enough to be watching, its themes of resilience and moving forward all the more powerful at this moment. In a performance of quiet intensity, Dónall Ó Héalai plays a fisherman whose life is plunged into darkness following the arrival of the blight and a chaos-walking stranger (Dara Devaney in a great turn as the villain). A showcase for the best of us - from landscape to performances to cinematography - Arracht transcends a tight budget to leave the viewer richer in spirit and eager to discover what those involved will do next. Worth the wait - and the stronger film because of it.
Promising Young Woman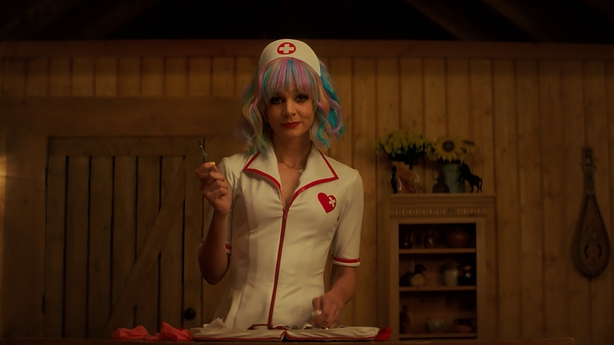 Alan Corr says: Carey Mulligan delivers an electrifying performance as an avenging angel in Emerald Fennell's provocative revenge flick. This is an engrossing and challenging movie that doesn't bludgeon our already outraged senses but playfully and audaciously subverts a deeply serious issue with at times silly plot devices and none-too-subtle twists. It is mischievous and provocative, often wayward, and always fatalistic. It also crackles with some of the best movie dialogue in years. Promising Young Woman is as dumbly enjoyable as any ultraviolent bloke revenge fantasy, but it's also a quietly furious indictment of how society seems to be designed to let women down when they're at their most vulnerable.
Minari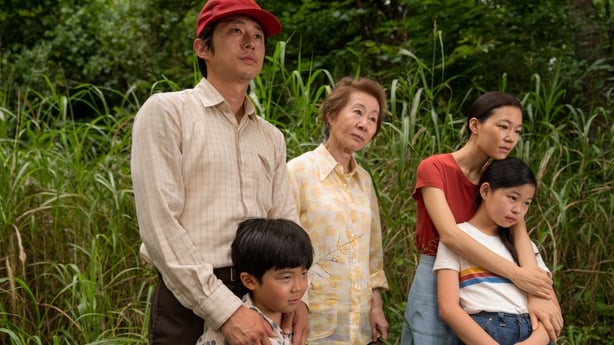 Harry Guerin says: A simple story, beautifully told - that's what you're getting with Minari. Writer-director Lee Isaac Chung's semi-autobiographical film is set in 1980s Arkansas, where a South Korean family are literally trying to put down roots. A celebration of the wonders of the great outdoors and the magic inside us all, Minari encourages viewers to take a look around and see the richness in their own world. The performances - Yuh-Jung Youn won the Best Supporting Actress Oscar as grandmother Soonja - are brilliant, Chung depicting the little victories and big moments that make up a life with those closest to us. The title? Water celery that "grows anywhere". Your heart is the perfect spot.
Another Round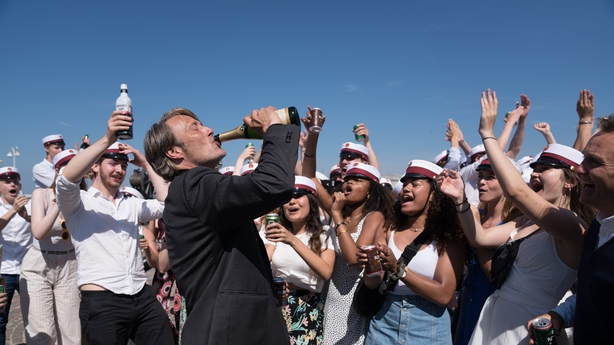 Alan Corr says: Winner of Best International Feature Film at this year's Oscars, Danish film Another Round is a bittersweet tale of midlife crisis and the seductive danger of booze. Quietly and elegantly shot by Thomas Vinterberg, the Mads Mikkelsen starrer treads a fine line between black comedy and tragedy, serving up a mildly inebriating cocktail of good times and the often crushing consequences of hitting the bottle too hard and for too long. Striking the right life/drink balance has become somewhat of a jokey lockdown lament and although Another Round doesn't wag any fingers, it does point out the dangers of what Homer Simpson once called the cause of and solution to all of life's problems.