Belfast writer-director Kenneth Branagh will be honoured at the Oscar Wilde Awards in Santa Monica, California next March.
The US-Ireland Alliance's annual awards ceremony celebrates the contribution the island of Ireland makes to film, television and music. The awards take place in the build-up to the Oscars.
Alongside Belfast-born actor and director Branagh, other honorees will include the Academy Award-winning Irish-American filmmaker Adam McKay and the Irish actor Dónall Ó Héalai. Arracht star Ó Héalai will receive the Wilde Card - an award presented to up-and-coming talent. Irish performers Loah & Bantum, and True Tides will perform at the ceremony.
Branagh's Oscar-tipped Belfast centres on a boy growing up in the city in the 1960s. The film will be released in Irish cinemas on 21 January.
We need your consent to load this YouTube contentWe use YouTube to manage extra content that can set cookies on your device and collect data about your activity. Please review their details and accept them to load the content.Manage Preferences
The founder of the US-Ireland Alliance, Trina Vargo, said: "Ken's Belfast is a beautifully written, semi-autobiographical screenplay that is a look at the city through the eyes of his nine-year-old self.
"Set in 1969, it shows the idyllic joy of his childhood, overtaken by the violence that marked the beginning of what came to be known as the Troubles.
"The film also serves as cautionary tale amidst the current uncertainties that Brexit has imposed upon the people of Northern Ireland, people who remember the Troubles and who want such violence left firmly in the past."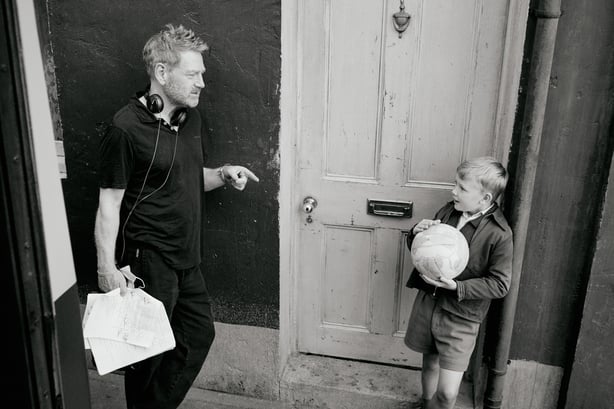 The Oscar Wilde Awards will take place on Thursday, 24 March in Santa Monica. The Academy Awards will take place in Los Angeles on Sunday, 25 March.