Worth the wait - and the stronger film because of it.
A year and a half after it was originally due in cinemas, this Famine-era story of healing from horror now connects on a different level for those lucky enough to be watching, its themes of resilience and moving forward all the more powerful in this moment.
In a performance of quiet intensity, Dónall Ó Héalai plays Colmán Sharkey, a fisherman whose life is plunged into darkness following the arrival of the blight and a chaos-walking stranger (Dara Devaney in a great turn as the villain).
As Colmán lives his slow death as "a waif in a cave", fate offers him a chink of light - but a reckoning also awaits in the world outside.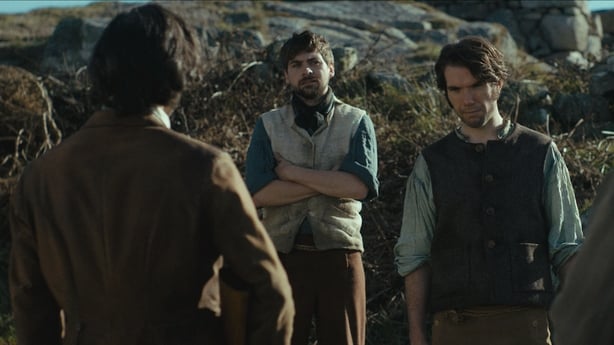 Ireland's entry for the 2021 Best International Feature Film Oscar, and a winner at the Dublin and Glasgow festivals and the IFTAs, Tom Sullivan's as Gaeilge feature debut does everything required of a calling card.
A showcase for the best of us - from landscape to performances to the cinematography of Normal People's Kate McCullough and the soundtrack by Kíla - Arracht (Monster) transcends a tight budget to leave the viewer richer in spirit and eager to discover what those involved will do next. The 90 minutes spent here are over too soon.
Had money and time allowed, Sullivan could have made more of the ending, but that fact doesn't get in the way of Arracht securing its place on Irish cinema's honour roll.
Here's hoping that the best is yet to come - on screen and off.
We need your consent to load this YouTube contentWe use YouTube to manage extra content that can set cookies on your device and collect data about your activity. Please review their details and accept them to load the content.Manage Preferences