There's a Kin-shaped hole in our Sunday nights, but fear not, as the crime thriller Hidden Assets is kicking off this weekend on RTÉ One and RTÉ Player. Get the lowdown on what to expect here.
The new series, which is the brainchild of Kin creator and writer Peter McKenna, looks very promising indeed. While Kin kept within the confines of Dublin, Hidden Assets has an international flavour, with filming split between the west of Ireland and Belgium.
The action in the six-part drama moves between a small town in Co Clare and the diamond capital of the world, Antwerp.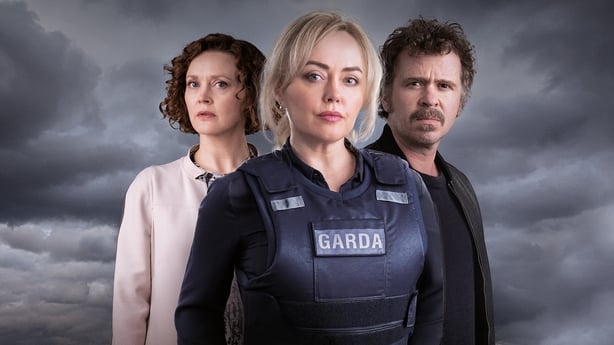 What is it about?
At its heart, Hidden Assets is about "family, power and the corrosive effects of boundless greed". The series opener sees Emer Berry (Angeline Ball), a detective in the Irish Criminal Assets Bureau, taking part in a routine drugs bust of a small-time dealer. A can of worms is opened when she discovers a bag of rough-cut diamonds. When the stash of diamonds is linked to a series of bombings in Belgium, Emer is forced to work with by-the-book Belgian Police Commissioner Christian De Jong (Wouter Hendrickx) to unravel a political conspiracy fuelling domestic unrest for financial gain. Caught up in this web of greed are the Brannigans, a wealthy Irish dynasty with ties to Antwerp. Emer, Christian and the CAB team must follow the money to stop another terrorist attack - before it's too late.
Who is starring in it?
Reprising her role from the RTÉ crime drama Acceptable Risk, Angeline Ball is back as Detective Sergeant Emer Berry. The actor, famed for her role as singer Imelda Quirke in the 1991 classic The Commitments, was also recently acclaimed for her role in the razor-sharp Irish black comedy Deadly Cuts. She leads the show alongside Belgian actor Wouter Hendrickx, known for the TV series De Infiltrant (2018) and Cordon (2014) and the film The Misfortunates (2009).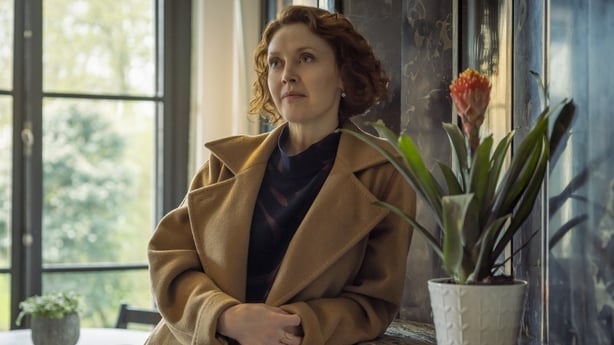 The show boasts a strong Irish female cast, with His Dark Materials and Jimmy's Hall actor Simone Kirby starring as rich businesswoman Bibi Melnick, while Red Rock and Miss Scarlet and the Duke star Cathy Belton plays forensic accountant Norah Dillon.
Love/Hate and Peaky Blinders actor Peter Coonan is sure to stir up trouble as Fionn Brannigan, with Rialto star Sophie Jo Wasson playing Siobhan Brannigan. Charlie Carrick (Abandoned, Angelique's Isle), Michael Ironside (The Alienist, Angel of Darkness), Jane Brennan (The Tudors, Brooklyn) and Aaron Monaghan (Vikings) also feature in the stellar cast.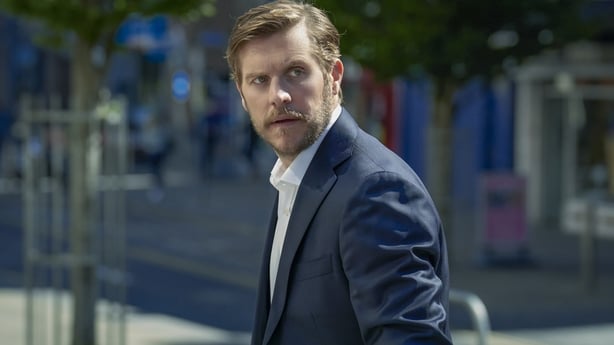 What can viewers expect?
Intriguingly, Angeline Ball has said the feel of Hidden Assets is "quite Scandi-noir". Speaking to RTÉ Entertainment, the actor said that as part of her research for the role, she spoke to a retired Criminal Assets Bureau officer. Ball promises that what viewers see on screen is "with the slightest poetic licence - absolutely authentic". It sounds like she and her co-star Wouter Hendrickx had good chemistry in the leading parts. The two characters are forced to become partners to unravel this conspiracy, but after some initial sparring, they begin to spark off one another.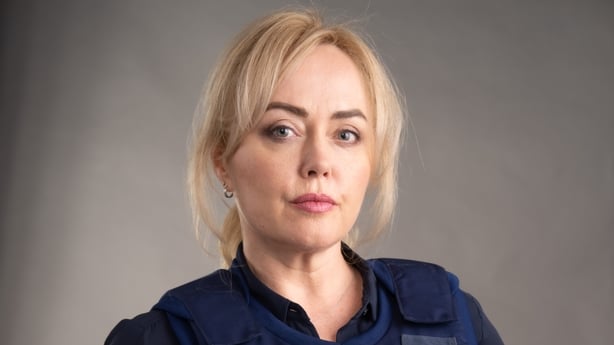 "They genuinely like each other, and they really get on," Ball said. "They like each other's sense of humour. They just kind of bounce off each other." She also teased that they're "not afraid to get their hands dirty" as their investigation progresses. The Dublin star also said she thinks of Emer Berry as an "Irish female Columbo", in reference to the legendary US TV cop, which sounds very interesting. Meanwhile, Simone Kirby jumped at the chance to appear on the show when she read the scripts, as the female characters were so well written. "They're really strong, complex but vulnerable, interesting women," she said.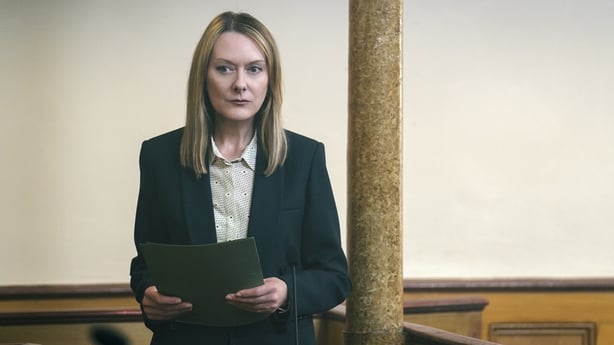 Who created the show?
Hidden Assets was written by Peter McKenna and Morna Regan and directed by Emmy-nominated Thaddeus O'Sullivan (Into the Storm, Silent Witness) and leading Belgian director Kadir Balci (Cold Courage).
The show has been made in association with RTÉ, Screen Ireland, Screen Flanders and AMC Networks' Acorn TV. It was produced by Irish production company Saffron Moon and co-produced by Belgian producer Potemkino and Canada's Facet 4.
Where can we watch it?
Hidden Assets will air on Sunday nights at 9.30pm on RTÉ One with catch-up on RTÉ Player. It will air as an Acorn TV Original on Acorn TV in the United States and on Super Channel in Canada in 2022.
The first episode of Hidden Assets airs on Sunday, November 7 at 9.30pm on RTÉ One and RTÉ Player.