Perfectly formed, 90-minute comedies are hard to come by these days. Brash, bold and boisterous, Deadly Cuts is a welcome addition to the genre.
The assured feature debut of writer-director Rachel Carey, Deadly Cuts is slickly edited, zipping along with so many zingy one-liners it's hard to keep, and features some outrageously camp performances that add to the infectious joy this film emanates.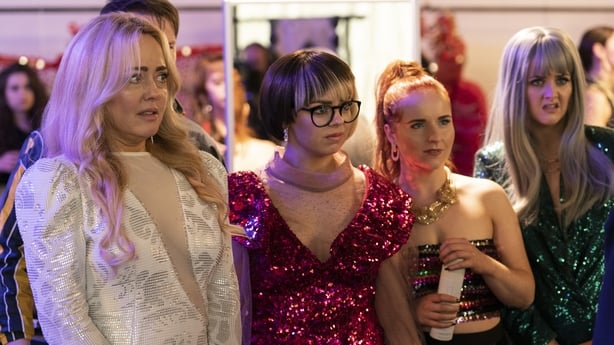 Set in the titular salon in the fictional working class Dublin neighbourhood of Piglinstown, salon owner Michelle (Angeline Ball) and her fellow stylists, Stacey (Ericka Roe), Chantelle (Shauna Higgins) and Gemma (Lauren Larkin) are being hounded by the local gang on their doorstep, led by the menacing hoodlum Deano (Ian Lloyd Anderson).
Greasy local politician Darren Flynn (Aidan McArdle) is another thorn in their sides. He has designs on gentrifying Piglinstown, and ripping down the row of shops the salon is on, to line his own pockets.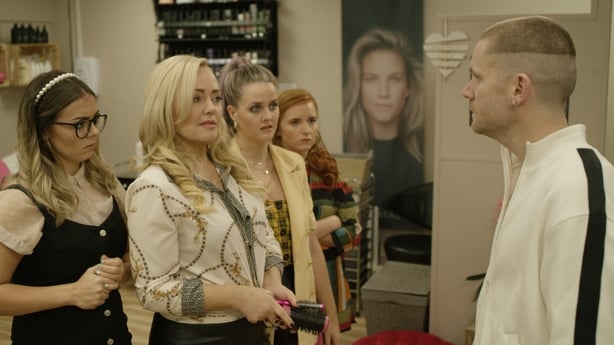 Their desperate attempts to keep their beloved salon open, and to save the community spirit contained within, bring them to very unexpected, and darkly comical, places.
Some of the strongest scenes take place at the 'Ahh, Hair!' national hairdressing competition, where Michelle faces up to her arch rival Pippa (Victoria Smurfit), a posh salon owner who looks down upon their lowly local hairdressers.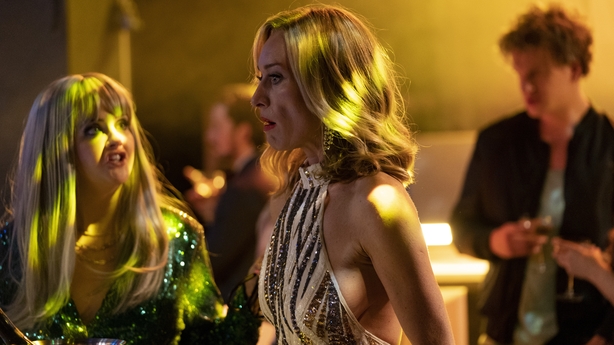 Smurfit chews the scenery with aplomb, looking like she's having heaps of fun as the haughty stylist, while Father Ted star Pauline McLynn is a joy to behold as Shelley Sherlock, one of the pompous judges on the contest.
Louis Lovett has a scene-stealing part as D'Logan Doyle, the hairdressing kingpin who has everyone under his spell, and is so iconic he has his own (completely brilliant) theme tune that makes watching the end credits worth it.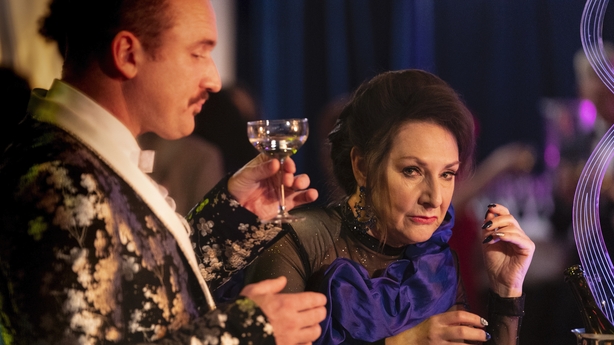 Deadly Cuts is ridiculously, deliciously over-the-top and a laugh a minute from beginning to end.
The closing scene tees up the story nicely to continue in some form, and it's fair to say there's plenty of road left to go for the ladies in Piglinstown.
A cut above the competition.
We need your consent to load this YouTube contentWe use YouTube to manage extra content that can set cookies on your device and collect data about your activity. Please review their details and accept them to load the content.Manage Preferences