The back cover of Cormac McCarthy's No Country for Old Men asked: "In what order does a man abandon his own life?" It's a quote that comes to mind watching Rialto; a superbly acted but terribly sad drama about identity, love and loss.
Colm (Tom Vaughan-Lawlor) is married with two grown-up children and has worked all his life on the Dublin docks. The recent death of his alcoholic father and a takeover at his place of work leads the 46-year-old to question everything that anchors him in the world. Unable to share his feelings with those closest to him, he instead confides in Jay (Tom Glynn-Carney), a 19-year-old he has recently met.
Vaughan-Lawlor contends that Rialto probably took more out of him than any other role. It's easy to see why. Not only is he in every scene, but it's also an emotionally exhausting film. If you intend to watch it, don't underestimate what will be asked of you - in better times the sense of dread that director Peter Mackie Burns evokes would still overpower plenty.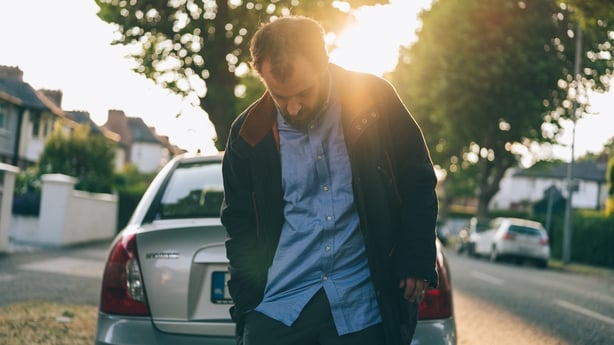 Adapted by Mark O'Halloran from his own play Trade, Rialto's exploration of what lies beneath is summed up in its line: "If we told people what was really in our heads - if we admitted it to ourselves, even - what would happen, do you think?" From this come more questions for the viewer about resilience, the abyss of habit and finding an outlet for anger. But within this maelstrom Rialto still manages to find moments of tenderness between Colm and Jay, and Colm and his wife Claire (Monica Dolan).
It's a disappointment, then, that there aren't more scenes featuring Dolan, as they would have built towards a stronger ending. The one here feels unsatisfying, although there's also the argument that frame of mind will dictate what is taken from it. Optimists should fare better in this regard, but everyone will be reminded of what, and who, they have to be thankful for - on the bad days and the good.
Rialto is available on the streaming services IFI@Home, Volta, Barbican Cinema on Demand and Curzon Home Cinema now.