Stephen Mangan has told the Ray D'Arcy Show on RTÉ Radio 1 that his friend and Episodes co-star Matt LeBlanc sees "the funny side" of his newfound status as an Irish meme phenomenon, even though he does not fully understand it.
Writer and actor Mangan - born in London to Irish parents - was appearing on the Ray D'Arcy Show to discuss his new children's book, Escape the Rooms, when talk turned to LeBlanc's memes-generating appearance on Friends: The Reunion.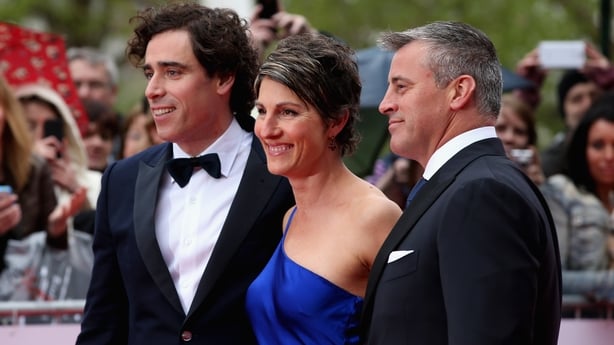 "The Friends reunion - I'm talking about that because you were in Episodes with Matt LeBlanc, and you're still in contact?" asked the host.
"I am, yeah, yeah, I am," Mangan replied. "I know where you're going with this!"
"You're uniquely situated, then," D'Arcy continued. "Because you have that strong Irish connection, and a connection with Matt LeBlanc, and then the memes.
Matt LeBlanc always gits in there before the American tourists do. pic.twitter.com/f3KN4Hc6eN

— Kevin O'Dowd (@Kevinodubhda) May 29, 2021
"So, he was wearing this dad shirt [in Friends: The Reunion], he folded his arms and the funny people in Ireland just said, 'Ah come on now, come on - he's perfect. He's your uncle there in the corner, going, 'Oh right, down from Dublin, are ya? Dublin, is it?' So, have you told him about them?"
"Oh yeah," Mangan replied. "I mean, I wouldn't miss a trick like that!
"It caused a lot of joy in this house, let me put it that way. I'm probably the perfect audience. Some of the stuff people were coming up with was absolutely priceless.
"I'm not sure Matt really understood what was happening [laughs]. But, obviously, he's Italian, but he saw the funny side of it - he's got a good sense of humour."
Mangan said that on Friends: The Reunion, LeBlanc "came across as he is, which is very relaxed, very natural, very happy in his own skin".
"So, that's the man he is, and I think what you see is what you get," he continued. "He's no different from how you'd imagine to how he is in person."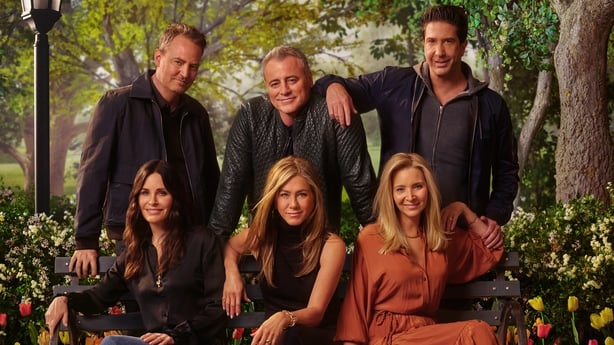 Mangan added that he had "a lot of fun" working with LeBlanc on Episodes.
"He's that perfect combination - he takes the work seriously but he doesn't take himself seriously. It's the right way 'round - that's the goal."