Friends stars Jennifer Aniston and David Schwimmer gave fans plenty to talk about during the iconic comedy's long-awaited reunion special, admitting that they had crushes on each other in the early days of their respective roles as Rachel and Ross.
During Friends: The Reunion, host James Corden said to the cast: "It's inconceivable to me that there weren't, perhaps, offscreen romances."
"Eh, well, I mean... David?" replied Aniston.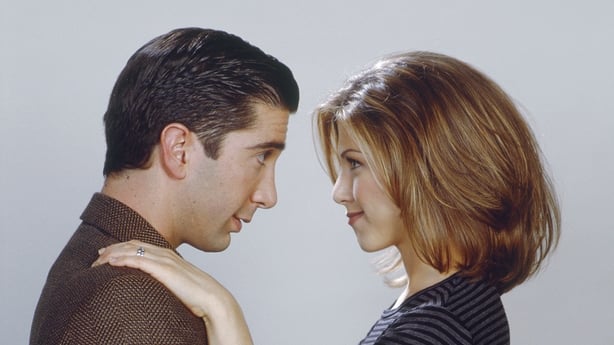 "The first season, I had a major crush on Jen," Schwimmer recounted.
"We both reciprocated," said Aniston.
Schwimmer continued: "And I think, at some point, we were both crushing hard on each other, but it was like two ships passing because one of us was always in a relationship. And we never crossed that boundary, you know? We respected that."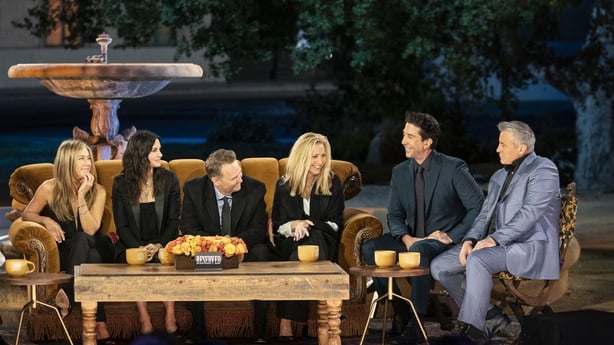 "B*******!" said co-star Matt LeBlanc to much laughter before adding: "I'm kidding!"
"Honestly, I remember saying one time to David, 'It's going to be such a bummer if the first time you and I actually kiss is going to be on national television'," continued Aniston.
"Sure enough, first time we kissed was in that coffee shop. We just channelled all of our adoration and love for each other into Ross and Rachel."
Read our review of Friends: The Reunion here.