John Byrne wasn't looking forward to the Friends reunion - but was ultimately blown away by the cast's irresistible chemistry in this fun and fascinating trip back to Manhattan in the 1990s.
It happened.
I didn't think it would happen. But it did.
I've fallen in love with Phoebe Buffay all over again.
Everyone had their favourite Friends character, and Phoebe was mine. So as soon as Lisa Kudrow re-enters the Friends stage after a gap of 17 years, it's like Phoebe's found a way back to my heart and - as the song goes - it's yesterday once more. Anyway, on with the show...
'This is beautiful'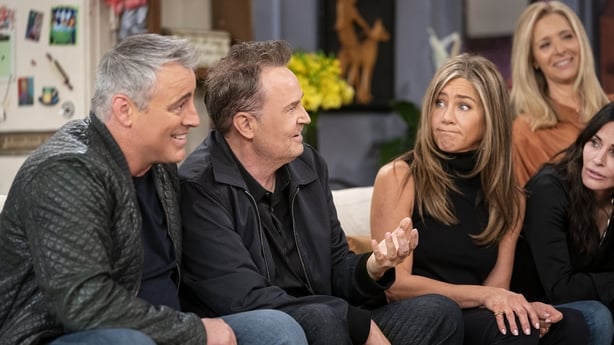 Friends: The Reunion opens with David Schwimmer walking back on to the show's original set. There's the iconic kitchen. "Wow!" he says. As he walks around he wonders: "Where is everyone?"
Immediately I fear that it's going to be one of those nights.
Then in walks Lisa Kudrow, and with a "Hi!" and a hug, we're off. The reunion that was or wasn't happening for nearly two decades has finally begun. The sparks start to fly again.
I have to say I was one of those people who didn't want a Friends get-together. It's done. It's history. Enjoy the repeats. Reminisce about or ridicule the 1990s. But don't go back. Don't ever go back.
But this worked.
Jennifer Aniston was next to arrive, then Matt LeBlanc, followed by Courteney Cox and, last but not least, Matthew Perry, looking slightly the worse for wear after a tooth procedure that same day. By the time they were all together it was like a great, big light being switched on in our collective heart.
These guys still work so well as a unit. That's genuine chemistry. You can try and buy it, but it can't be bottled.
'It's an emotional day - how does it feel?'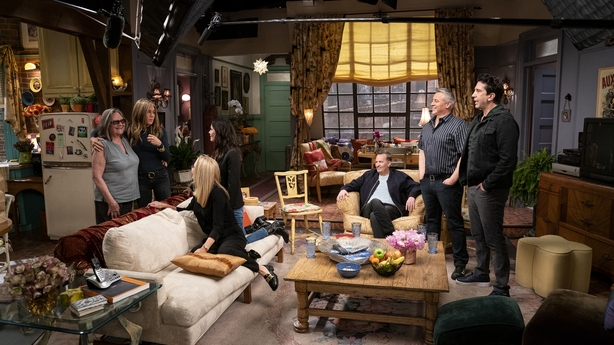 There's a blast of the theme tune, and then it's show time. Time for everybody else to start arriving.
There's the fountain! There's an audience! There's James Corden! James Corden? He wasn't in Friends... so what's he doing here?
In the weeks running up to the reunion special, James Corden got dog's abuse on social media after it was announced that he was hosting the show. People felt he would try and take over. Make the show about him. 'He's everywhere'. 'He's on everything'. 'He'll just get in the way'.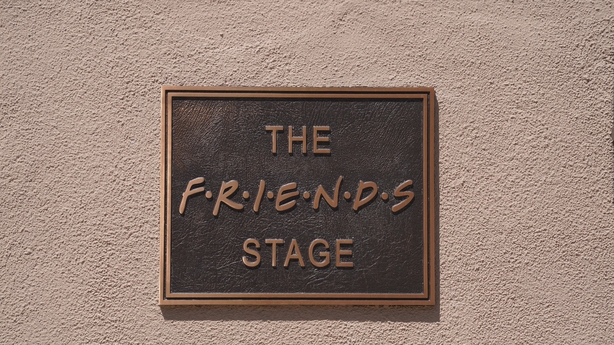 It did appear as though the reunion was being subsumed by an ever-lengthening guest star list, and Corden's name seemed like the final straw for many. Fact is, he did a great job. He basically asked a few questions and laughed a lot. Let the Friends get on with it. He'd never make a Dublin taxi driver.
As he said to them at the outset: "It's an emotional day - how does it feel?"
He knew it wasn't about him. He didn't try to compete. He knew it wasn't his night. He knew it was definitely theirs.
'Hearing you for the first time - it just blew me away'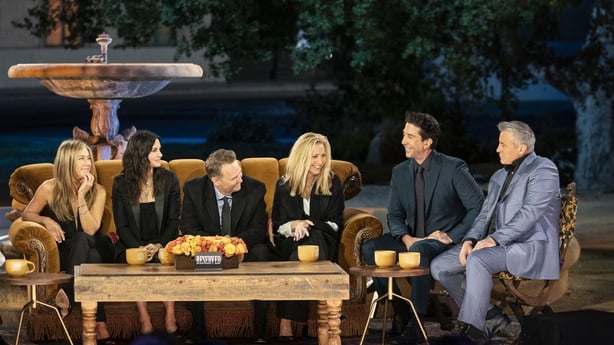 After fearing how soon the reunion show might begin to lag, the two hours just flew in, with some very informative contributions - especially from the likes of the show's co-creators Marta Kauffman and David Crane.
After all, Friends was their baby. And if anyone's over-qualified and ever-willing to talk about children, it's their parents.
There were some great moments when the cast was frequently shown going through table reads as they reminisced about certain moments. "We just slipped right back," said Jennifer Aniston. "We regressed," added David Schwimmer. Have you ever met Ross and Rachel?
What was most impressive about the reunion was its almost complete lack of Hollywood schmaltz. I was dreading a lot of air-kissing and responding choruses of "You're great!" and "No, you're great!" But it seemed so genuine. These guys are actors, right?
No one acts that well.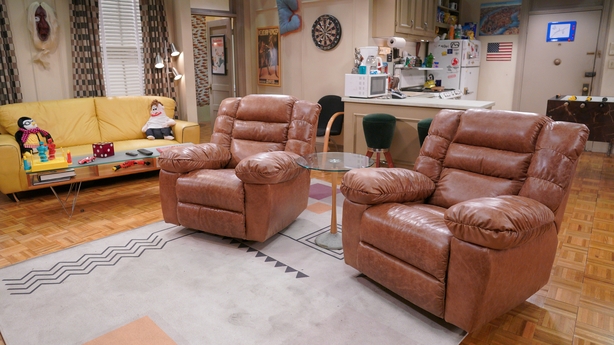 Schwimmer put it in perspective when they were discussing the initial table read and the gang were all together, going through their early lines: 'Hearing you for the first time - it just blew me away," he recalled.
As they wandered around the set, they talked about episodes. Joey and Chandler and the chairs, for example. Matt LeBlanc jumping around. The accident. Stuff we did and didn't know about.
'Like anything good - it's sad when it's over'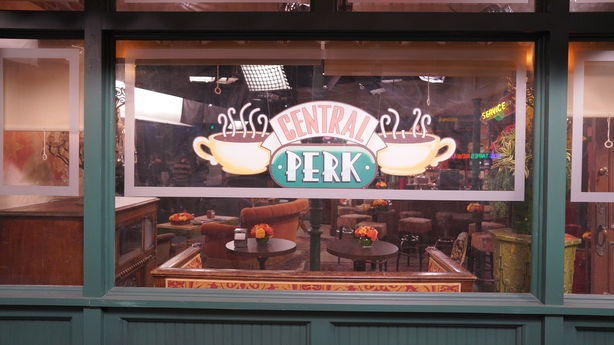 Even the guest star element mostly worked. I only gagged once or twice, and some of the contributions were genuinely touching (Elliott Gould, take a bow). BTS and David Beckham though. Spare me.
The fan reminiscences were surprisingly flat. But enough of that.
Far more interesting, informative and evocative were the recollections of Kauffman and Crane as they talked through the casting process, trying to get the characters and the chemistry right. Getting it this right was pretty much a miracle. There were some close calls along the way.
The quiz, with David Schwimmer as quizmaster, was a bit of ultra-light relief, but ultimately this special was all about the six cast members getting back together and gelling again. The magic, still there after all these years, remains a joy to behold. They just work so well together, as actors, as characters. As Friends.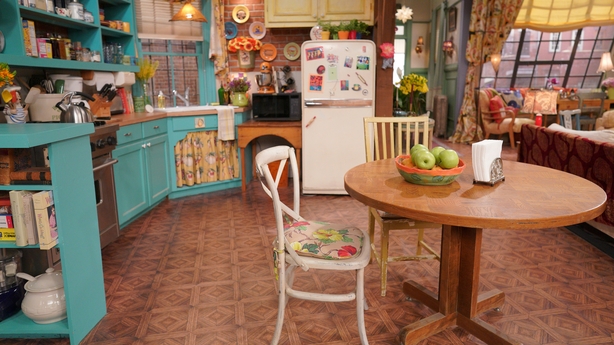 During a time when so many of us on this planet have never been so far apart, when human bonding has never been more important in our lives, this was a great time to bring these six troubadours back together again.
And all great comedy is about timing.
I'll leave the final words to Courteney Cox, a woman who could - quite clearly - cry her way to Olympic gold, if this get-together is anything to go by.
"It was life-changing," she said, opening what seemed like a sixth box of tissues. "Not just for us, but for the people who watched."
And they're watching still, Courteney. Perhaps they always will.
Watch Friends: The Reunion on Sky One and streaming service NOW from Thursday May 27