It appears that Matt LeBlanc is the clear winner following this week's Friends reunion after Irish viewers took to social media to share pictures of the actor as classic Irish stereotypes.
The six original cast members of the hugely successful sitcom reunited for the first time in 17 years on Thursday night to almost universal approval from fans and critics but one shot of LeBlanc in a typically laidback and chilled-out pose seems to have captured the hearts and minds of the great Irish public.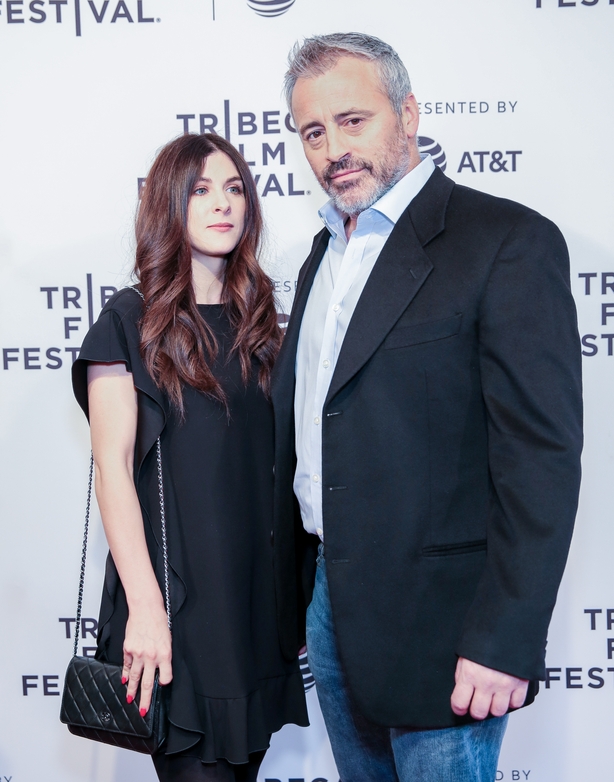 And it seems that Matt, whose girlfriend, documentary filmmaker Aurora Mulligan, is from Fermanagh, is more like Joey Tribianni that we first thought.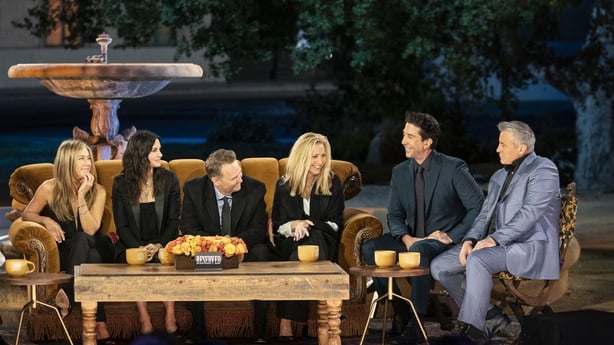 Viewers have posted one particular shot of the 53-year-old actor with captions comparing him to everything from "your uncle when your parents forced your 6 year old self to stand up in front of the adults after a family dinner and sing a song you just learned in primary school" to a middle-aged Connell Waldron in a 2048 sequel of Normal People.
He certainly looks like the kind of guy who will always be there for you.
Here's the best of the stream of Matt memes. This is never going to stop, is it . . . ?
Matt LeBlanc propping up the bar in Curran's after his horse just came in at the Dingle Races. pic.twitter.com/Kuvz4ZvFbk

— Dingle Surf (@dinglesurf) May 29, 2021
Matt LeBlanc always gits in there before the American tourists do. pic.twitter.com/f3KN4Hc6eN

— Kevin O'Dowd (@Kevinodubhda) May 29, 2021
Matt LeBlanc looks like he'd come up to me in a pub and ask how my "blog" is going. pic.twitter.com/Vc9vyrPxMe

— Rudi Kinsella (@RudiKinsella) May 29, 2021
Sauvignon what? Nah I don't know him, sure I'm Matt LeBlanc, would he be a cousin now? We had an awful few quare ones who went to the big shmoke, I'll ask the mother when I get home. So what drink dya want anyway, Guinness is it? pic.twitter.com/RIxNeJEa8j

— Auld Mac ?????????? (@Ah_Cormac) May 29, 2021
Matt LeBlanc sits like my da whenever he's forced to go to my auntie's gaff pic.twitter.com/rm4aXlUYPt

— Not the RTÉ News (@notthertenews) May 28, 2021
matt leblanc is your uncle when your parents forced your 6 year old self to stand up in front of the adults after a family dinner and sing a song you just learned in primary school pic.twitter.com/xjlwKDdArv

— e b o n i (@spiceslag) May 29, 2021
Last one but Matt LeBlanc fully looks like you could throw him in full forward for the last ten minutes of a Junior B match and he'd still be well able to do a job for ya pic.twitter.com/sxgcIpuhgO

— spochadóir (@spochadoir) May 28, 2021
Matt LeBlanc looking like he won the raffle at the quiz and he's after sending the grand-niece up with the ticket to collect the prize. pic.twitter.com/66ENcJHySc

— Ciarán ???? (@Call_Me_Ciaran) May 29, 2021
I need a Normal People sequel set in 2048 where Matt LeBlanc plays a middle aged Connell Waldron pic.twitter.com/NX4qgnA8ly

— Casey (@_caseymaloney_) May 28, 2021
Matt LeBlanc is your grandad sat in the corner of the room watching you open present at Christmas pic.twitter.com/SLG721tYks

— Jamie (@JamieGriff97) May 29, 2021
matt leblanc is me da watching me ma grab the wooden spoon after i left the immersion on ?????????????????????????????? pic.twitter.com/n9ZRxI4XtI

— fag rights (@fuckchrxs) May 29, 2021
Matt LeBlanc definitely refers to his wife as "The Boss".

"A BBQ on Sunday? Just let me ask the Boss." pic.twitter.com/usjjtYy8JU

— Definitely Not Richy Craven (@RichyCraven) May 29, 2021
Matt Leblanc's forearms and stripy shirt are unlocking so many memories for Irish people, he's the Proust's Teacake of TV reunions. pic.twitter.com/vanI4LFEpm

— Colm O'Regan (@colmoregan) May 29, 2021
Why does Matt LeBlanc look like he's about to tell you he reckons we should sign Shane Long?

"Proper striker him, don't make them like that anymore" pic.twitter.com/OAhIeZFmtr

— Danny ?????? (@superbanterdude) May 28, 2021
Can I cast Matt LeBlanc as the culchie Da in my short? He's perfect pic.twitter.com/VZV3CcTVUY

— Niamh (@NNNiamh) May 28, 2021
Matt LeBlanc looks like the lad in the audience of a history talk who introduces himself as 'in my family, my Granda was a Collins man' and 'most of family were in the GPO in 1916' pic.twitter.com/0LZGvnrcVB

— Gerard Shannon (@gerry_shannon) May 29, 2021
These just get better and better. Matt LeBlanc won't have to put his hand in his pocket from Harry's Bar in Kinnegad to Seán Óg's in Tralee when these are all done. https://t.co/gX6K46O4JM

— Donnchadh Morgan (@gutenmorgan) May 29, 2021
Matt Leblanc babysitting asking the grandkids are they winning on Fortnite pic.twitter.com/kgoze3RDSr

— Paul (@PaulEyezOnMe) May 29, 2021
Just wanted an excuse to share the Matt LeBlanc picture. Loving the Irish takes on him. He was too pretty when he was younger but now he's just right and I'm crushing on him. Gonna start watching the "Episodes" series as well. pic.twitter.com/nTpK3tmlRP

— Lorna Sims Byrne (@DummyBM) May 29, 2021