The stars of EastEnders are back filming new episodes on the Albert Square set for the first time since March.
Filming on the soap had been halted due to the Covid-19 emergency. EastEnders ran out of new episodes earlier this month.
New photos released by the BBC show Luisa Bradshaw-White (Tina), Danny Dyer (Mick), Clay Milner Russell (Bobby), Jake Wood (Max), Adam Woodyatt (Ian) and Milly Zero (Dotty) back on set at EastEnders' base at BBC Elstree Centre outside London.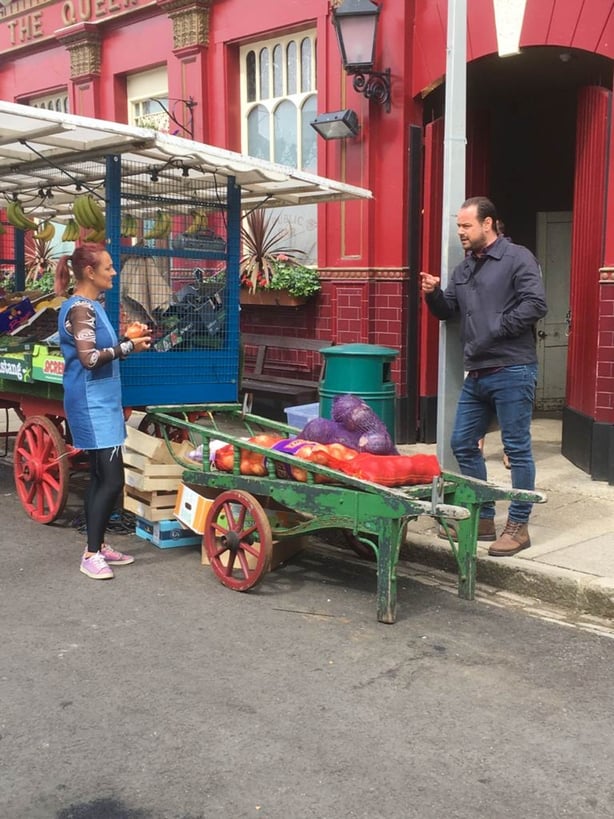 "All social distancing guidelines were strictly adhered to and measures [put] in place to ensure cast and crew could return safely to work," said the BBC.
A date for the resumption of EastEnders episodes later this year has yet to be announced. In the meantime, the soap is looking back on major storylines with its EastEnders: Secrets from the Square series on BBC One on Monday nights.
Earlier this month, EastEnders said that episodes will be shorter when the characters return to screens. Fans can expect four episodes a week of 20 minutes each.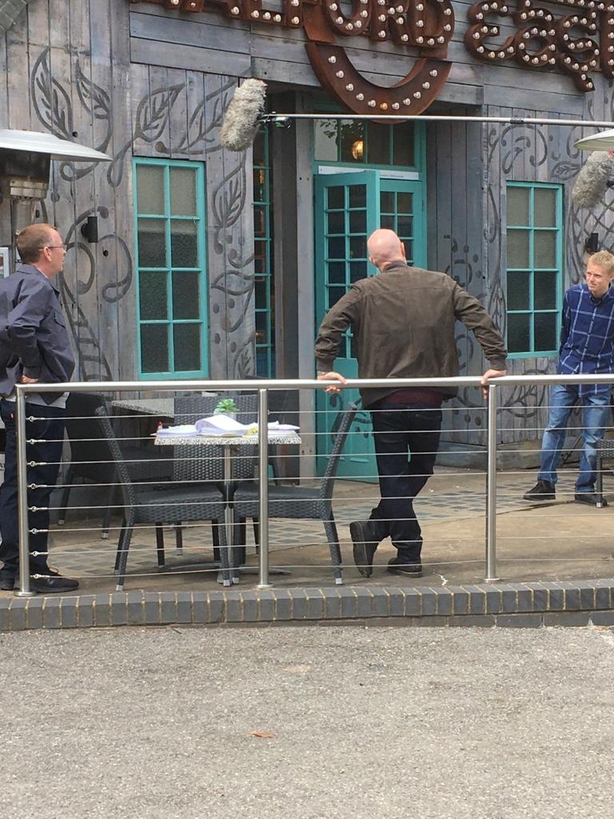 EastEnders executive producer Jon Sen said in a statement: "Resuming production is incredibly exciting and challenging in equal measure.
"Since we postponed filming we've been working non-stop trialling techniques, filming methods and new ways of working so that we can return to screens four times a week - as EastEnders should be.
"Filming will inevitably be a more complex process now, so creating 20-minute episodes will enable us to ensure that when we return, EastEnders will still be the show the audience know and love."
Here are more photos from the return to filming: