Fr Ray Kelly has defied expectations to make it this far on Dancing with the Stars, and the cleric has said there's even a chance he could win the competition.
The Britain's Got Talent star has been going from strength to strength on the dancing competition, having started off shakily, scoring a meagre point from Brian Redmond in the first week.
But the Meath-based priest has come on leaps and bounds since then, achieving a personal best of 15 in last Sunday's show for a jaunty Jive with his pro-partner Kylee Vincent.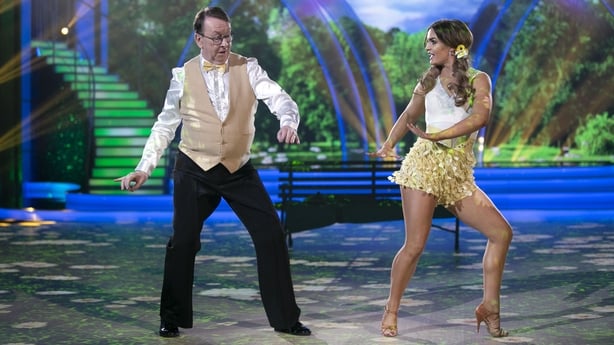 It hasn't all been plain sailing, however. Earlier this week, he opened up about being on the receiving end of negative comments about his participation in the show from some members of the public.
Speaking to RTÉ Entertainment, he admitted it put his head in "the wrong place for a good few weeks".
"It was a nasty one and I just didn't like it, because in 31 years as a priest I've never had that kind of vulgarity and negativity thrown at me," he said.
"I was very down over it and I remember going into rehearsals on Saturday 1st February and I genuinely wanted to pull out of the show. I thought 'I can't go on like this'.
"I talked to some of the production team and told them what happened and they said, 'You should report something like that to the gardaí', and I did that. I didn't make a formal complaint so they probably didn't follow up on it, but I just felt it needed to be left in their hands.
"I'm not the best dancer in the world; that's fine, I can accept that. But when people ridicule you just for trying to do something and trying to enjoy it and maybe try and give enjoyment to other people through it, then I think it's sad, you know?"
Nevertheless, he's been blown away by the support he has received from the majority of viewers.
"I've been amazed by it because I wasn't expecting it," he said. "I went into the show because I love trying something different and wanted to give it a go.
"I wasn't expecting the positive reaction from people. While it's a dance show, it's also an entertainment show, and I suppose I bring the entertainment value to it, that's what people like as well."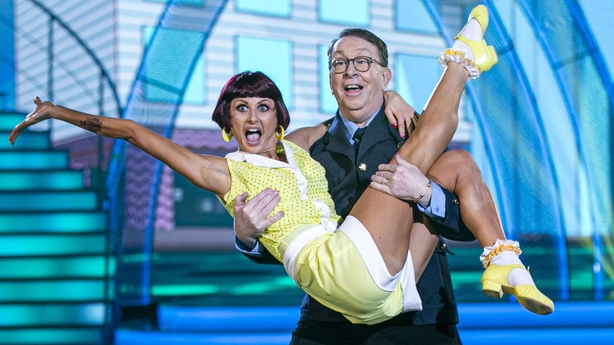 Asked if he's proud of what he's achieved so far, he replied: "I am, really. Brian gave me a one in the first week and I've risen from the ashes from there, up to 15 now.
"I have improved every week and I think that's what the show is all about as well.
"The bottom line is I'll never be perfect. It's very hard to compare a 20 or 30-year-old dancer to a 66-year-old dancer. The oul body doesn't move as fast as some of those younger ones, that's the way it is!"
The 66-year-old, who came to fame when a video of him singing Hallelujah at a wedding went viral in 2014, said taking part in the show has been "such an amazing experience".
"I remember when I did Britain's Got Talent two years ago - I always felt that was one of the best experiences of my life. And now I can say this ranks up there alongside it.
"Everybody's just so polite and so lovely and the respect as well that they've shown me as a priest... That wasn't something that I particularly asked for, but they all do respect my role as a priest, and as a dancer and a contestant as well. We just get on so well together. I've made some friends for life, I hope."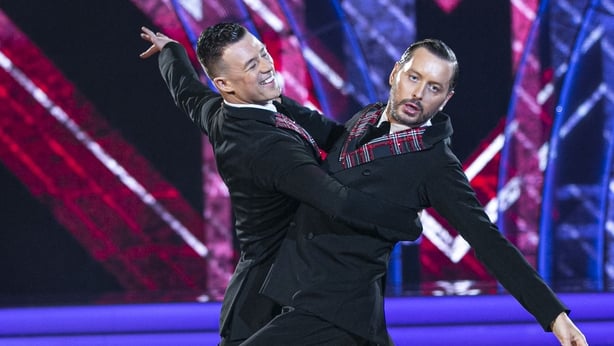 Fellow contestant Brian Dowling is among those who have nothing but high praise for the priest.
Dowling was eliminated from the competition last Sunday, with some commentators saying that it should have been Fr Ray hanging up his dancing shoes.
Speaking to RTÉ Entertainment, Dowling batted away the comments, saying the priest has "improved from week one" and complimenting him for being "so supportive of him" doing the same-sex dance on the show.
Fr Kelly responded: "Brian is such a gentleman. I had never met the man before until the show and we just got on so well together.
"To reflect on what he went through over the years when he was trying to identify his sexuality and coming out at the age he did - that was huge for him. I can imagine the pressure he was under at a time as well when it wasn't so easy to come out to the world that you were gay."
As the competition heats up on Dancing with the Stars, Fr Kelly says it's anybody's game. 

"The three top ones for me would be Lottie [Ryan], Ryan [Andrews] and Aidan [Fogarty] - and Sinéad [O'Carroll] as well is brilliant.
"Me and Mary Kennedy are the two old folks - but don't tell Mary I said that! Any of them could win it.
"In fact, the way the voting's gone... God forgive me, I hate to say it, but maybe I could win it myself! If it happens I'll try and cope with the title for as long as I can!"
Dancing with the Stars continues on RTÉ One at 6.30pm on Sunday.