It was a night filled with laughs, love and tears as friends, colleagues, previous guests and famous faces gathered together in The Late Late Show studio to remember and pay tribute to Gay Byrne, who passed away at the age of 85 on Monday after a long illness.
The first guest of the evening, President Michael D Higgins, praised Gay for creating, "a safe, non-judgmental space where you could begin to think in a modern way. He was very fair and I think that was impressive."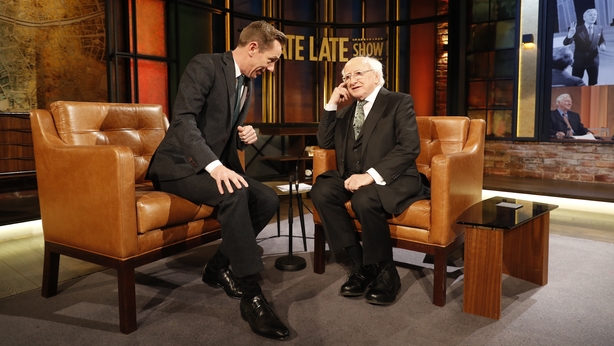 Speaking about Gay and the role of The Late Late Show, President Higgins added: "By Sunday and the weekend he had defined the conversation. I recall meeting him at various theatre events and I always remember how kind he was and he'd always come and say something decent to you.
President Michael D Higgins joins Ryan to speak about the late great Gay Byrne. #LateLate pic.twitter.com/MiZUYDdX4j

— The Late Late Show (@RTELateLateShow) November 5, 2019
"I'd say to him `You're still a great professional, Gay' and he'd say, "I hate that word!"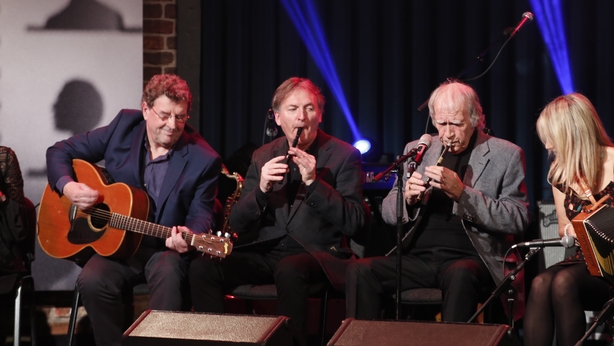 President Higgins hailed Tuesday's Late Late special as "a celebration and an expression of gratitude for a magnificent icon not just in broadcasting but in opening up things that should be opened up."
Pat Kenny, who also hosted The Late Late Show from 1999 - 2009, told a story of how he once attempted to kidnap Gay.
Bono recalled the night that U2 gave Gay a Harley Davidson on the veteran broadcaster's final night as host of The Late Late Show in 1999. Speaking on the phone from Australia, where U2 are currently on tour, Bono joked that "it was a nice thing to have Gay join the Hell's Angels".
An impressive line-up of Irish artists including John Sheahan, Andrea Corr, Mary Black, Donal Lunny, and Sharon Shannon were also in the The Late Late studio to honour Gay.
Journalists Eamon Dunphy and Vincent Browne were also among the guests paying tribute to the late broadcaster on the show.
"He has so many gifts," said Dunphy. "He was a producer working the balance between light and shade and he created something in this country that no other country in the world has."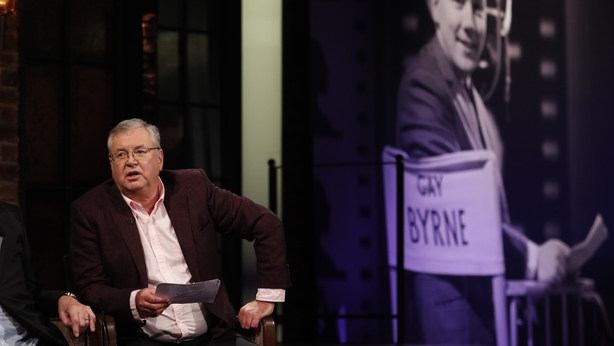 Bob Geldof said of his first appearance on The Late Late Show in the late 1970s. "Gay was the problem. He represented everything that had to go and if you weren't part of the solution, you were part of the problem and I was quite wrong.
"I thought it would be the one and only time I'd be on television so everything had to be vented and thrown out and he just guided it along effortlessly and about half way through my ranting, I thought I'm being spun out here, there's something going on.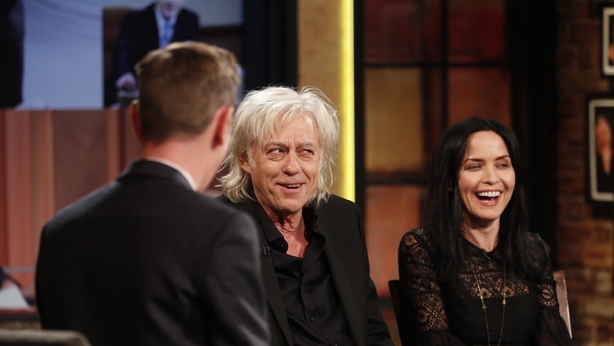 "And the crowd starting booing and telling me to shut up and he held his hands up and said, `Hold on! Let the poor, deluded fella have his say.'"
Comedian and actor Tommy Tiernan said that he'd only got to know Gay in the last three years. "I got to know him as someone who was old but who had a wonderful gentility and frailty. Me and his friend Harry Crosbie would meet Gay for pizza and whiskey at One O'Clock in the day.
"It was surreal sitting down talking to him because it's almost as if it's an out of body experience. You're doing your work and part of you is thinking, `Jesus! That's Gay Byrne.'"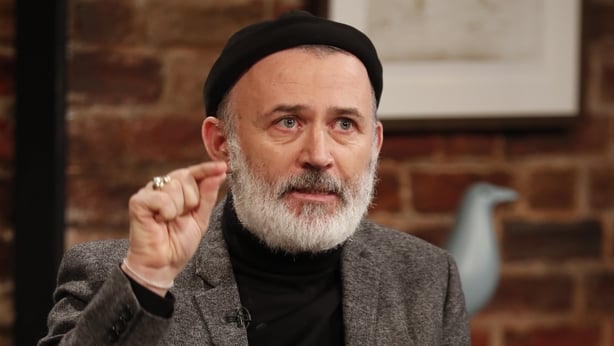 "I think a side of Gay that people may not be aware of was his complexity," said Joe Duffy, before reading a poem in honour of the late broadcaster.
"He was extraordinarily well-read. He told me his most recent book he was reading was a biography of Oscar Wilde, which is a tome, and I was thinking was there a poem that reflects Gay? That's light and heavy and it's Funeral Blues by W.H. Auden."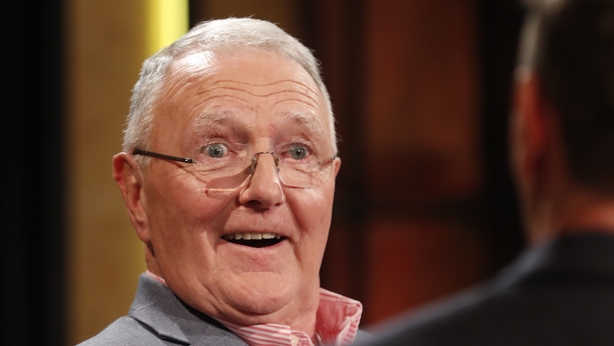 Mike Murphy joked that he was very moved the day Gay bought him a drink and added, "what you saw was what you got - he was a fabulous man and a fabulous broadcaster. He was the greatest."
The night ended with a performance of The Parting Glass with a trad super group, which included Finbar Furey, John Sheahan of The Dubliners, Sharon Shannon, Donal Lunny and Mary Black.
---
Read more:
Watch: Gay Byrne's finest moments on The Late Late Show
How Gay Byrne invented The Late Late Toy Show
Click here to watch highlights from The Late Late Show - Gay Byrne Tribute on the RTÉ Player.