PJ Gallagher has opened up on the hardest part of filming the hit RTÉ comedy The Young Offenders - having to sport an unsightly moustache and "ridiculous" haircut for months on end.
The actor and comedian is reprising his role as uptight school principal Barry Walsh in the second series of the comedy, which is currently filming in Cork.
Speaking to RTÉ Entertainment, Gallagher said it's "great to be back" shooting the series, but said it's not all plain sailing.
"To be honest with you the hardest part of making The Young Offenders is having to walk around with a moustache and a ridiculous haircut for four months," he said with a laugh.
"Outside of that it's great craic. It's just every time I look in the mirror I get hugely disappointed in myself."
The Dublin actor gave us a hint of what viewers can expect from the highly-anticipated second run.
"It picks up where the last season left off. I'm a granddad, the lads are still getting in trouble all over the place.
"Without giving any storylines away it sort of stays more or less the same: it's trying to be funny but at the same time to tug a tear or two," he said.
The 44-year-old actor said "it's amazing" to be part of a show like this which "really seemed to capture the imagination of people".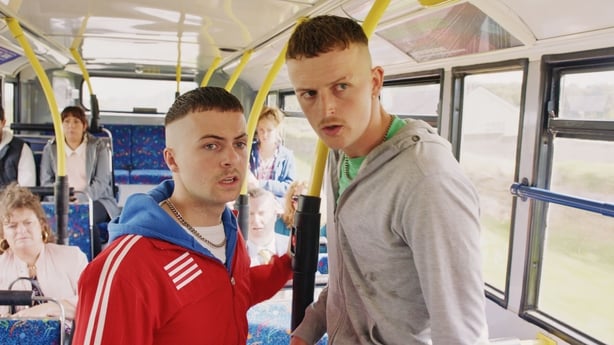 "In fairness, I'm a long time waiting to get one of these. I went to drama school in 1999; it's 2019 and I'm after getting my first proper acting gig. It took me a while," he said with a laugh.
"But it is deadly to get something that people really take to. It's the same when you start stand-up, you spend an awful lot of time talking to yourself so when something actually lands it really feels good.
"To be honest with you, we made the movie and it was kind of 'the little show that could' and it's grown and grown and grown and it's all around the world now. It's surprised us all. It's a great thing to be a part of, it's deadly. I really enjoy it."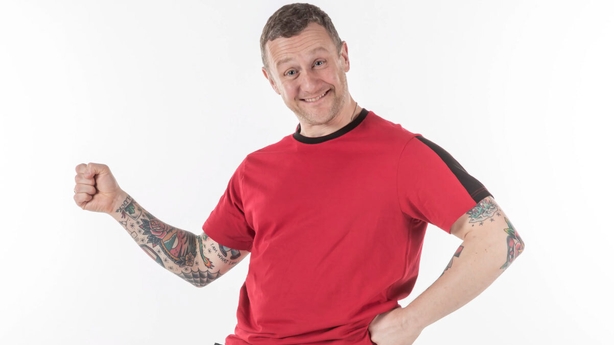 Gallagher, who is gearing up for the first episode of his new series, The Big DIY Challenge, which kicks off on RTÉ One at 8.30pm on Tuesday, said he had an idea The Young Offenders would be special early on.
"There's something about it, there really is something about it," he said. "Even when I did the movie at the start I remember there was no mention of cash or anything but we all watched this short trailer that he [creator-director Peter Foott] made.
"And I was like, 'I really want to be a part of that'. Sometimes you just get a feeling about something that it's just going to be good."
The Big DIY Challenge kicks off on RTÉ One on Tuesday, June 18 at 8.30pm.
"You're a typical Dub, you come when the work is done!"#BigDIYChallenge starts Tuesday 8.30pm pic.twitter.com/xeBMlOYI7X

— RTÉ One (@RTEOne) June 17, 2019