Irish comedian and actor PJ Gallagher has joked that Room to Improve's Dermot Bannon has "nothing to panic about" as he kicks off his new home-improvement series The Big DIY Challenge.
The six-part series showcases DIY-ers from all over Ireland who simultaneously take on DIY projects for the chance to win the grand prize of €10,000. And of course the honour of being crowned Ireland's Best DIY-er. 
Speaking to RTÉ Entertainment, 44-year-old Gallagher admitted that his DIY skills were seriously called into question when he joined the TV series.
"I got a call and was asked do I have any interest in DIY and I said 'yeah I kinda do' but it turns out having an interest doesn't actually make you good at it. I thought I could just turn up and do sh** and I can't", he said with a laugh.
"This whole experience for me was a huge exercise in finding out I'm absolutely useless at fixing anything. The whole idea I was supposed to go around helping people, that's literally the idea of this show. I think every single person that got a visit from me got their projects set back!"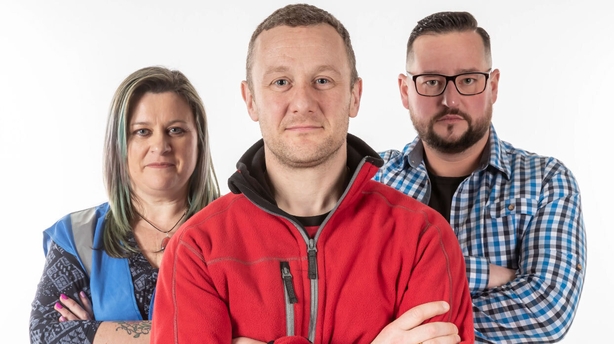 "I thought I was alright," he said. "I genuinely thought I'd be helpful. I didn't realise every time I turned up someone would have to get a real person in to help after I'd left. I really learned how bad at this stuff I am, it's unbelievable how bad I am at it.
"It was literally the exact opposite of a learning curve. I think I know less about DIY now than I did going into it."
The Dublin-born stand-up and star of The Young Offenders said that taking part in the show introduced him to the underground world of DIY in the country.
"I didn't know DIY was a cult unto itself", he said. "They all know each other, they all send each other videos late at night, they all study YouTube videos, they're all swapping tips. It's like this unbelievable secret society that's going on under our noses and none of us knew anything about it. They're so into it."
Although taking part in the show exposed Gallagher's lack of DIY expertise, he did manage to pick up some tricks on the way.
"I learned how to mix cement, I learned how to break tiles and I learned how to not lay wallpaper", he said. 
"I think if I did a series two I'm going to have to go on some crash course and pick up more tips because it's one thing going and trying to help and it's another thing doing the exact opposite!"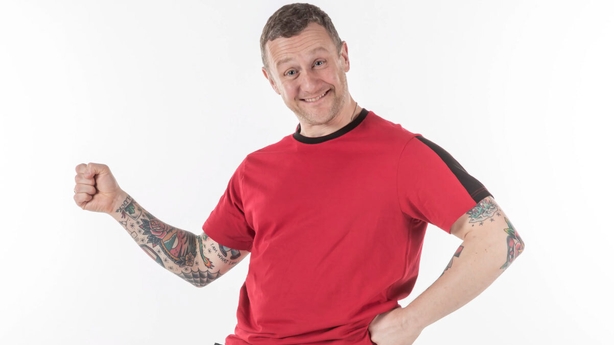 The six-part show kicks off on Tuesday, but Gallagher says that beloved star architect Dermot Bannon shouldn't feel too threatened.
"I definitely will not be the next Dermot Bannon, there's no way", he laughed. "Those people are professionals that know what they're doing. I've told you my experience and I wasn't exactly the most helpful person in the world.
"But you never know, I might do this one again and see what happens. It's more about amateurs anyway so that suits me down to the ground
"I don't think he has anything to panic about, don't worry Dermot, you job's alright!"
The Big DIY Challenge kicks off on RTÉ One on Tuesday June 18 at 8.30pm.