Hit comedy, The Young Offenders, has begun filming again in Cork, and it looks like the lads will be up to their usual shenanigans if the first image released from series 2 is anything to go by.
The picture shows lovable rogues Conor and Jock in a classroom with principal Walsh (PJ Gallagher) in the background. All three look like they've been caught out big time! 
The much-loved coming-of-age adventure, which originated as a movie, follows Conor (Alex Murphy) and Jock (Chris Walley) as they navigate their awkward teenage years, coming up with schemes to distract them from their troubled home lives and inability to stay out of trouble in school.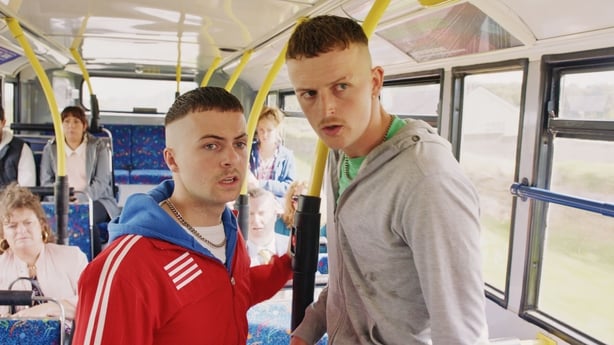 The second series of the show brings back Conor and Jock alongside a number of much-loved characters including, Mairéad (Hilary Rose), Principal Walsh and his wife Orla (Orla Fitzgerald), as well as with their two daughters Linda and Siobhán. (Demi Isaac Oviawe and Jennifer Barry).
Created by Peter Foott, The Young Offenders is produced by Vico Films, made for BBC Three, in association with RTÉ.
A second run was green-lit quickly by BBC Three.
Foott, said: "The response already to the show has been phenomenal, myself and the whole team have been blown away by it. To have BBC Three commission a second series so quickly is a dream come true, their support for the project has been unwavering from the start.  
"This level of commitment is incredibly reassuring, and we're keen to continue telling stories involving these characters. We're very grateful to the BBC for allowing us to do so."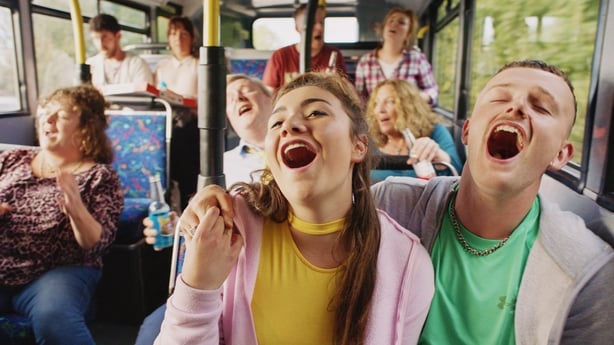 Viewers were blown away by the equal parts hilarious and heart-warming season finale last year.