Men in Black: International star Chris Hemsworth has told RTÉ Entertainment that he is really enjoying the freedom in sending himself up on the big screen.
After lampooning himself in Thor: Ragnarok and Avengers: Endgame, Hemsworth once again plays for laughs in Men in Black: International, which sees him reunited with his Marvel co-star Tessa Thompson.
"You spend so much time, especially earlier as an actor, auditioning and beating the hell out of yourself emotionally about it, like, 'I shouldn't have done this' or [about] how you felt," Hemsworth explained.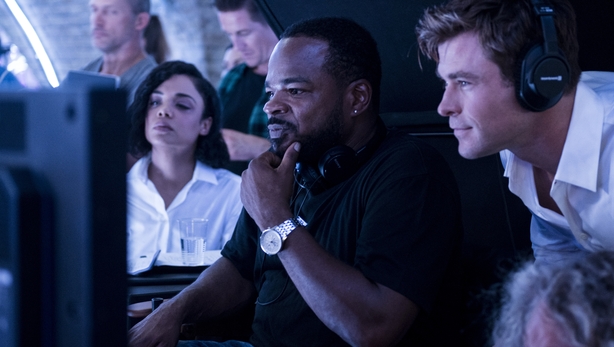 "And then the only way to sort of lose all inhibition and truly let go is, I think, just to go, 'I'll make a fool of myself, but it'll be on my terms, therefore you'll have to laugh with me! Or I don't care if you're laughing at me!' And there's such a freedom in that. There's something so restrictive, I find, about trying to present [yourself] within a box."
"And be taken seriously," said co-star Thompson.
"And then be found out!" laughed Hemsworth. "I'd rather just go, 'Alright! I'm an idiot!'"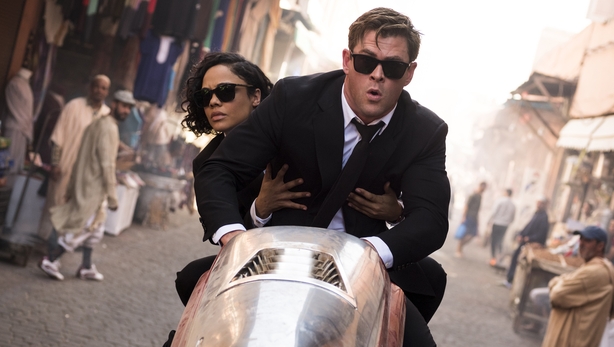 When asked by RTÉ Entertainment whether she could take any credit for inspiring Hemsworth's self-deprecating humour, Thompson replied: "I think when we made Thor: Ragnarok, I don't want to speak for Chris, but I got the sense that he was really in a place of wanting to shake up the character and find something fresh and new, and his collaboration with [director] Taika Waititi was really about that.
"So I had nothing to do with that and, in fact, in many ways Chris has taught me about that [laughing at yourself]. Because I have come from doing so much drama and Thor was really, apart from a couple of things, my first comedy in a way.
"What he has in spades is that thing of not taking himself too seriously, and my favourite comedians - arguably the best comedians - can do that.
"Lucille Ball famously said, 'I'm not funny; what I am is brave'. And she's brave enough to make a fool out of herself. And Chris will do that."
Men in Black: International is in cinemas from Friday, June 14.