Check out all the biggest storylines coming up this week in your favourite soaps here!
EASTENDERS
Kat convinces Kush to back down with his custody plans, but she messes up by accidentally letting slip to Stacey about his intentions.
Stacey rushes off to confront Kush, with Martin and Kat dragged into the argument too.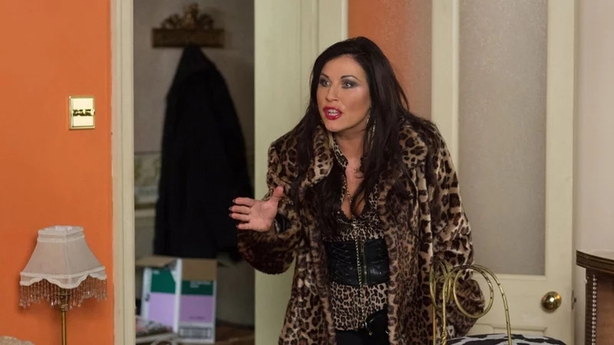 As tensions come to a head, Stacey turns against Kat and insists that she's not family anymore.
Elsewhere, Billy is surprisingly accepting when Honey tells him that she's moving in with Adam tomorrow. For more, click here
EMMERDALE
This week on Emmerdale, while Kim is out riding her house on a country road, a car speeds past and causes the horse to bolt.
Kim is furming, but her fury turns to shock when she finds out that the driver is son Jamie's secret wife Andrea and young daughter Millie.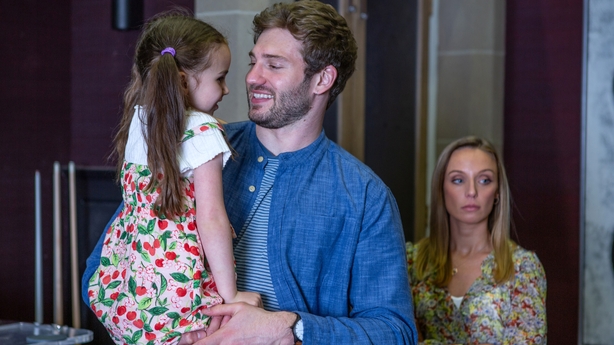 Meanwhile, Andrea is not pleased to learn Jamie has been living up at Home Farm with Kim.
Caught in the middle, Jamie is relieved and hopeful when Andrea agrees to stay the night in the village. For more, click here
CORONATION STREET
With Nick looking increasingly like he was involved in an insurance scam, Gary wastes no time in reminding everyone that Nick had the health and safety report in his bag.
Sarah tells Nick she wants nothing more to do with him and she will run the factory. Leanne is furious and tells Sarah she hasn't even got authority to pay the wages. Gary tells Sarah he will deal with getting rid of the passports she took from Rick's office.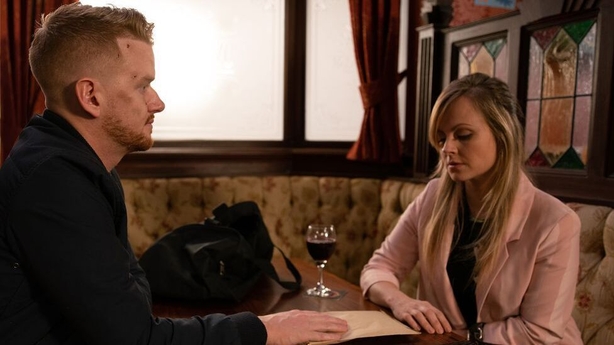 Elsewhere, the police tell David that Nick has pointed the finger of suspicion at him. Having already signed the transfer deed for the barbers, David decides the police need to know it was Nick's doing. How will Nick react when he finds out he has been double crossed? For more, click here
NEIGHBOURS
Now that Bea and Finn are back under the same roof they are spending even more time together and sparks begin to fly between them once again.
When they're out in the garden of Susan and Karl's, they share a charged moment and it looks like there could still be something between the former fiancés.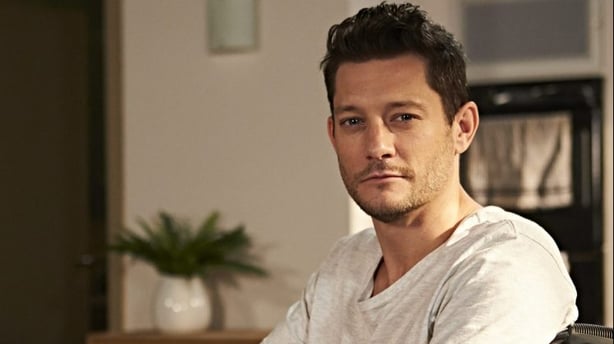 Elsewhere, Andrea tries to bargain for access to Hugo in exchange for helping to solve the mystery surrounding Dee, but Toadie isn't about to let that happen after everything that has gone down... But will she be stopped? For more, click here
HOME AND AWAY
On Home and Away this week, Jasmine collapses and some secrets emerge.
Every since Robbo surprised her by arriving back in town, Jasmine has been trying to avoid him, especially after her recent panic attack.
Robbo is determined to make things right however and tracks her down while she's running on the beach, but it all gets too much for Jasmine and she collapses on the ground. Roo and Leah race in to help and they bring her to the diner to recover.
Jasmine insists that she's fine but later admits to Irene that her anxiety and panic attacks are because of Robbo's return, and Irene wonders if it's because she's still in love with him but doesn't know how to process her emotions. For more, click here
FAIR CITY
This week on Fair City, Orla slips up about Wayne's whereabouts when talking to Dolores. Wayne dodges Dolores' questions about the surrogate.
Wayne and Orla think on their feet to keep Decco and Tommy happy, but a mishap at the garage causes Decco and Tommy to nearly come to blows.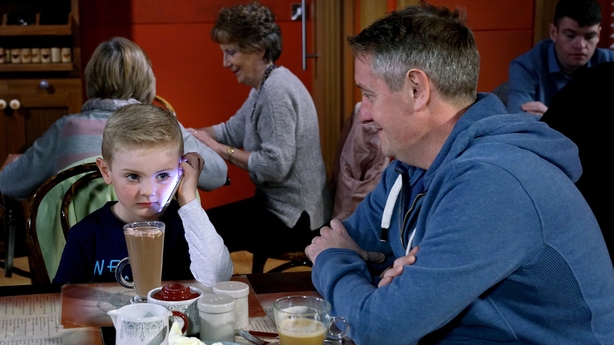 As Decco and Tommy continue to bicker, Wayne and Orla wonder how long they can continue lying to everyone
Elsewhere, Bob wants to get a professional treatment for Heather while Renee insists they help Heather her way. For more, click here