The Queen biopic Bohemian Rhapsody has continued its record run at the box office and has now surpassed $900 million in worldwide ticket sales.
The film, which was already the highest-grossing music biopic of all time despite very mixed reviews, generated $685 million internationally and $216 million at the US box office as of Sunday, April 14, Variety reports.
Although it has been out of North American cinemas for weeks, the film is still playing in China and has become a huge hit among Japanese audiences, where it grossed $114 million.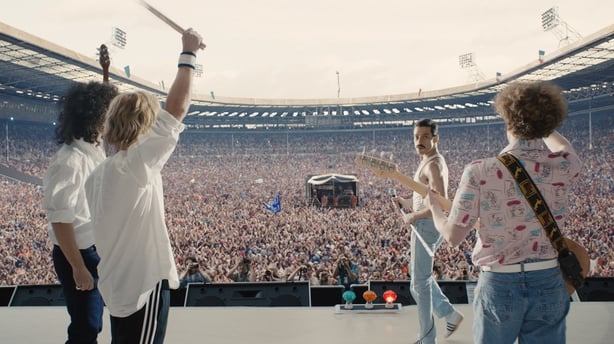 The Rami Malek-starring movie, which charts the rise of Queen, cost studio 20th Century Fox a relatively paltry $50 million to make.
Bohemian Rhapsody has not just been a hit at the box office - it also took home four Oscars at February's ceremony - including Best Actor for Malek's portrayal of iconic frontman Freddie Mercury.
The film is now Fox's fourth-biggest movie of all time following Avatar, Titanic and Star Wars: Episode I – The Phantom Menace.