Despite winning acclaim for roles on the big and small screen, and a sure-to-be star-making performance in the phenomenal new drama-musical Wild Rose, Kerry actress Jessie Buckley has admitted that she's "terrified" of being found out.
The 29-year-old Killarney-born actress and singer first came to fame aged 18 when she was the runner-up in the BBC talent competition I'd Do Anything in 2008.
Since then her career has gone from strength-to-strength, with the actress landing roles on the West End, in TV series including the BBC's adaptation of Leo Tolstoy's War and Peace, Taboo, and The Woman in White, and a critically acclaimed role in the psychological thriller Beast.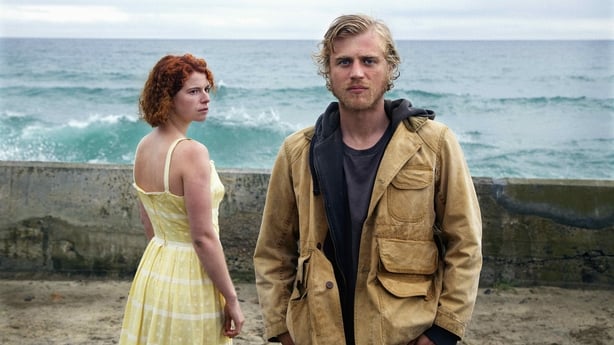 This year, Buckley was shortlisted for the BAFTA Rising Star Award and was named by Forbes magazine in its annual 'Thirty Under 30' list.
With high-profile roles in the upcoming movies Misbehaviour and the Judy Garland biopic Judy, and with Wild Rose in cinemas from April 12, her leading actress status looks set to be cemented.
Speaking to RTÉ Entertainment in Dublin venue The Sugar Club, Buckley revealed how she felt when she first received the script for Wild Rose, which required as much singing prowess as acting chops.
When asked if she found the script "daunting", she laughed: "Yeah!"
"I'm always terrified going into shoots. I'm like, 'Oh God, they're going to find me out. This is scary'."
She continued: "Especially if you fall in love with something, you just feel like you want to make this as fat and juicy [as you can] and really have an experience with this.
"So yeah, many sleepless nights and a few panic attacks along the way, but sure we came out the other end and we're grand!"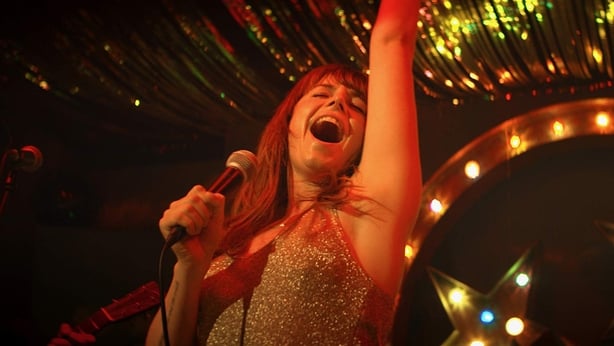 Buckley had to undertake considerable preparation for the role. It required her to go back to her musical roots and master a Glaswegian accent to play aspiring country singer Rose-Lynn Harlan.
She said it was "such a complete joy" to immerse herself in the country music scene and said it has "kept giving and giving".
"Getting an opportunity to work with those musicians like Neill MacColl who's our guitarist and the whole band, it was like stepping into a warm bath. I loved every single minute of it," she said.
"I hadn't really sung in a while and I had kind of lost my nerve with it and then it was a completely new genre of music that I hadn't really experienced before. So it was just so nice to step into something really raw, and really listen to as purely as I could and drench my ears with the amazing lyrics that country music has. It was great."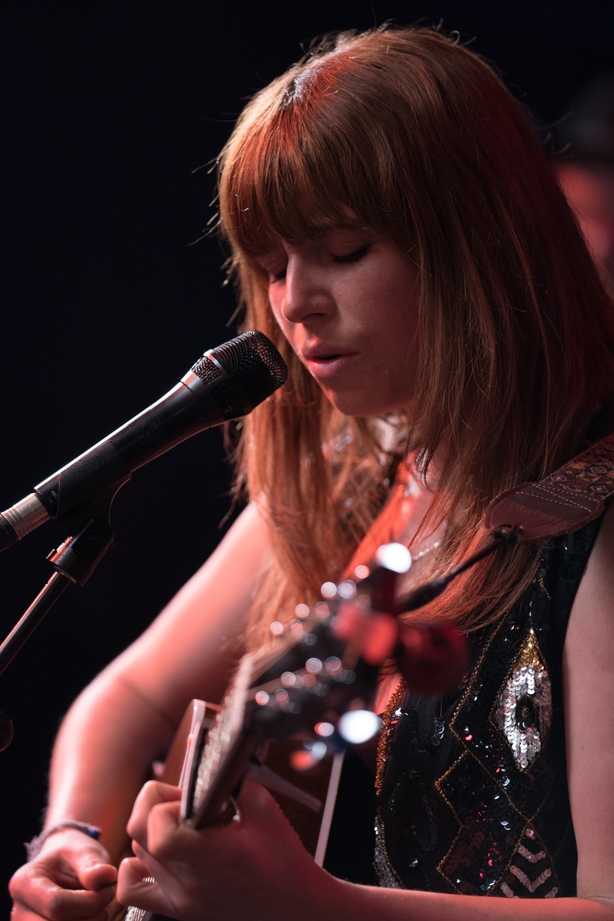 The actress said playing the determined, strong and ambitious Rose-Lynn has "changed my life".
"She's the kind of girl you want to go for a drink with in the pub - also you don't want to get in a fight with!" Buckley joked.
"I loved her and I felt like I'd met her before and yet I'd never met anyone like her. She was this energy and had this boldness and she was unruly and irreverent.
"To have a female lead front and centre that was not glamorous or 'sheened up', and had humanity and foibles and struggles and a passion, something that she wanted to do, and struggle with her responsibilities around that... She's changed my life."
When asked if stepping into Rose-Lynn's white leather cowboy boots was transformative as a piece of costume, she agreed: "Oh my God, completely!
"I remember when I first moved up to Glasgow a month beforehand and I was fecklessly going around to different newsagents asking for stuff in a Glaswegian accent. I put the cowboy boots on as well, because I wanted to dirty them up and I also just wanted to see where they took me. But it definitely gives me an extra swagger.
"I remember I was walking down the road and there was roadworks men and they're like, 'What are you doing in your white cowboy boots?' I was like, 'F*** off!'" she added with a laugh.
Wild Rose is out in cinemas in Ireland on April 12.
We need your consent to load this YouTube contentWe use YouTube to manage extra content that can set cookies on your device and collect data about your activity. Please review their details and accept them to load the content.Manage Preferences