Professional dancer Curtis Pritchard has said he can't wait to return to "the madness" of Dancing with the Stars when he arrives back on Sunday's show.
The ballroom and Latin pro had to take a break from the current season of the RTÉ One show following a nightclub attack which saw him and his brother, Strictly Come Dancing star AJ, assaulted in their hometown of Nantwich in the UK over the Christmas holidays.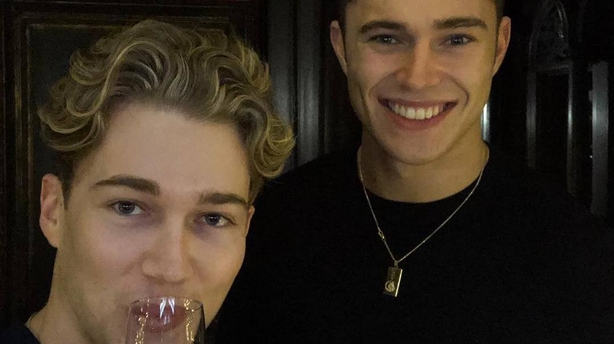 Curtis sustained injuries to his eye and face and had to undergo emergency surgery on his left knee.
Speaking to RTÉ Entertainment as he prepares to make his return to the dancefloor, Curtis spoke about his recovery.
"Everything's gone better than anyone's expected", he said.
"I've worked non-stop, physio, chiropractor day after day non-stop for a month. And I'm back, and I can dance!"
However, the 22-year-old dancer admitted his return is tinged with sadness as he won't get to reunite with his partner Holly Carpenter, who became the second celebrity to be eliminated from the competition on last Sunday's episode with her replacement partner Trent Whiddon.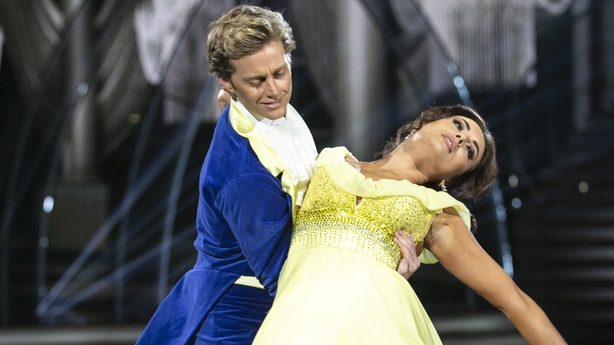 "It's good to be back to get to see everyone, to see how everyone's improved, see what's going on, but I am truly, honestly gutted that I'm not going to be dancing with you", Curtis said to Holly.
Holly continued: "The timing's just been so unfortunate. I wouldn't want to look back and think 'if this didn't happen, if that didn't happen everything would be different' but of course, it was just really unfortunate.
"I was just thrown in the deep end without Curtis, we'd gotten so used to each other and I was learning so much from him getting ready for the show, and then I had five or six days to get to know Trent before our first dance which was really intense in such a short space of time."
She added: "I'm delighted he's able to dance again, it wasn't career ending. It could have been so much worse and I didn't go out first, that was everybody's biggest fear taking part in a show like that, so it's not the end of the world."
Curtis has been tuning in to the show when he can and keeping tabs on everyone's progression. He said Holly performed very well and "should have gotten marked a lot higher".
"She was elegant and smooth in the ballroom dances, sharp, sexy and sensual in the Latin. She should have gotten marked a lot higher and should still be in it, I feel. You did yourself proud," he said.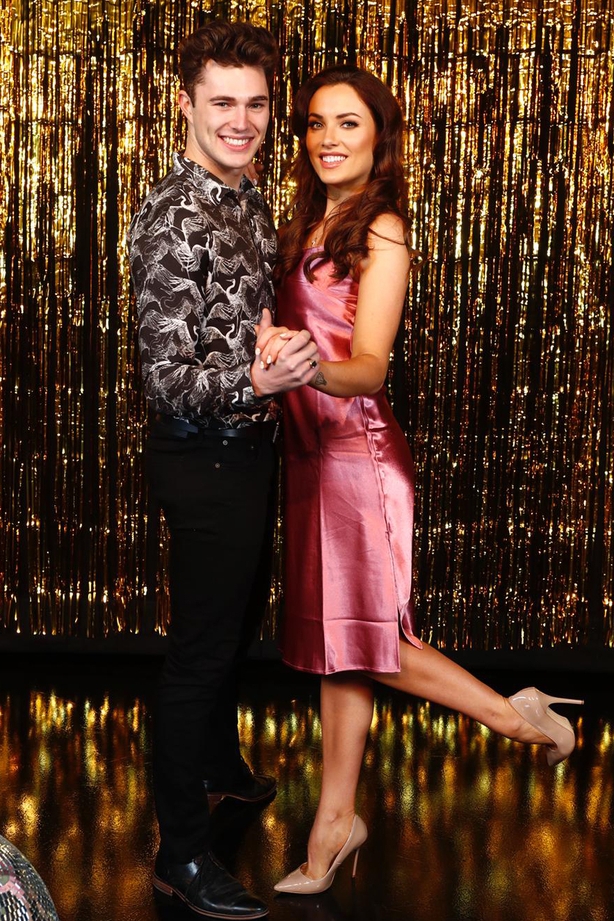 He revealed he is disappointed not to get to reunite with Holly on the dancefloor, saying: "I'm a little bit sad because I felt like we'd done a lot of work before Christmas and we were gelling fantastic, we improved so much together and we had a real chance to come at it and just smash it and then what happened happened, and you had to basically start from ground zero again and it was just hard for her, and it's just a shame really."
The model didn't hide her dismay after being sent home from the show, but says she's "definitely come to terms with it now".
"It takes a few days get used to going back into your own routine. Anyone I've spoken to has been like 'I can't believe you're gone, you were robbed' and all of that. That's nice to hear, I'm like 'keep saying that to me!'
"I'm not going to get bitter about it and think I should still be there. I'm not going to rock up and try and burst out onto the stage!" she joked.
Dancing with the Stars continues on RTÉ One on Sunday at 6.30pm.