Australian choreographer Trent Whiddon has been announced as the new pro-dancer to couple with model Holly Carpenter on RTÉ One's upcoming series of Dancing with the Stars.
Trent, who was paired with Pixie Lott on BBC's Strictly Come Dancing in 2014, was brought in to replace Curtis Pritchard after he sustained serious injuries on St. Stephen's night. Trent will partner with Holly until Curtis recovers from his operation and returns to the show.
Whiddon was whisked straight from the airport to the dance studio, where Carpenter brought him up to speed on the moves for Sunday's show.
The former Miss World contestant said that Whiddon had "saved the day".
"I feel really lucky to get the opportunity to learn from two amazing professional dancers now," she continued.
"Trent and I are getting on so well already and we've hit the ground running and will make the most of every rehearsal we have before our first performance together.
"I also know Curtis will be watching and I want to make him proud. I'm looking forward to Sunday and getting on the dancefloor!"
Whiddon is no stranger to stepping in for injured dancers as he joined the BBC's Strictly Come Dancing in 2014 when he became Pixie Lott's partner after Robin Windsor was injured during the series.
He has appeared in a number of seasons of Dancing with the Stars Australia and choreographed So You Think You Can Dance Australia for two series with his wife Gordana Grandosek, who is also a professional dancer.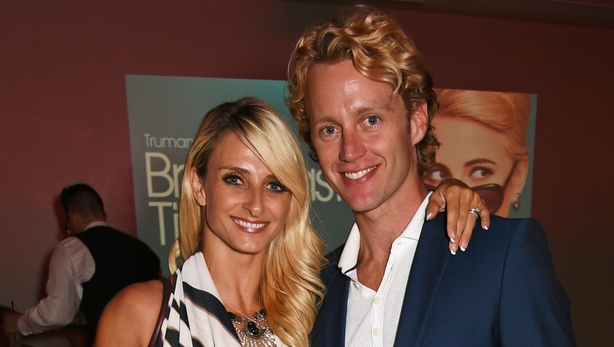 The injured Curtis Pritchard, who is on crutches after knee surgery, is hoping to be back dancing next month.
The new series of Dancing with the Stars begins on RTÉ One on Sunday, January 6 at 6:30pm, with spin-off show Can't Stop Dancing on RTÉ One on Friday nights at 8:30pm.