We are eagerly awaiting the third season of Dancing with the Stars, which kicks off on RTÉ One at 6.30pm.
Here are five reasons we're even more excited about the show than we usually are!
Jennifer Zamparelli is making her Dancing with the Stars presenting debut
Breakfast Republic and Bridget & Eamon star Jennifer Zamparelli has taken over presenting duties from departed host Amanda Byram, and she is sure to make her mark on the show. The famously quick-witted comedian, writer and presenter is co-hosting alongside fellow 2FM star Nicky Byrne, and we think it'll be a match made in TV heaven.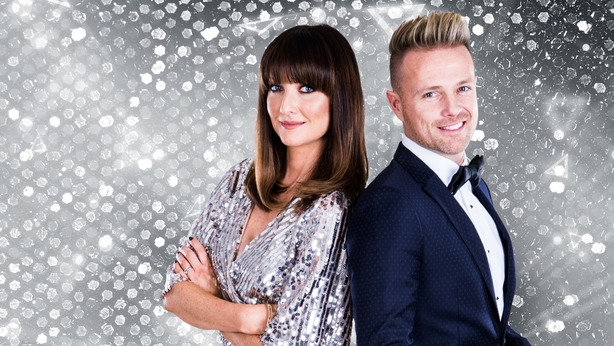 Judge Julian Benson bigged up Jennifer's talents on The Ray D'Arcy Show on Saturday night, which really summed up exactly how perfect she is for the glitzy show.
"Jennifer Zamparelli is box office gold. I think she's going to be fantastic to be honest with you. She brings that extra edge - she's cool, she's fabulous, she's funny, she's entertaining and I think she's really going to add to the show this year", he said, adding with a laugh, "And she's going to give me a run for my money in the fashion stakes."
Meanwhile, Can't Stop Dancing host Blathnaid Treacy said viewers will see the "mum" side of Jennifer.
This season's wildcard could be Fred Cooke. And everyone loves a wildcard!
We can't wait to see Fred Cooke hit the dancefloor like a hurricane. When pressed about who he thinks might win this year's competition, the unsparing Brian Redmond pegged the Meath-born stand-up for glitterball glory.
It sounds like the comedian could be the dark horse of the competition, with comparisons to the beloved Bernard O'Shea who appeared on last year's show.
Julian Benson revealed that Fred has got "this natural rhythm" and judging by this clip he's a good man for a twirl.
Watch this space!
No going back!!! Tune in tonight on @RTEOne at 6.30pm. Please vote me in!!! @DWTSIRL 😀 pic.twitter.com/mRDh6J7TfW

— Fred Cooke (@CookeFred) January 6, 2019
Could this be the year of the first female winner?
The inaugural season of Dancing with the Stars was won by Kerry GAA legend Aidan O'Mahony and his professional partner Valeria Milova, which was seen by many as a shock result.
They saw off the challenge of former Fair City star Aoibhín Garrihy and her partner Vitali Kozmin; and Red Rock's Denise McCormack and her partner Ryan McShane to win the competition, even though both women were technically better dancers throughout the competition and had received higher overall scores from the judges in the final.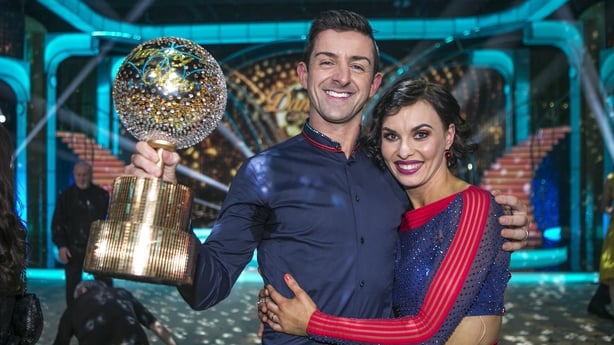 However, it, was only the viewers' votes that counted on the night, and Aidan was the one who lifted the glitterball trophy.
The supremely talented Jake Carter also faced off against two women in last year's final - beating Anna Geary and her professional partner Kai Widdrington, and Deirdre O'Kane and her professional partner, John Nolan, to claim victory.
So could 2019 usher in a female winner?
Julian Benson said: "It could be girl power this year, why not?"
Can't Stop Dancing to give a rough and ready look behind the scenes
The live show is always a spectacular watch, but we're here for the drama behind the scenes just as much. Bláthnaid Treacy is back as the host of the preview show Can't Stop Dancing, and this season the approach will be a bit different.
Speaking to RTÉ Lifestyle, Bláthnaid said there will "new format and it's going to feel a lot more rough and ready."
"We're heading to the rehearsal spaces a lot more this year so we're going to get all the tantrums on camera.
"We're going to get all the gossip and find out who's kissing who. Well, I don't think anyone's kissing anyone yet, but fingers crossed!"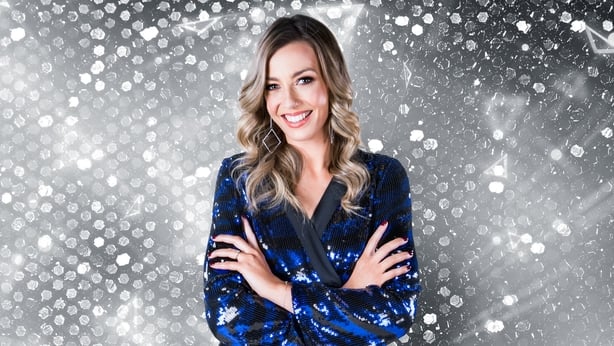 Sounds like the competition will be FIERCE
Since this is the third run of the show, this year's contestants are very familiar with the format, and also, the blood, sweat and tears it takes to triumph on the dancefloor.
It sounds like the new line-up have their eye firmly on the prize.
Judge Brian Redmond noted: "I've noticed a different atmosphere with the celebrities this year. For season one and season two everybody was like 'oh it's great to be asked to do the show and I'm looking forward to learning to dance and losing a bit of weight' and all this type of thing.
"And all I keep hearing this year is 'I want to win it'. I think in season one and two they probably wanted to but they were just afraid to say it, whereas this crew are all openly saying that they want to win it."
Meanwhile, returning champion Karen Byrne is making no secret of her desire to win again with her new partner Darren Kennedy.
Karen has her eyes on the prize.
Darren has his eyes on some fries (with some spice in a bag.)#DWTSIrl 🌟 Sunday at 6:30pm@Darrenken @KarenDWTS pic.twitter.com/0YqO1TTcLS

— RTE One (@RTEOne) January 5, 2019
The new series of Dancing with the Stars kicks off on RTÉ One at 6.30pm.