It's that time of year again, folks! Dancing with the Stars returns to RTÉ One this Sunday which means it's time to get all the behind-the-scenes goss.
Who's feeling the nerves? Who will set the dance floor alight? And how is new co-host Jennifer Zamperelli getting on? Every Friday Bláthnaid Treacy will get us the answers to these questions and much more on her DWTS-preview show, Can't Stop Dancing. 
We caught up with the presenter to find out what she's got in store for us on tonight's show.
"This year we have a new format and it's going to feel a lot more rough and ready. We're heading to the rehearsal spaces a lot more this year so we're going to get all the tantrums on camera," she laughed.
"We're going to get all the gossip and find out who's kissing who. Well, I don't think anyone's kissing anyone yet, but fingers crossed!"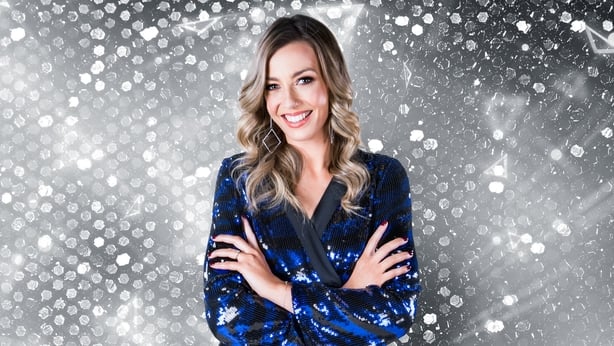 Aside from the backstage antics, Bláthnaid says she's excited to dive into the intensity that the show offers as the celebrities adjust to their new lives as full-time dancers.
"It's been great coming back to the show because we're in a rhythm and we know all the pro-dancers really well now. The craic is really good backstage and everyone knows what they're in for. They know they have to eat, sleep, and breathe dancing for the next three months."
On tonight's show, the celebrities and their dance partners will be unveiled and we can't wait to see who has been paired up! Will Fred Cooke be waltzing with Ksenia Zsikhotska? Will Darren Kennedy be cha-cha-cha-ing with Valeria Milova? Or will Mairead Ronan be swept off her feet by Vitali Kozmin? 
"We've got some exclusives tonight. We'll be revealing who our celebrities are dancing with, what dances they're going to be doing and what songs they'll be dancing to.
"It'll be an interesting one because, often, people are worried if they're given a really fast dance, to begin with, because it's so quick and there are so many steps but, actually, the fast dances are good to get out of the way.
"If you have a slow dance, like a waltz, there's more space for the judges to see you make mistake whereas if you throw in a million steps in one minute, they might miss some of those mistakes."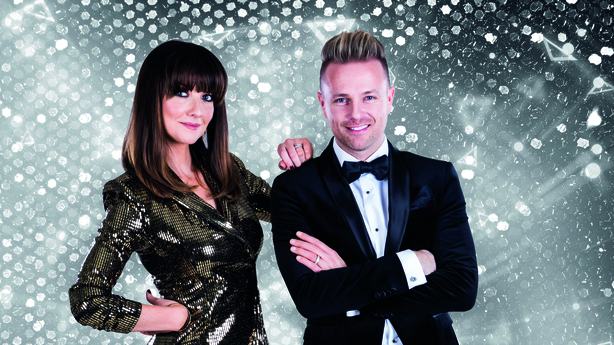 A new addition to the show is RTÉ2fm broadcaster and Bridget and Eamon star, Jennifer Zamperelli who will join fellow RTÉ2fm broadcaster Nicky Byrne on the dancefloor as co-host.
"She is so funny, we're all in for a serious treat this year. She's so quick and I think people were nervous that she would slag everyone but she's such a sweetheart.
"She's a mum and I think we're going to see the more 'mum' side of her this year because she has to mind the celebrities when they're waiting for their feedback from the judges. She'll take care of them."
Watch Can't Stop Dancing tonight, Friday, January 4th at 8:30 pm on RTÉ One ahead of Dancing with the Stars kicking off this Sunday.