Ahead of tonight's first episode of the new series of Dancing with the Stars, the judging line-up joined Ray D'Arcy to chat about this year's contestants and who they've pegged to lift the glitterball trophy.
In their first ever chat show appearance all together, Julian Benson, Loraine Barry and Brian Redmond appeared on The Ray D'Arcy Show couch on Saturday night where they excitedly chatted about the third run of the popular RTÉ One dancing show.
Julian, decked out in a typically fantastic bejewelled baby blue suit, told Ray: "We have never appeared together on the couch!", joking that they're "jet-set central".
Loraine said the competition is looking "very, very good" this year and commended the attitude of the contestants and their partners.
"Not only the celebrities but the professionals too. They all want that little ball", she said.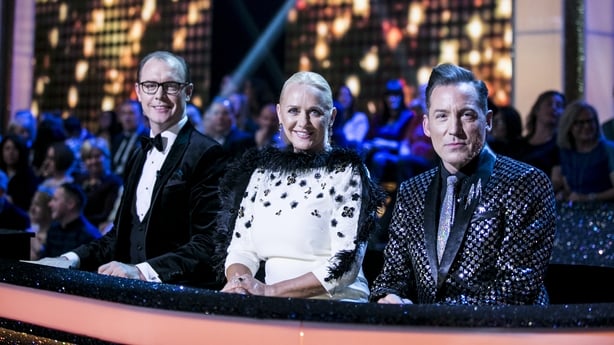 Brian said that since it's the third series of the show, the pro-dancers are well equipped to get the contestants ready for the competition.
"They've had two or three years of doing this and they should know at this stage how to get the best out of them", he said, while Julian interjected: "Everyone's upped their game this year".
Brian said that although they haven't seen this year's celebrities dance yet "the buzz is definitely starting to build".
When asked by Ray who they think could win this year's show, the judges mulled it over for while.
Julian said: "Johnny [Ward] and Emily [Barker]. Possibly. I don't know, it's tight."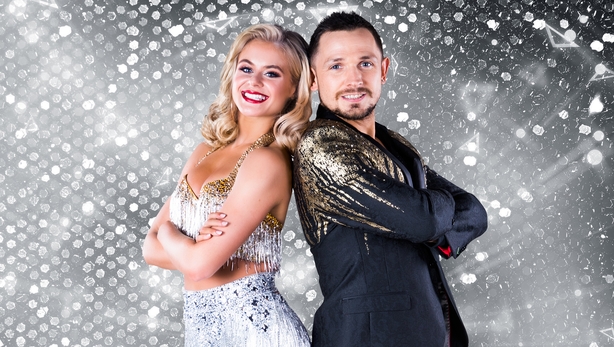 Loraine replied: "I'm going to go for Holly [Carpenter], while Brian said: "I'm going to go a bit left field, I'm going to go Fred Cooke."
"I knew he was going to go Fred Cooke!", Julian said with a laugh.
It sounds like the comedian could be the dark horse of the competition, with comparisons to Bernard O'Shea who appeared on last year's show.
Julian said: "He's got this natural rhythm, so we hear. He's going to let it all out, so I believe!"
On the eve of #DWTSIrl season three, the judges give their predictions as to who will be crowned this year's champion....

Who do you think is going to win? 🕺💃#raydarcyshow pic.twitter.com/wIfhPjXcYp

— The Ray D'Arcy Show (@RTERayDarcyShow) January 5, 2019
It looks like the competition levels are high this year, with the contestants having their eye firmly on the prize.
Brian noted: "I've noticed a different atmosphere with the celebrities this year. For season one and season two everybody was like 'oh it's great to be asked to do the show and I'm looking forward to learning to dance and losing a bit of weight' and all this type of thing.
"And all I keep hearing this year is 'I want to win it'. I think in season one and two they probably wanted to but they were just afraid to say it, whereas this crew are all openly saying that they want to win it."
When asked by Ray if this year could see a female winner, after Aidan O'Mahony and Jake Carter's successes in season one and two, Julian commented: "It could be girl power this year, why not?"
Watch the full interview on the RTÉ Player here.
The new series of Dancing with the Stars kicks off on RTÉ One at 6.30pm.