Mayo-born writer Sally Rooney's second book Normal People and Tipperary man Donal Ryan's From A Low and Quiet Sea have been shortlisted for the Costa Novel Award, the most prestigious award for a novel open only to British and Irish authors.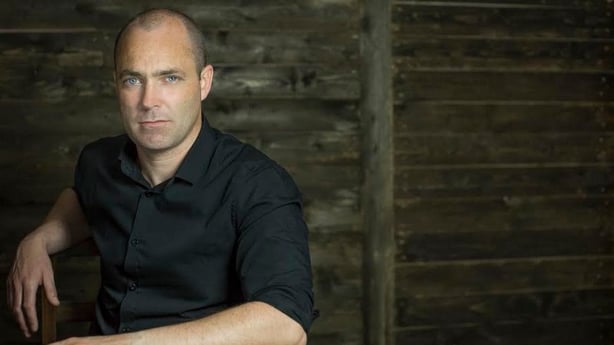 Rooney and Ryan were also longlisted for this year's Man Booker Prize, which was won by Belfast author Anna Burns for Milkman. Rooney was also named International Author of the Year at Britain's Specsavers National Book Awards.
The Costa judges described Ryan's novel as "compassionate, profound and masterfully written" and Rooney's as "bold, fresh and intensely modern".
Director Lenny Abrahamson plans to make a TV adaptation of Normal People.
The Costa Prize is divided into five categories, Novel, First Novel, Poetry, Children's Book and Biography. Each category winner receives £5,000, announced on January 7, 2019, while the overall winner of the 2018 Costa Book of the Year, who will receive £30,000, and will be announced on January 29th.
Among previous Irish winners are William Trevor, who won Novel of the Year in 1976 for The Children of Dynmouth and in 1983 for Fools of Fortune, and Jennifer Johnston, who won Novel of the Year in for The Old Jest in 1979.
Seamus Heaney won the poetry prize for The Haw Lantern in 1987, while Christopher Nolan won the Biography prize for his book Under The Eye of the Clock in the same year.
The last Irish winner was Sebastian Barry won the Novel of the Year in 2016 for Days Without End.
2018 Costa Novel Award shortlist
Pat Barker for The Silence Of The Girls
Tom Rachman for The Italian Teacher
Sally Rooney for Normal People
Donal Ryan for From A Low And Quiet Sea
2018 Costa First Novel Award shortlist
Natalie Hart for Pieces Of Me
Elisa Lodato for An Unremarkable Body
Stuart Turton for The Seven Deaths Of Evelyn Hardcastle
Anne Youngson for Meet Me At The Museum
2018 Costa Biography Award shortlist
Viv Albertine for To Throw Away Unopened
Bart van Es for The Cut Out Girl
Raynor Winn for The Salt Path
Benjamin Zephaniah for The Life And Rhymes Of Benjamin Zephaniah: The Autobiography
2018 Costa Poetry Award shortlist
Zaffar Kunial for Us
JO Morgan for Assurances
Richard Scott for Soho
Hannah Sullivan for Three Poems
2018 Costa Children's Book Award shortlist
David Almond for The Colour Of The Sun
Candy Gourlay for Bone Talk
Matt Killeen for Orphan Monster Spy
Hilary McKay for The Skylarks' War