Westlife have told RTÉ 2FM's Jenny Greene they "honestly harbour no ill feeling" towards their former bandmate Brian McFadden as the quartet look to their 2019 reunion shows and new music.
Although Westlife - Nicky Byrne, Kian Egan, Mark Feehily and Shane Filan - and McFadden parted ways in 2004, he was among the first to wish them the best with their reunion plans, saying he had "nothing but admiration for the lads".
Wishing the boys the best of luck with the tour. 20 years at the top is an incredible achievement. I had a wonderful six years with the boys but I have nothing but admiration for the lads working their asses off for this long! Long may it continue boys. Flying the flag X https://t.co/7VhEoxnAza

— Brian Mcfadden (@BrianMcFadden) October 17, 2018
Westlife have announced that they will be playing Croke Park in 2019, and there is a new album on the way - including a single co-written by Ed Sheeran.
When they took part in a special 2FM interview with Greene on Tuesday morning, the host said she wanted to give them "an opportunity to say whatever it is about Brian while you're here".
We need your consent to load this Facebook contentWe use Facebook to manage extra content that can set cookies on your device and collect data about your activity. Please review their details and accept them to load the content.Manage Preferences
"We honestly harbour no ill feeling towards Brian whatsoever," said Greene's 2FM co-host Byrne. "Never have done. I suppose when we first got back, when Westlife... When we first got back to talk about it [reuniting], we all discussed that we were always going to take Westlife off again where we left it in 2012.
"Brian walked away obviously in 2004 and what people forget is that it sometimes hurts us a little bit when you see the headlines that 'Simon Cowell wanted Brian' [for the reunion]."
"We never fell out with Brian and none of those things," Byrne continued. "But we did nine-and-a-half years without him and we genuinely harbour no ill feeling towards Brian and sometimes press and stuff and all these stories don't help the relationship, because there is no ill feeling from either way.
"You see that from his tweet the other night what was said and we genuinely wish him all the best. But we're taking Westlife now off from where we left it in 2012."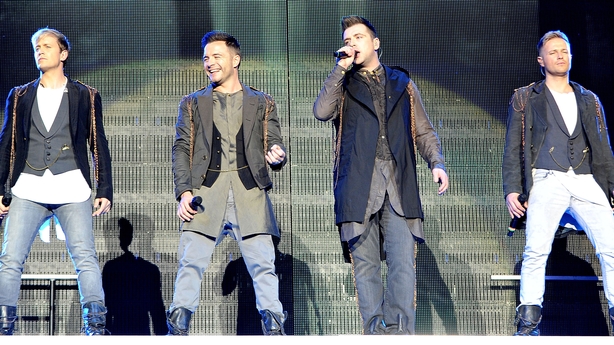 "That's probably the best way to describe it," agreed Filan. "We were a band twice as long without Brian before we split up and there's been six or seven years there yet [since].
"So we were together, whatever, maybe eight years as a four-piece, and I think we're seven years nearly now apart as a four-piece.
"So there's only one band for us in our minds. And it's nothing bad towards Brian, but that's how we genuinely feel in our heart. It'd be weird if it wasn't - if it was another way."
"The four of us is Westlife," said Feehily. "And that's the way it's been since Brian left.
"When Brian left it was very difficult for us and we kind of thought, 'The rulebook kind of says this is the beginning of the end'. Because that's what happens a lot when someone leaves a pop band.
"And so it was very tough and we had to sort of find our strength and we had to regroup as a four [quartet] and re-bond and everything went great and it was fantastic. But that's not something you go through lightly and it's not something that can be reversed, either. So that's kind of where it's at."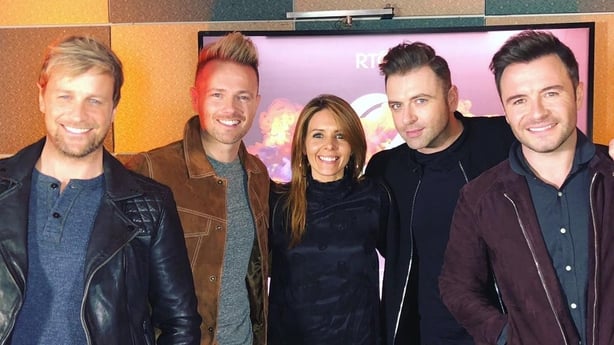 When asked if they had any fears about getting back together, Egan replied: "I think we're all really anxious to know what's going to happen on Thursday when the tickets actually go on sale! How wanted are we?!"
Westlife kick off their Twenty Tour, which celebrates the group's 20th anniversary, in Belfast on Friday, May 24, with the tour concluding in Croke Park on Friday, July 5.
Tickets for the Croke Park show are priced from €59.50 and go on sale on Thursday, October 25 at 9am via Ticketmaster.
At a press conference on Tuesday ahead of tickets going on sale, they said they were "excited to be Westlife again", and that fans can expect to see "Westlife 2.0" at the upcoming shows.
We need your consent to load this Facebook contentWe use Facebook to manage extra content that can set cookies on your device and collect data about your activity. Please review their details and accept them to load the content.Manage Preferences
"We have a legacy to come back to that we're so proud of and we want to grow that, between the music, the concerts, everything," Egan told reporters.
Speaking about Croke Park as a venue for their comeback, Feehily said its significance is "a mixture of many things".
"It's a historical venue; it's a national stadium, one of the biggest venues in Europe," he said. "For us growing up, it was this huge place up in Dublin and not that many people go to play it…
"Finally we got into Croke Park ourselves. The last time we played there was one of the most bittersweet moments. Coming back and announcing Croke Park is a huge deal to us."
The decision to get back together stemmed from a dinner between Egan and Filan a year-and-a-half ago.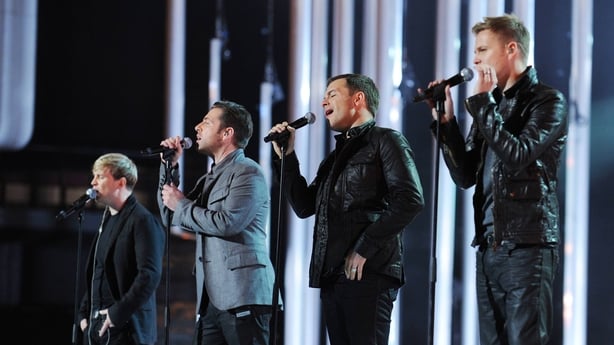 "We had a few drinks and as the drinks got more so, the reminiscing got bigger and it got to a point at the end of the night where we were almost back in dreamland," Egan revealed.
"We had a chat, then left it for quite a few months. It was almost like, 'Do we talk about it again?' Then we had a chat on the phone and it was text messages and chats between everyone, and then we got everyone together over at Nicky's house to talk about really doing it, and that led us to here."