Charlene McKenna, Brian Gleeson and Emmet J Scanlan are set to star opposite Cillian Murphy and the rest of the Irish contingent in the eagerly-awaited fifth season of crime-drama Peaky Blinders.
The trio will be joined by another compatriot, former Fair City star Daryl McCormack, Adrift's Sam Claflin and The Witch's Anya Taylor-Joy as new members of the cast.
**Big cast news** We're delighted to announce that @SamClaflin, #BrianGleeson, #NeilMaskell, @dickie_kate, @CosmoJarvis and @EmmettScanlan will be joining #PeakyBlinders for series 5. @BBCOne pic.twitter.com/A6ZHMUxwgp

— Peaky Blinders (@ThePeakyBlinder) October 18, 2018
Love/Hate star Gleeson said he was: "Looking forward to kicking around in the mud of Northern England with an exceptional cast and crew."
"The scripts are wild and pertinent - a classic Peaky brew," he added.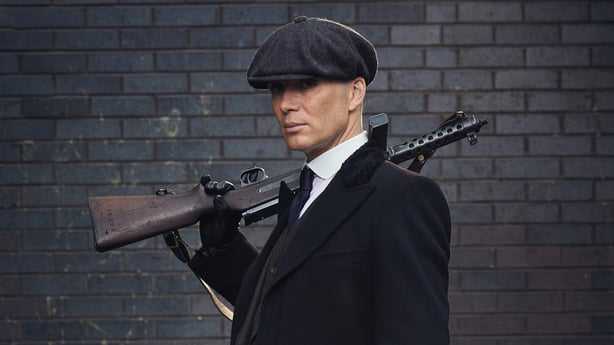 Alongside Murphy, the cast of Peaky Blinders also includes Aidan Gillen, Charlie Murphy, Ned Dennehy and Belfast actor Packy Lee.
With Dublin director Anthony Byrne behind the lens, the fifth season of Peaky Blinders is currently filming in Manchester and will premiere on BBC Two next year.
#CillianMurphy with series 5 director Anthony Byrne, taken by our amazing Director of Photography @Sibell84 in Troy Quarry, Lancashire. #PeakyBlinders @BBCOne pic.twitter.com/f6azjjRPRQ

— Peaky Blinders (@ThePeakyBlinder) October 18, 2018
The plot sees crime boss-turned-politician Tommy Shelby (Murphy) dealing with the financial crash of 1929 and - according to series creator Steven Knight - "the darkest force he has ever faced".