Graham Norton has revealed the most outrageous celebrity guest request from his years of hosting The Graham Norton Show, and it's a shocker.
The Irish chat show host has been at the helm of the popular BBC show for the past 11 years and there is one diva-esque demand that stands out in his mind.
He told The Daily Telegraph newspaper: "We had someone once who required nine dressing rooms. But we managed it, and then in the afternoon someone from their team came running into the production office saying, 'It's a 911 situation. We need another dressing room.'
"We managed it but said, 'Just out of interest, what's it for?' Completely straight-faced, 'They want to charge their phone.'
"That took our breath away. How somebody's life gets to that point, where they cannot be in the same room as their phone, is beyond me. We live like animals, sharing rooms with charging phones."
Norton did not give any hints about which celebrity had made the outrageous demand.
The 55-year-old presenter and writer has just released his second novel, A Keeper, the follow-up to his acclaimed 2016 debut Holding.
We need your consent to load this Instagram contentWe use Instagram to manage extra content that can set cookies on your device and collect data about your activity. Please review their details and accept them to load the content.Manage Preferences
The TV star opened up about how his career could have gone very differently, telling BBC News: "My career could've gone a very different way.
"I could've been another one of those people who went to the BBC or went to ITV and their career just kind of flatlined. And that was sort of on the cards."
Norton said he "can't imagine our show on another channel", but had some gripes about the corporation releasing the salaries of the highest-paid stars.
He is among the male-dominated list of the BBC's top earners.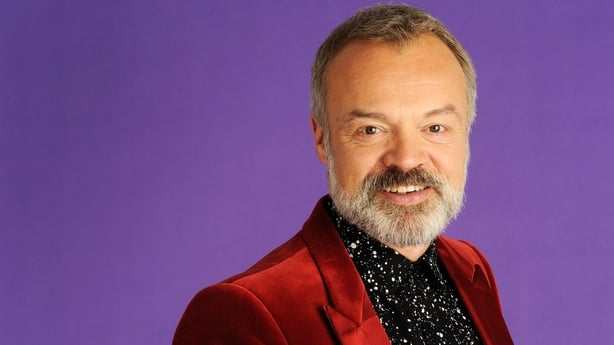 "The salary thing, it's frustrating, because it's so inaccurate. It's so all over the shop," Norton claimed.
"There are people I know who make millions from the BBC who are just not on that list. It's just like, really?
"It's amazing that journalists just get that list, and they must know it's rubbish. And they publish it like it's gospel."
When asked if he agrees it's in the public interest, Norton responded: "No. Because it's micro-managing.
"The public transparency was already there. They'd already published what proportion of the licence fee is paid to on-screen talent. Now, that's the bit that people should be interested in.
"This bit is just gossip. It's so weird that when MPs discussed the charter, this was the demand they made. And I was like, really? You just want to know what Gary Lineker makes. That's so pathetic.
"But anyway. The poor old BBC are having to do it, and what the BBC said would happen is happening. They are losing people, because it's not comfortable, it's not nice."
The Graham Norton Show airs on Friday nights on BBC One.
For more television news, click here.