Presenter Graham Norton has begun writing the follow-up to his best-selling debut novel Holding, with the book pencilled in for publication next year.
Set in the fictional Cork town of Duneen, murder-mystery Holding achieved the literary Holy Grail of critical acclaim and bestseller clout when it was released in 2016, with Norton among the winners at the Irish Book Awards in November, where he took home the Popular Fiction prize. 
Holding's success will also see it heading to the small screen as a new TV series from former EastEnders executive producer Dominic Treadwell-Collins.  
Now The Sun has reported that publisher Hodder & Stoughton wants Norton's next book on the shelves as soon as possible.  
"I'm doing another one," he told the tabloid at Tuesday night's Costa Book Awards in London. "I've started this year and it will come out next year."
Norton was at the awards as one of the judges for the Costa Book of the Year award, which was won by fellow Irish author Sebastian Barry for his novel Days Without End.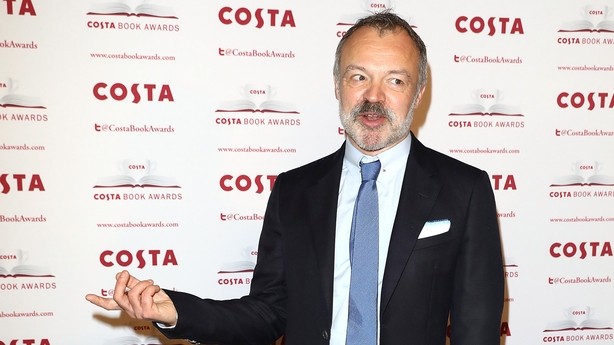 Describing his first foray into fiction as "tough", Norton said it was "just terrific" that authors' works were being recognised at the Costa Awards. 
"But it's such a kind of lonely, intense experience," he continued. "So to come blinking into the light and be given free glasses of champagne is terrific for all these writers."
Holding was published as part of the deal for Norton's second memoir, The Life and Loves of a He Devil.
"I wanted to write a novel - they wanted a memoir," he told British newspaper The Telegraph last year. "So we did a two-book deal and they got the memoir first, then I gave them the novel they didn't want."