Irish novelist and playwright Sebastian Barry has said he is "gobsmacked" at winning the Costa Book of the Year award in the UK for his book Days Without End - the first novelist to win the award twice.
The Dublin-born author saw off competition from fellow writers Keggie Carew, Brian Conaghan, Alice Oswald and Francis Spufford to win the £30,000 prize at a ceremony in Central London. 
Barry's work, set in the wars of 1850s America, tells the story of comrades and lovers Thomas McNulty and John Cole. It was hailed by the judges as a "searing, magnificent and incredibly moving description of how the West was won".
We need your consent to load this rte-player contentWe use rte-player to manage extra content that can set cookies on your device and collect data about your activity. Please review their details and accept them to load the content.Manage Preferences

Speaking on RTÉ Radio One's Morning Ireland on Wednesday, Barry said he has resigned himself to having a "joyous reaction for somebody else's good news" because he didn't think he could win the prize a second time.
"I was practising that strange discipline of realising soberly and sensibly that there was no chance of winning a prize like that twice, no one ever had as a novelist," he said. 
"It's just too unlikely... I actually had talked myself into a joyous reaction for somebody else's good news, so I was shocked, and it's a shock that reaches down into your oldest reserves of joy so I probably seemed to be behaving like a 6-year-old, but I was as joyful as only a 6-year-old can."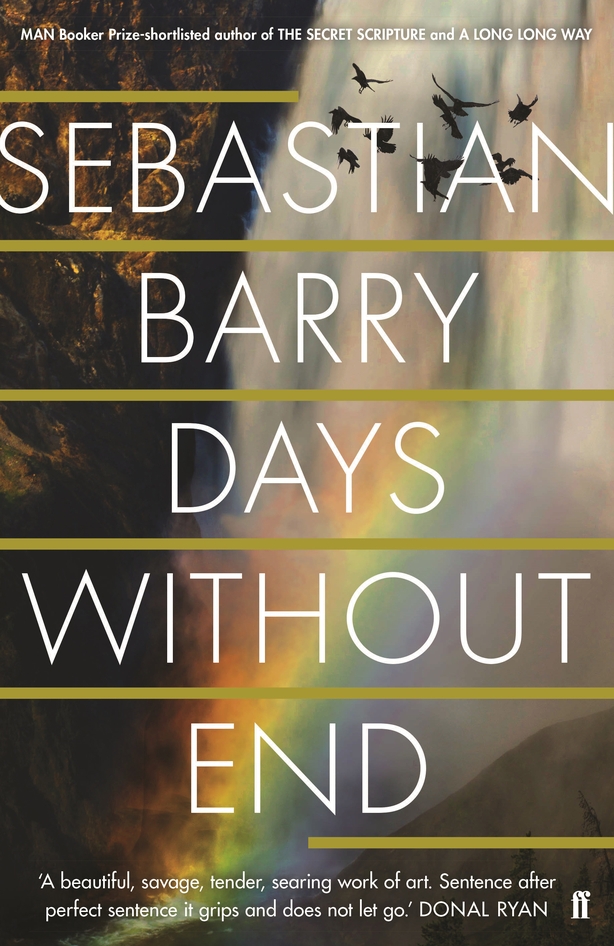 Days Without End had been named as the winner in the Costa Novel of the Year category earlier this month.
Accepting the award, Barry said: "You nearly had the first instance of a posthumous winner - I got such a fright! 
"It's often said about the shortlists of prizes that any of them could have won, and I think the judges would agree on this occasion that any of these amazing, amazing books could have won - leaving aside my own!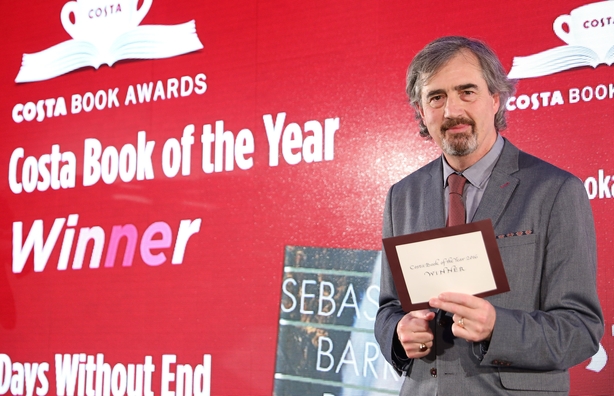 "I do want to thank the judges; you've made me 'crazy happy' from the top of my head to my toes in a way that is a little bit improper at 61!"  
Barry also won the Costa Book of the Year title in 2008 with his fourth novel The Secret Scripture, which has recently been turned into a film directed by Jim Sheridan and boasts Rooney Mara, Aidan Turner and Jack Reynor among its all-star cast. The film will receive its Irish premiere at next month's Audi Dublin International Film Festival.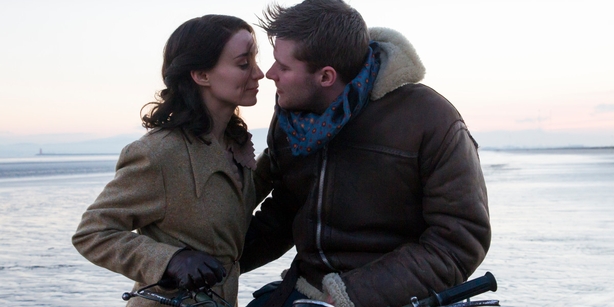 Speaking to BBC News immediately after leaving the stage in London on Tuesday night, Barry was asked about his inspiration for writing the book.
"My beautiful and incredible son Toby, who came out when he was 16 in Ireland - in a rural part of Ireland - and has spent the last few years giving me a university training in what it means to be gay and has opened my eyes to this wondrous condition of being.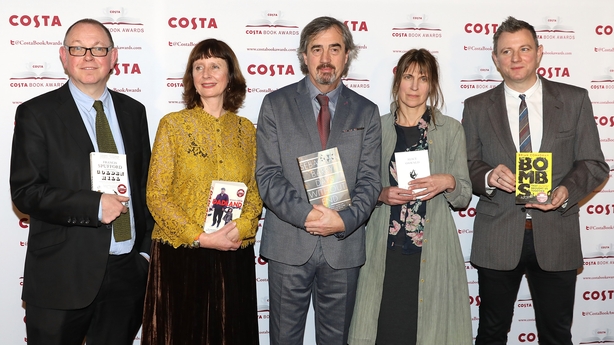 While Days without End is dedicated to Toby, Barry said his son had taken "ages" to read it.
"None of my children read my books!" he laughed. "They just want me to be 'Stupid Old Dad', driving them 'round like a taxi man and buying them shoes when they need them! 
Tuesday night's ceremony also saw wins for other authors with strong Irish connections.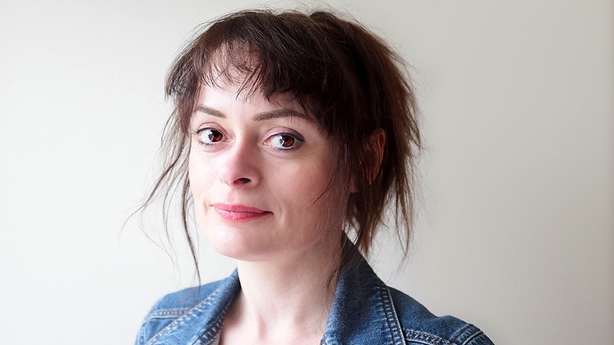 Jess Kidd won the Costa Short Story award for her work Dirty Little Fishes, the story of a young girl accompanying her mother on a visit to a terminally ill friend. 
The Londoner, whose family hail from Co Mayo, features Irish characters and settings in her writing.
Cork author Billy O'Callaghan was the Costa Short Story runner-up for The Boatman with Edinburgh-based writer Rob Ewing third for The Persistence of Memory.