Graham Norton, co-presenter of the new BBC talent show, Let it Shine has been really impressed by the talent so far in auditions for the Take That-related talent show.
"We've seen 60 or 70 guys and now we're down to about 40, " he told BANG Showbiz. " You always think, 'How many people can be out there?' But some of these people are extraordinary and you just think, 'One, why haven't you entered other competitions? And two, why aren't you already famous?' I'm talking really stunningly talented people."
Norton is delighted with the new gig. "The combination of the BBC, everyone's favourite band and Saturday nights made this an offer I simply couldn't refuse. If I wasn't a part of Let It Shine, I know I would be watching it at home - this way I just get the best seat in the house."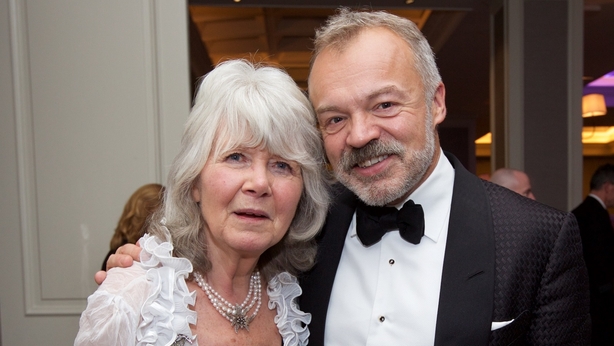 Norton will present the show with former Great British Bake Off host Mel Giedroyc, joined by singer and actor Martin Kemp, Dreamgirls star Amber Riley and former X Factor judge Dannii Minogue on the judging panel.
Let It Shine will be seeking out talent to create a band who will join the cast of a brand new stage show featuring the music of Take That, created in association with Gary Barlow, Mark Owen and Howard Donald.
Over eight weeks of competition, BBC One and Gary Barlow will be looking for talented individuals to form a new group that exudes the charisma, showmanship and stage presence that the hit group has become so famous for.
The winning group will perform the hits of the band in a nationwide musical stage show called The Band.
"Back in 1989, we were just a group of normal guys from Manchester who came together to become Take That, " declares the Take That front-man. "The secret to our success was that each of us brought something different to the group and that the five of us had real chemistry. Now with Let It Shine we're looking for people from all walks of life to form another unique group who can recreate that magic."
The show will debut on BBC One on Saturday 7 January.