Patrick McCormack, who farms in the Burren in County Clare celebrates his native place with an extraordinary articulacy in The Silver Branch, Katrina Costello's absorbing debut documentary
Those of us fortunate enough to love our native heath - and there are many of us, of course - would have to think a long while before arriving at a formulation as to just why we love our fond native place or savage shore. Think about it for a second - a couple of meagre, heartfelt sentences and you might be done and have no more to say.
You would have to do a bit of research on the quiet perhaps - pretending its your own maybe too - to come back with anything substantial by way of an extensive, illuminating paean to home. That is the beauty of it anyway, that love of native place needs little articulation and calls for no explanation, certainly to oneself.
You are at ease at home, amongst your fields or your streets. You do not need an interpretative centre and maybe nobody else does either.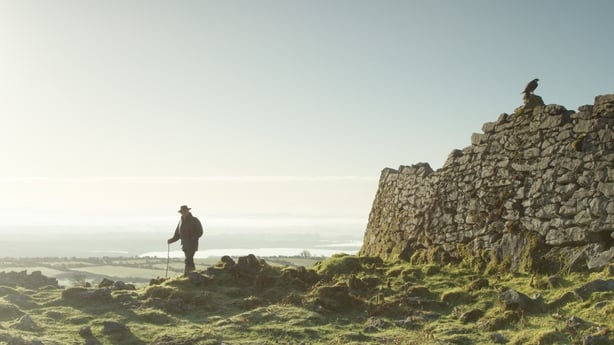 Patrick McCormack, on the other hand, has such an attachment to the Burren in his native County Clare that in one way, there is no stopping him when he starts to talk about the charms of that unique area of ground, distinguished by rare flora and a rhythm of life that is perhaps unique.
"My decision was to walk the land, to be as close to nature as possible, that is my own humble pilgrimage, if you like," he says, like a man who is no intention ever of moving anywhere else.
Nevertheless, anything that sounds casual in his narrative is the product of long cogitation and reflection. It is a world view, if you like, as opposed to a local, narrow view. His attitude has been forged in the white heat of confrontation with council and state authorities during his time as a member of the Burren Action Group.
That body eventually won the right to have the Burren left as it was, with construction of the proposed Mullaghmore interpretative centre over-ruled. Victory was hard won and arrived at after a lengthy 15-year battle.
In the process, friends fell out, and neighbours didn't speak to each other. Some believed that employment opportunities were lost by the scuppering of the project. McCormack and his fellow activists, on the other hand, believed they had a moral duty to protect what they viewed as sacred ground.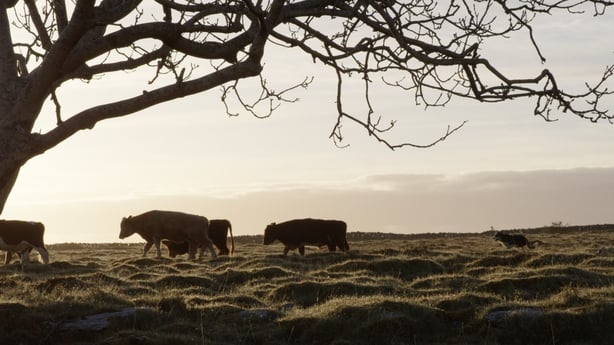 We wander his enchanted ways with him in Katrina Costello's entrancing film and he talks of a particular isolated spot on the Burren where. He says, "the veil is very thin" between him and the people who went before him.
Long-gone families who once laughed and shed tears in these ancient abodes, he notes and it is one of the many stop-in-your-tracks moments in what is a very necessary film for our times. All schoolchildren should be shown it, just to remind them about heritage and minding what should be minded.
"To have the inner strength, the inner vision in a synchronised place in your mind, that's my only ambition I have in this world," says Patrick, who is a farmer, a poet and a former boxer who still trains young lads.
His love for the Burren is mystical, he looks to pre-Christian forces, he talks of layers of history, of dolmen builders, fort dwellers, famine houses. "That echoing is coming to us," he says.
We need your consent to load this YouTube contentWe use YouTube to manage extra content that can set cookies on your device and collect data about your activity. Please review their details and accept them to load the content.Manage Preferences
This father of five children, who is married to Cheryl from Manhattan, learned about planting crops and tending sheep and cows from his father before him. The attachment grew early in his soul, root and branch.
"It's so sad that there are whole generations of people that never saw something grow," he remarks, planting his carrots in neat drills. The peregrine falcons are auguries, he has studied their ways, and he has learned too from old bachelors and watched their nurturing abilities with animals. He has seen the contentment they have known by being close to nature.
The camera-work alone is splendid and evocative. A fox cub peers out from the bole of a tree, a bird tracks an insect, and so intimate is the cinematography that we see its head turn sharply before it flies off in search of its quarry.
The Silver Branch is an absorbing, brilliant film that should be honoured everywhere prizes are given, for delving delicately and drinking deep at the well of one man's story, one family's joy and heartbreak. At the IFI from Friday.
Paddy Kehoe