Rosie, the new film about Ireland's housing crisis, will receive its world premiere at the Toronto International Film Festival in September.
Written by Roddy Doyle and directed by I Went Down director Paddy Breathnach, the film tells the story of a mother trying to protect her family after their landlord sells their rented home and they become homeless.
Over 36 hours, Rosie and her partner John Paul strive to find somewhere to stay while shielding their young family from the reality of the situation around them.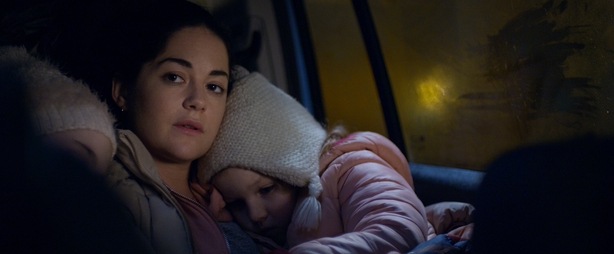 The film stars Sarah Greene (Penny Dreadful, Rebellion, Black 47) in the title role, alongside Moe Dunford (Vikings, Handsome Devil) as her partner John Paul.
Rosie, which is released in Ireland in October, will screen in the Contemporary World Cinema section of the festival, which runs from September 6 to 16, and is the eighth film produced by Element Pictures to be selected for TIFF, following previous films including What Richard Did, Room and The Lobster.
Commenting on on the TIFF selection, Breathnach said: "I loved making Rosie and am thrilled it'll have its first screening and begin its life in Toronto."
ROSIE selected to screen at 2018 Toronto International Film Festival @TIFF_NET  #Rosie #TIFF18 https://t.co/uG9cdK28oj pic.twitter.com/9mzMGbjVSE

— Element Pictures (@ElementPictures) August 14, 2018
Roddy Doyle added: ''I was angry when I started work on the script that became Rosie. I was proud to be involved in its production, and it was a pleasure to watch Paddy Breathnach, the Element producers, and the cast and crew at work. 
"Now, I'm delighted that the film is to be screened at the Toronto International Film Festival. Toronto audiences love their movies and I'm sure they'll give Rosie a good reception. 
"I wish, in many ways, that I hadn't felt the need to write Rosie - but I can't wait for Irish audiences to see it in October.''
Rosie stars Greene and Dunford's other new film, the revenge thriller Black 47, is also set to have its North American premiere at the Toronto International Film Festival.