Domhnall Gleeson has said he "should be intimidated" by his work as it means he is never repeating himself.
The Irish actor said he finds it important to find the script and characters he takes on interesting and different to what he has done before.
"The only thing that matters is if it is interesting when you read the script and if the character is something you're intimidated by," the Gleeson told Total Film.
"You should be intimidated by the material, otherwise you're repeating yourself. And a lot of the time you're just following the people, as well - good people tend to do good work so that helps you make your mind up."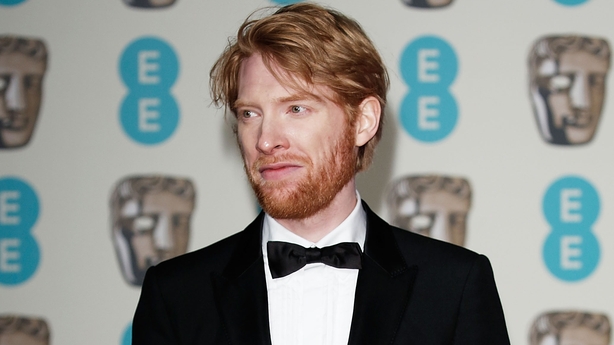 With roles in big franchises like Harry Potter and Star Wars, and roles in films like Brooklyn and The Revenant, Gleeson said the fame that goes with the job can be "intense".
Speaking about fame, Gleeson said, "It can feel intense and I'm not necessarily good with that. It's just not how I was built. But it just depends on the person and how they handle themselves.
"I've got to the point now that if I see someone whose work I really dig, I leave them alone because I think, 'Ah maybe I'll make their day better by not doing that'.
"Because I've worked with people who are truly famous, like Leo [DiCaprio] and Tom [Cruise] and Angelina [Jolie]. They can't really go anywhere. That's not my issue. I'm doing fine by comparison. My favourite is Margot Robbie, who is incredibly well known and has a very intense fan base, and she said, 'There's nothing bad about it, comparatively, to complain about.' And I think, 'If Margot's not complaining...'''
Gleeson can next be seen on the big screen in Lenny Abrahamson's The Little Stranger, which hits cinemas on September 21. The pair previously worked together on 2014's Frank.