Ahead of Taylor Swift's two Croke Park gigs on Friday and Saturday, we've rounded up seven times the hitmaker has been the most EXTRA person ever.
The time she took on Apple...and won!
Way back when in 2015, Swift said she would be withholding her album 1989 from Apple Music as they didn't pay labels and artists for streaming music during users' 90-day free trial of the new service.
The singer-songwriter wrote an open letter to Apple Music in which she detailed her views about its stance, saying she thought it was "disappointing" and "shocking", particularly for up-and-coming artists.
Apple Music then performed a complete 180 and said it would start paying labels and artists during the free trial period, leaving Swift "elated and relieved". Kudos.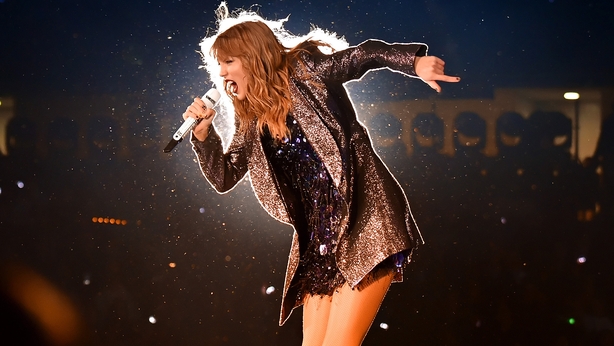 That epic Grammys acceptance speech in 2016
In 2016, Swift took home the Grammy for Album of the Year for 1989, marking the first time a woman had bagged the top award twice.
While accepting the gong, she made an inspirational speech that seemed to reference her ongoing spat with Kanye West, who claimed in his song Famous that he was responsible for her fame.
"I want to say to all the young women out there, there are going to be people along the way who are going to try to undercut your success or take credit for your accomplishments or your fame," she said.
"But if you just focus on the work and you don't let those people sidetrack you, someday, when you get where you're going, you'll look around and you'll know it was you and the people who love you who put you there. And that will be the greatest feeling in the world."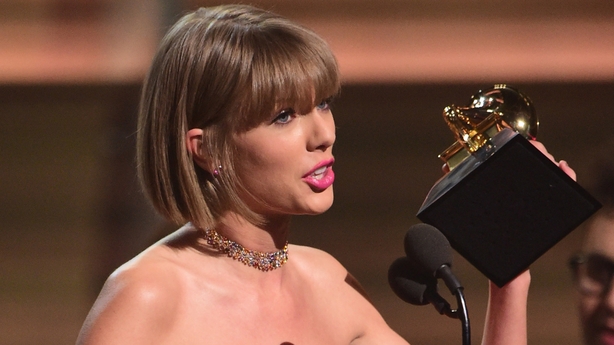 Flipping the script after being called a snake
The whole Taylor Swift/Kanye West/Kim Kardashian beef would take up too many column inches to elaborate on right now - but you can get a rundown of the complicated and long-running dramz here. Needless to say there's no love lost between them.
When Kim Kardashian tweeted that it was "National Snake Day" in relation to the debacle, hinting that Swift herself is a snake, the singer's social media accounts were spammed with snake emojis.
In a perfect example of flipping the script, Swift has embraced the snake motif, featuring the slithery serpents in the video for Look What You Made Me Do, selling snake-themed merchandise and having GIANT snakes on stage as part of her Reputation tour. Bravo, Taylor!
We need your consent to load this Instagram contentWe use Instagram to manage extra content that can set cookies on your device and collect data about your activity. Please review their details and accept them to load the content.Manage Preferences
Putting her Katy Perry feud to bed in a very public way
Swift had another long-running quarrel with fellow popstar Katy Perry (over backing dancers of all things, snooze) and Perry chose to extend a literal olive branch along with a handwritten apology letter.
Instead of simply accepting the peace offer in the spirit of friendship, Swift couldn't help herself from sharing the letter on social media - where you could read some of the content and ascertain that Perry was the guilty party in the dispute.
"Hey old friend," it appears to read, "I've been doing some reflecting on our miscommunications and... feelings between us... want to clear the air... deeply sorry for..."
A bit shady maybe?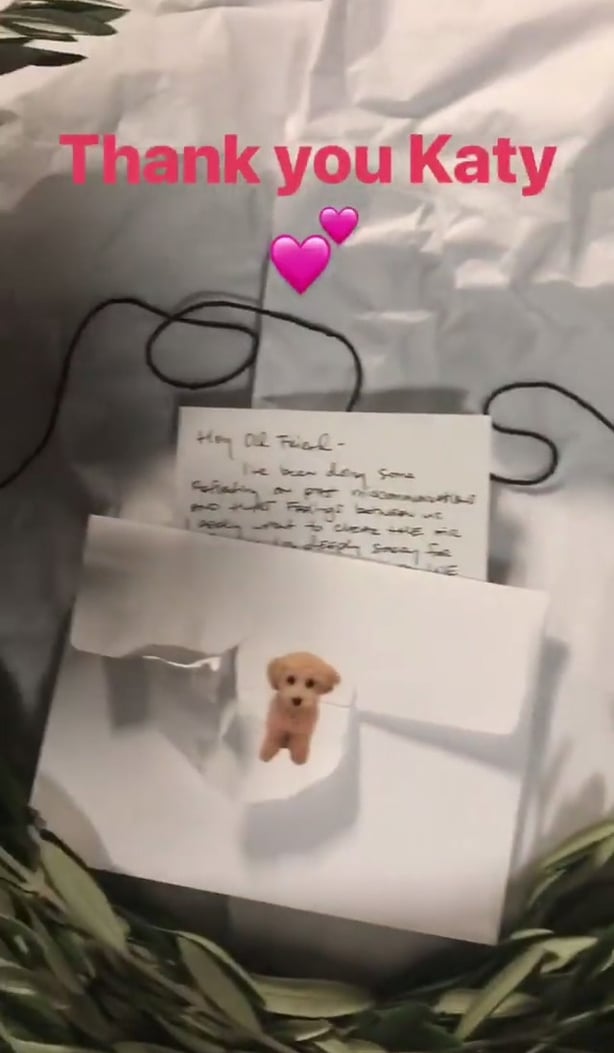 Going to extra lengths to keep Joe Alwyn romance private
After several high-profile relationships lived in the spotlight (Tom Hiddleston wearing an 'I heart TS' tee will forever be burnt into our memory), Swift has elected to keep her new romance out of the press.
The 28-year-old is now reportedly dating British actor Joe Alwyn, but the pair have rarely been papped together, let alone made any public appearances. Fans have been poring over her lyrics for hints about their relationship, with many surmising that she is referencing Alwyn in her single ...Ready for It?, but Swift hasn't publicly commented on her new beau.
She is allegedly so keen to keep their romance private that she has been using disguises when they go out in public together. Now that's dedication.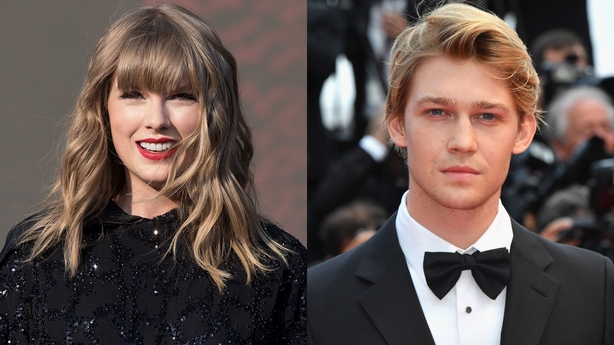 Dancing up a storm in the joyous video for Delicate
After laying low and staying out of the media spotlight earlier this year, Swift dropped the music video for her beautiful single Delicate in March.
Directed by longtime collaborator Joseph Kahn, who helmed the futuristic videos for her previous hit singles Bad Blood, Look What You Made Me Do and ...Ready for It?, the video was an unexpected change of pace for Swift and a treat for fans.
The joyous and very personal-feeling video seems to be inspired by Swift's recent decision to withdraw from the media, after reportedly finding love with Alwyn, and showing fans the happiness it has brought her. If you want to see Swift dancing her socks off with goofy abandon, look no further.
We need your consent to load this YouTube contentWe use YouTube to manage extra content that can set cookies on your device and collect data about your activity. Please review their details and accept them to load the content.Manage Preferences
Becoming a "silence breaker" in the wake of the #MeToo movement
In a move that earned her a place on Time magazine's People of the Year list among other "silence breakers", Taylor Swift sued the DJ David Mueller for assault and battery after alleging he groped her during a meet-and-greet in 2013.
She sought - and won - a nominal $1 in damages but hoped the case will "serve as an example to other women who may resist publicly reliving similar outrageous and humiliating acts".
What a hero.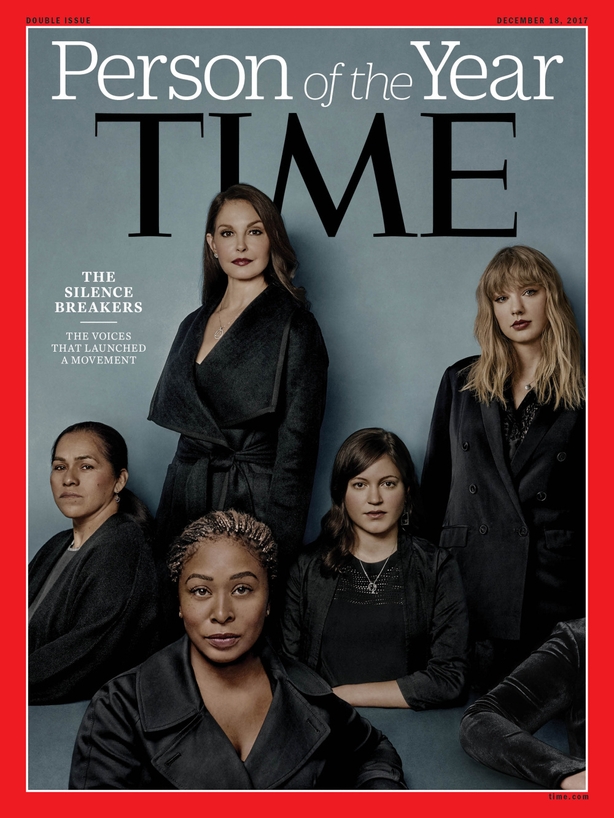 Swift brings her Reputation tour to Croke Park on Friday, June 15 and Saturday, June 16.